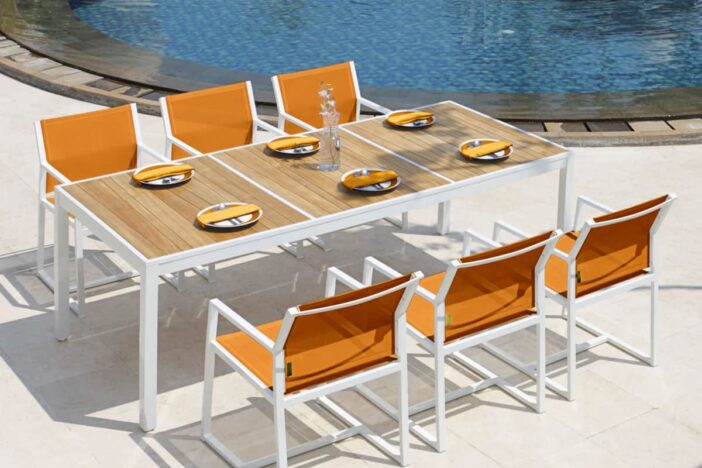 If you live in a climate that is warm all year round or your area is recovering from the winter season, you'll need to take some steps to get your patio ready for spring. Continue reading for some tips for preparing your outdoor furniture for the new season:
Clean your existing furniture
If your furniture is in storage, take a good look at it before you bring it out once again. Grab a moist towel and clean the surface and legs of your table and chairs. Those who live in a warm climate should treat their wooden or wrought iron patio furniture and examine outdoor upholstery for any damage or dirt spots. Take your time when you are cleaning each piece as to not damage the furniture. Use a laundry soap for large problem areas.
Rearrange your layout
For the new season, don't lay out your furniture in the same formation. Switch things up so you'll have a fun and exciting space. For example, if your furniture placement was against a wall on your porch, slide everything to the center. Or you can install a built-in outdoor fireplace and place your furniture around this new focal point.
Bring in new pieces
Even if your modern outdoor furniture isn't old, consider bringing in new pieces. This way your space will have a fresh element. If you have a sofa and loveseat, add a statement chair. Or you can drape a colorful blanket across your seating. When buying furniture and accessories make sure to pay attention to comfort – a beautiful outdoor sofa< won't be worth the cost if no one wants to sit on it.
Add lighting
If your patio space isn't well lit you might want to install lighting. These contemporary fixtures are ultra-stylish and add an intimate lighting effect to your space. There are plenty of portable lanterns or damp-rated outdoor lamps from which to choose.
Photo Credits
Mamagreen