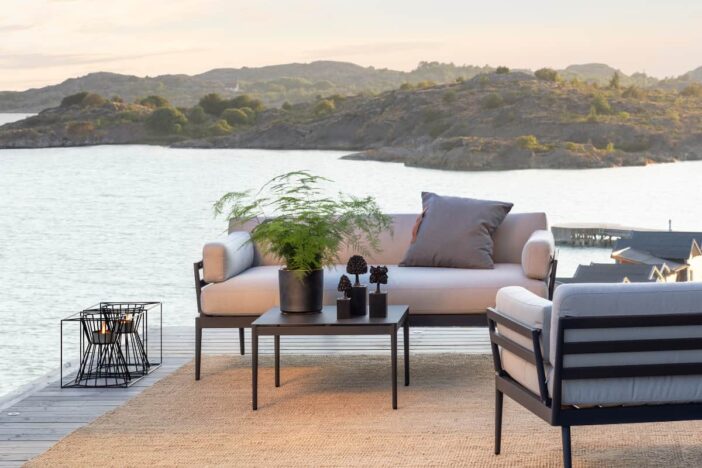 Interior designers are always trying to extend the usable space in a home which is why trends are moving to outdoor living areas. These rooms combine patio furniture with outdoor fireplaces to create a welcoming and warm environment. Patios have come a long way. Yesteryear's flimsy outdoor furniture has been replaced with sturdy and quality-designed tables and chairs.
Benches
Consider outfitting your space with a patio bench. It can serve as the outdoor equivalent of a sofa. This seats a lot of people and has a range of uses. During the summer you can use it as-is, but in the winter add some weather-resistant throw pillows to add a soft, plush sitting area.
Chairs
Just as you would frame your living room with a large couch and single-person chairs, do the same for your outdoor living space. Again, add weather-proof linens to make the seats cozier.
Tables
There are a variety of table options from which to choose. You can get one large surface to fit everyone in the room, or you can make little lounge areas where each bench or chair has its own small coffee table.
Fireplaces
No outdoor living area is complete without a fireplace, especially for those who live in cold-weather regions. Choose one from the range of styles of outdoor fireplaces. There are chic freestanding models that you can move from spot to spot as well as wall mount fireplaces. You'll definitely use it outside, but you can also bring it into your living room when you need a bit of extra warmth.
Extra tips
Consider creating this outdoor room on a paved surface. Additionally, if you have the space, install a large canopy directly connected to your home. This will help close off the space to protect it against rain and snowfall, in addition to making it feel more like a room.
---
Photo Credits