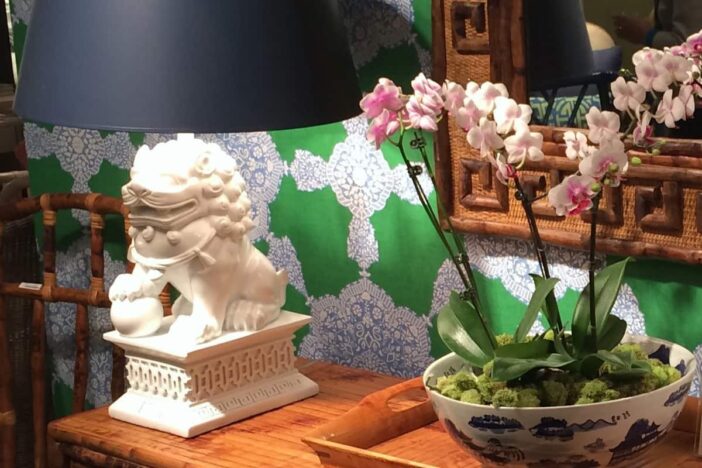 At the foundation of interior design is art. The latest fads rarely stand the test of time, but innovators are known for changing history. Among such standout individuals is the esteemed home decor designer Barbara Cosgrove. Starting her craft in a garage in Kansas City, Missouri, Barbara now has an internationally recognized brand that manages the brave feat of adding a utilitarian function to the unconventional.
A modern classic
When classifying the aesthetic of her line of furnishings, Barbara describes it as, "steeped in classic design, but with a modern edge. We like to describe our line as traditional with a twist!"
That twist is evident in the inspiration for several of her most noted pieces, particularly her beloved Barbara Cosgrove Lamps line. In her capable hands, artichokes, gourds and pineapples morph into elaborate table lamp bases. The Artichoke Table Lamp and Pineapple Table Lamp sport glossy finishes that nearly mask the substance integral to their construction – resin. Barbara is adept at manipulating material, often working with nickel, brass and ceramics.
As a life-long artist, Barbara has experience in several disciplines, including fashion illustration and sculpture. She decided to embark upon lamp design to pursue her passion to bring beauty to objects we need. "Everyone needs lamps," notes the esteemed designer, "they make a big difference in the way a room looks, even unlit."
In fact, some of her pieces, like the Swell Floor Lamp with Table, not only contribute to the aesthetic of the room when unlit, they continue to serve as a functional addition. The Swell Floor Lamp provides space to rest small objects and glasses and comes in a rich antique brass.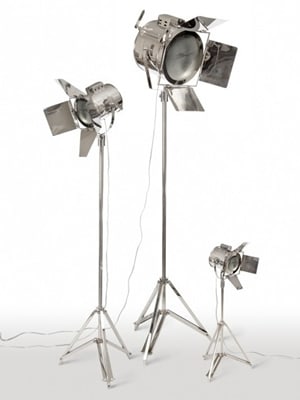 An unusual interest
"Barbara strives to find something interesting in the unusual," said Amy Jo Cosgrove, director of sales and marketing and Barbara's daughter-in-law.
Homeowners can incorporate styles that at first glance don't appear to be suited for a residential setting. For example, design enthusiasts can add a sense of the theatrical to their living rooms by featuring lighting that would appear on a film set, such as the Studio Floor Lamp, the Boom Floor Lamp or the Tripod Floor Lamp. Barbara offers individuals setting out to decorate their homes the following advice: "Be bold, add the unexpected lamp, and use pairs whenever possible."
The concept of working in pairs is well-suited to several of her designs, including the Foo Dogs Table Lamps, which can bring an oriental flair to any room. The two dogs are mirror images of one another and can serve as transitional elements to bridge the gap between modern and traditional.
A timeless addition
The word furniture is so ingrained in most people's minds that many don't consider what it really means for an item to be grouped into this category. For example, why is a couch a piece of furniture, but a grassy lawn isn't? Merriam Webster's definition may provide some clarity. "Furniture: movable articles used in readying an area (as a room or patio) for occupancy or use."
Barbara Cosgrove's pieces live up to the very essence of this term, as they are transmutable to the core, created to provide as much use to the owner as possible and to fill rooms with beauty for the occupants to enjoy. Homeowners can hang a Weber Pendant Light or a Copper Pendant Light, which will complement the varying styles and renovations a room may go through over the years.
"We think that our products are timeless and of high quality, we believe in taking our product with you through a lifetime," said Barbara. "Moving a piece, changing a shade, reinventing, that is what life is about."