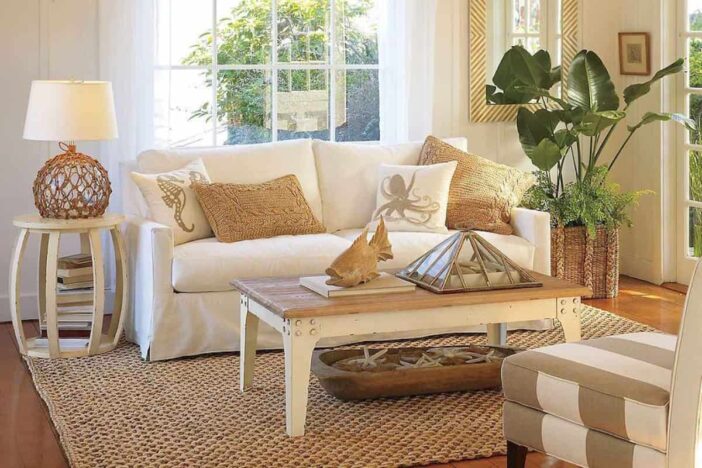 Whether you're looking for the ideal decorative scheme for your Labor Day weekend parties or something easy to transition into fall, working with a beach-themed interior design can be your way to pay homage to the summer. This dynamic decorative scheme is ideal for the late summer. It can help you transition into an autumnal series of accents with ease in the coming months. Here are a few ways that you can incorporate beach-inspired furnishings and design styles into your beach home.
Embrace natural light and open spaces
A beach-themed design is one that takes full advantage of natural light during the day. Airy window treatments, crisp and eye-catching sofas and loveseats adorned with bright pillows and throw blankets and an open seating arrangement may remind you of a group of friends around a summer bonfire. This base arrangement can work throughout the year with cool colors and a neutral backdrop. It will also pair beautifully with your beach theme.
Introduce textured elements
Beach interior design also makes use of stunning textured elements. Wicker chairs, worn-wood dressers and mantles and other vintage pieces, pique the interest of flea market fans. Driftwood furnishings and accents are great for reinforcing a beach theme. and No matter what you choose to use throughout your home, consider tying it all together with a gorgeous natural fiber rug. These pieces can be found in many colors and styles to blend beautifully with your other textured accents.
Use a dynamic white coffee table
In a living room with light and airy furnishings, completing your setup with a fabulous white coffee table can be the finishing touch on your new design style. This table will pair well with other white and neutral furnishings, as well as providing a great backdrop for coffee table books and seasonal centerpieces.
Photo Credits