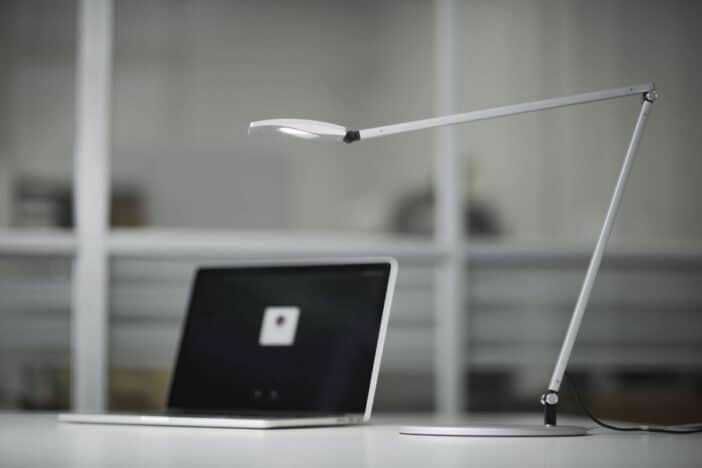 Decorating with both style and function in mind can be a difficult task when it comes to the home office. You need an office that allows you to work diligently and keep your projects organized when conducting business away from your place of business. However, you also want a space that is comfortable enough to encourage creativity during those long stretches of burning the midnight oil.
Desk lamps provide light & style
In regards to office accessories, there are a variety of ways that you can decorate for a professional and intriguing workspace – hanging wall art, desk decor and other home accents. The right task lamp can instantly add a stylish element to the room while also providing warm and clear illumination for working. There are many table lamps that boast ornate and artistically-crafted bases for an unconventional office accessory.
Neutral colors have a positive effect
Sticking with more classic colors can benefit many modern home offices. Consider selecting neutral gray lamps for a versatile style that meshes well with both contemporary and traditional office aesthetics. These subtle tones are chic without being distracting – allowing you to stay focused o the task at hand.
---
Photo Credits