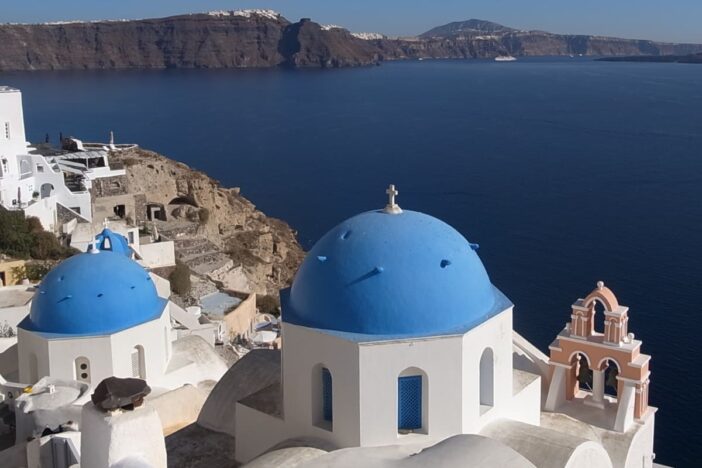 Industrial interior design meets Mediterranean architecture
Have you recently returned from an exotic trip to the Mediterranean? Or maybe you scored some regional finds at an estate sale. What are you planning on doing with your new home furnishings? Make them a part of your style by working them in with the rest of your industrial decor. The two styles are distinctly different, but they share a common rustic aesthetic that allows them to blend together to create a chic post-modern look with the flavor of the Spanish renaissance.
Pottery – Earthenware & ceramic vases
The Mediterranean has lots of artists that make unique pottery. It's great to bring some of these pieces home to showcase the wealth of your travels. Ceramic vases and pottery are perfect for entryways. There isn't much decor in this room, so the vase will be the focal point. These flower vases are often decorated with a range of warm hues like yellow, orange and red, so find a table that will complement the colors. A gold bar table, for example, would elevate the vase so it's at eye level while being a supporting decor piece. Set an industrial lighting fixture over the table to illuminate the vase.
Farmhouse tables – Wood consoles & dining room tables
There is often lots of wood in Mediterranean decor. If you picked up a dark stained wood table from an estate sale or an overseas dealer, then you'll want to make sure its intricate details are showcased in your living room. You'll want to accent the furniture with a light hand. Maybe add a colorful bowl or bold table runner down the center. Large farmhouse dining tables or round kitchen tables reinforce the pastoral heritage of the style. A synthesis of designs from Greece, Italy and Spain, the Mediterranean aesthetic is simple yet full of life. Contrast the warmth of the wooden tabletops with industrial oxidized iron or weathered steel charger plates and candlesticks.
Spanish colors – Warm up the cold of industrial design
Rustic homes are often filled with muted tones like gray and white. When you add Mediterranean decor accents you'll want to celebrate the colors within each piece. You can do so by mimicking some of those tones on the wall. For example, bright blue is a hue that is often used in Mediterranean decor as a reflection of the sea and sky that dominates life in that part of the hemisphere. Pick a wall to serve as your focal point and paint it the bold color. Terra cotta is another tone that is prevalent in homes that border the Mediterranean coastline. This rust color stands out from the cold neutral shades of silver and gray of industrial furniture and decor. Add a splash of either of these colors in throw rugs over a cement floor or the hardwood of an industrial loft.
Photo Credits