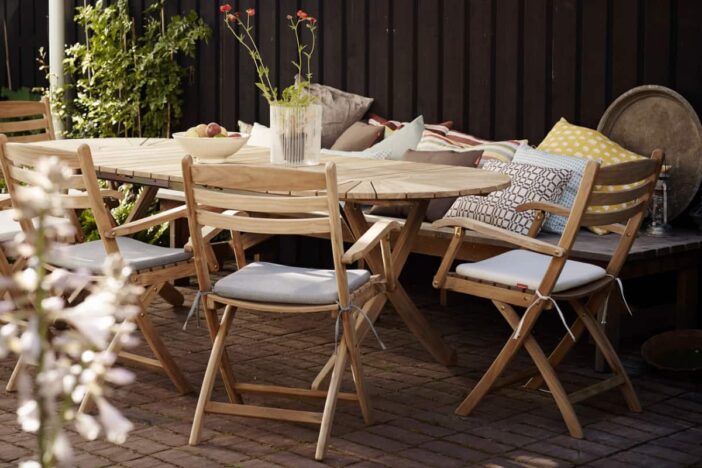 With warmer temperatures becoming the norm in many parts of the U.S., you may be more than ready to spruce up your outdoor gathering spaces for the spring and summer. Whether you're holding a barbecue, a luncheon or a family reunion on your outdoor patio, ensuring that your guests are comfortable and have the ability to relax will add to the overall atmosphere of your get-together.
Protection from the sun's rays
Whether you decide to put up a series of canopies over seating areas or appoint your main gathering space with a large patio umbrella, protecting your guests from the sun can dramatically improve their comfort level during the warm weather months. Most of these products can be placed into existing stands to instantly rejuvenate the look of your patio.
Seat cushions
Metal patio furniture certainly has a long lifespan and can stand up to the elements, but it provides little in the way of relaxation. This season, consider investing in seat cushions that you can store in your home during rainy days, or simply opt for a series of colorful throw pillows. In addition to providing more comfort, these plush pieces will add a dose of seasonal color to the arrangement.
Outdoor lanterns
When you're using citronella candles and other bug-fighting methods, give them a bit of decorative flair by placing them in outdoor lanterns. These fixtures will give your patio an aesthetic boost while keeping your space clear of pesky insects. Additionally, if you have overhead lights on your patio, consider making the switch to LED spotlights. LEDs emit less ultraviolet light that attracts bugs in the first place, so they could make your deck or patio more comfortable when night falls.
Photo Credits