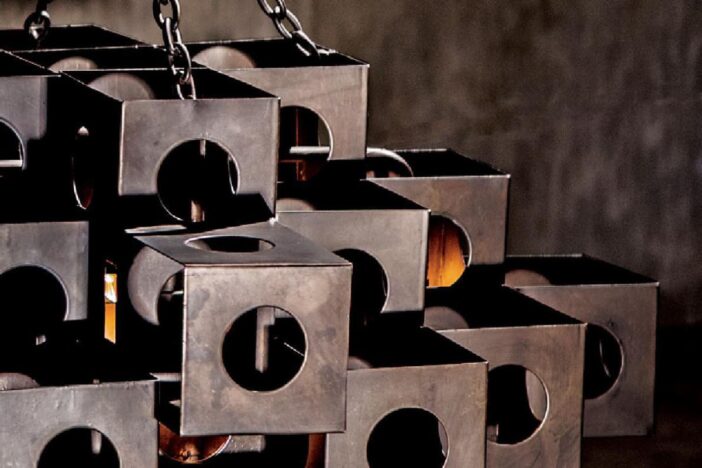 Just as any fashion-forward outfit always has a statement piece, such as pumps with a pop of color or a unique, designer paisley tie, your home should have features notable enough to spark a conversation. Incorporating an item such as this into your interior design can be a bold move, but it's definitely worth it when piecing together a home worthy of admiration and giving your space some character. Follow this guide to get you started:
Integrate it with design
You want your statement piece to be distinct enough to draw attention, but not so out of place that it throws off the design of the room. For example, while a stainless steel statue on your coffee table may absorb the focus of the space, it would look inappropriate among rustic design in which simplistic and natural materials take center stage.
Instead, look for a unique stand-out item that merges with the mode of the room. If your room is comprised of Southwestern interior design with shades of burnt orange and adobe red, a large cactus plant would work well as your statement piece. Even if you live in a state in which cacti are indigenous, hosting one in your home, especially a large-sized cactus with interesting curves, is an effective method for creating visual interest in a room.
Or, get both practical and style use out of a statement piece by opting for noteworthy furniture. Select a piece that embodies all the best aspects of your space. For instance, enhance the post-modern design of your room by selecting a bright blue accent chair with drastic angles. A chair with these characteristics won't be out of place, but it certainly carries a lot of personality.
Start with one piece
If you're just moving into a new place or you've been itching to remodel your home, a statement piece may be a good place to start. Perhaps you've stumbled across a coffee table at a flea market that just exudes shabby chic, or a shopping trip led you to a room screen with intricate details. Either way, you can't pass up an item that speaks to you.
Of course, if the statement piece doesn't already integrate with the design of your home, that means you'll have to start fresh. However, that route may be the best option. It's important to periodically change the look of your home to break up the monotony and revitalize your space.
Fall back on lighting
The fact that lighting sources literally brighten a room already equip these fixtures with statement-piece potential. Chandeliers, with their dangling accents and glowing ambiance, are particularly effective at capturing attention. You can capitalize on this aspect of chandeliers by integrating one with a notable design into your home. Size matters when it comes to eliciting focus, so opt for a fixture that's large enough to catch someone's eye the moment they walk into the room. Once the focus is on the chandelier, provide guests with something spectacular to look at, such as dangling beads and graceful metal curves.
Chandeliers aren't the only lighting sources that can serve as statement pieces. Be sure to incorporate in a fixture that works well with your interior design. For instance, metal sconces work well with medieval design, and lanterns complement a coastal style.
Don't forget about architecture
Elements of your physical home can serve as a statement piece with the right architectural design. For example, furniture doesn't need to serve as the focal point if your dining room has a cathedral ceiling or you've integrated brick walls in your industrial style. If Gothic design is more your taste, you may benefit from a pointed arch doorway to create drama the moment guests walk into your home.
---
Photo Credits