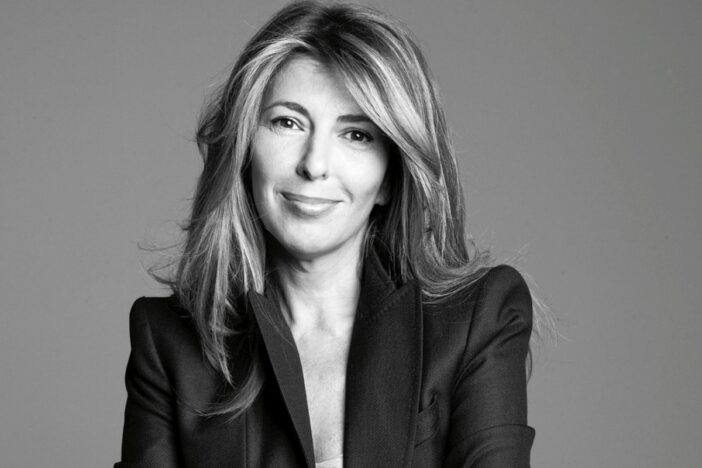 In a recent story by Architectural Digest, Nina Garcia – the fashion editor of Marie Claire Magazine and co-judge on Bravo's hit reality show, Project Runway – showed off her luxurious Upper East Side apartment in Manhattan, New York City. If you've been searching for inspiration for your full-scale remodeling project, Garcia's cutting-edge style and confident use of color are a great place to start!
A stylish focal point
The fast pace of Garcia's day-to-day life leaves little retreat from the hustle and bustle of New York City. As a result, her home serves as a refuge from the din and clamor of the outside world. It's fitting that her bedroom, which features light and pastel-toned bedding and furnishings, seems the most welcoming room of all.
One thing that gives her bedroom an unmistakable edge are its focal points – two unique table lamps situated on wood side tables designed by Frank for Comte. Flickering brilliantly under the camera lens, these exquisite pieces set her room apart from the pack. Even more so, these warm focal points make her bedroom seem more inviting, which lends it a sense of repose.
Referential aesthetics
While Garcia's bedroom seems assembled to be the perfect retreat, her spacious living room is open and full of natural light, suggesting that the area is perfect for entertaining guests. Her decor is also referential – from a 1940s-inspired Danish secretary to an abstract piece of art by Ronald Albert Martin over the sofa, the room boasts plenty of influence from previous designers. Featuring a sofa, two chairs and settee, her sky blue and mauve-toned furniture emanates a distinctive energy.
Take a cue from Garcia and incorporate a stunning vintage ottoman or settee in your living area. This remarkable piece will lend your room a soft, feminine flair similar to Garcia's and is sure to be as cozy as it is aesthetically magnificent.
Embrace cool neutral palette
Garcia's discerning eye for fashion is certainly on display throughout her home. From remarkable accents that elevate the home's aesthetic to sumptuous, period-inspired furnishings that hearken back to a more romantic era, her home is a testament to the fact that her painstaking appreciation for refinery extends beyond the pages of Marie Claire or the judge's table of Project Runway.
To channel her home's one-of-a-kind ambiance in other ways, consider embracing a palette of refreshing neutral colors. Crisp white hues juxtaposed against natural beige, sandstone and oak-toned wall coverings project an instant, contemporary elegance. While you may fill your home with antique or post-modern pieces of decor, this cool palette provides the best backdrop.
Photo Credits