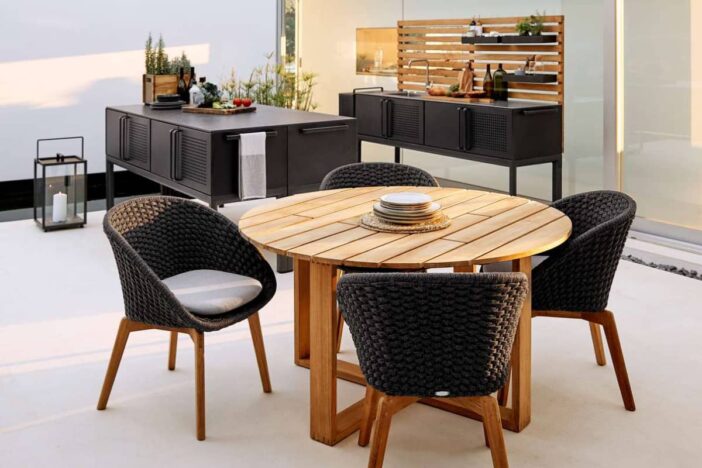 Summer is a great time to be out in the patio with a cold drink and a good book. The space is also the perfect venue for an outdoor party, so what better way to welcome guests in than with a patio that's beaming with luxury and comfort? There are plenty of things that can be done to create a truly inviting atmosphere outdoors, and House Beautiful has a few top-notch ideas that can easily be implemented.
What about a mirror?
One of them is adding a contemporary oversized mirror in the patio. It may sound unusual, but a mirror can easily become a focal point in any space, and that includes the outdoors. Its size will also anchor down the entire look and pull all the outdoor furniture together. And at night, the mirror will reflect any outdoor lighting, creating an elegant and inviting ambiance.
Try mixing styles
Another way to spark some interest in the patio is to mix and match different pieces of contemporary outdoor furniture. Synthetic weave French outdoor furniture from Sifas, for instance, is not only durable but can also be paired with traditional metal lounge tables and chairs.