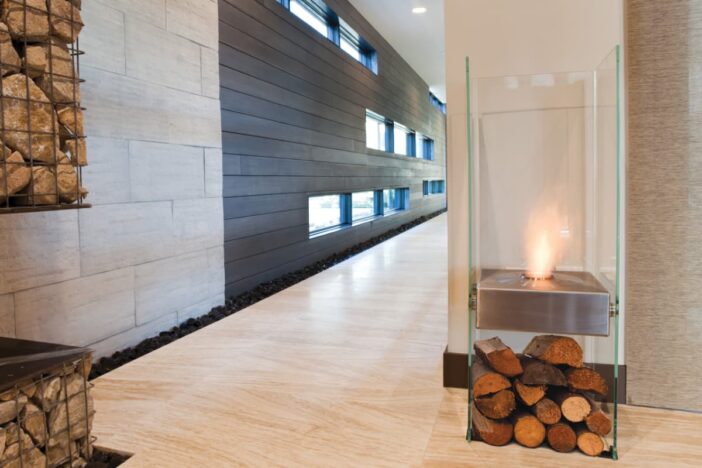 During the spring, summer and autumn, your home's sunroom can be an enjoyable place to gather for a family meal or relax while reading a book. But when the winter weather rolls around, this favorite room is usually abandoned until the spring thaws arrive.
However, with the sun setting by 4 p.m. in the middle of winter, you need to take advantage of all the daylight you can get – and the sunroom is exactly the place to do it. If you're looking to extend the usefulness of your sunroom despite the cold winds and snowstorms outside, we've got some ideas for you.
Warm accents
Keeping your sunroom warm is a must if you want to enjoy it during the winter months. While you should certainly investigate installing insulation in the walls and around the windows to block the majority of cold air, you can also make the room cozier by purchasing a large throw rug. Not only will this add colors and patterns to the sunroom's decor, but it will help keep your feet warm by covering chilly tiles or wooden floorboards.
Indoor fireplace
As the sun goes down, you're going to need an alternative source of light in your sunroom. While ceiling lights and lamps are suitable for the job, you can give the room a functional and aesthetic edge by including an ethanol fireplace insert. This unique appliance burns cleanly without producing an odor or smoke and can be used as a source of warmth and light in the winter. You'll also save yourself the trouble of having to collect firewood outside.
Window dressings
If you're concerned about drafts coming through the windows, consider hanging up thick window dressings to block cold air. You can draw these curtains back to allow sunlight in the daytime, then close them to keep the room cozy at night. Picking dressings in bright colors and patterns can also help you round out the decor in your sunroom.
Photo Credits