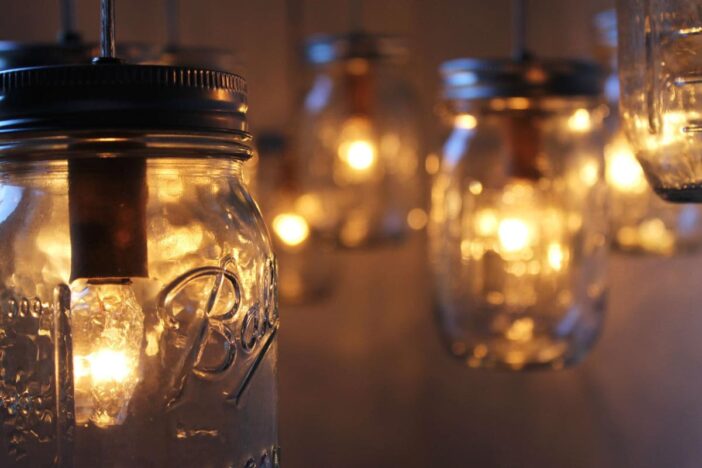 Just because the sun goes down doesn't mean your backyard party has to be moved indoors! With the proper outdoor lighting, you can create a stylish and functional space to allow your get-together to continue well into the night.
Stringed lights
Put those white stringed lights in storage to use in your backyard! Twist these lights around trees or hang them from a trellis to emit a soft, whimsical glow throughout your party.
Lanterns
There are a variety of lantern styles available to light up your party. Opt for rustic-looking mason jar lanterns that you can line the ground with, or hang colorful paper lanterns from trees. You can fill an old tin can with a candle and poke holes in the can to let the light shine throughout your space.
Hanging tea lights
One tea light may not make a big impact, but when you group lots of them together, they have a dramatic effect on your patio. Use colorful satin ribbon and bows to dangle tea lights from trees throughout your backyard.
Hula hoop chandelier
A chandelier is a great option to hang above a patio table or outdoor kitchen. But before you buy your own, try making one using a hula hoop, decorative ribbon and icicle lights.
Tiki torches
Light up your backyard by lining the area with Tiki torches. This will not only help ward off pesky bugs from your party, but also provide an island-like ambiance in your backyard.
Mason jars
Fill a few mason jars with sand and a tealight candle, and either set them around your patio or hang them from tree branches with some twine.
Wine bottle torch
Don't throw away that wine bottle just yet – it can be transformed into an industrial-style torch for your patio! All you need is some basic hardware, a wick and the perfect spot to put it.
---
Photo Credits