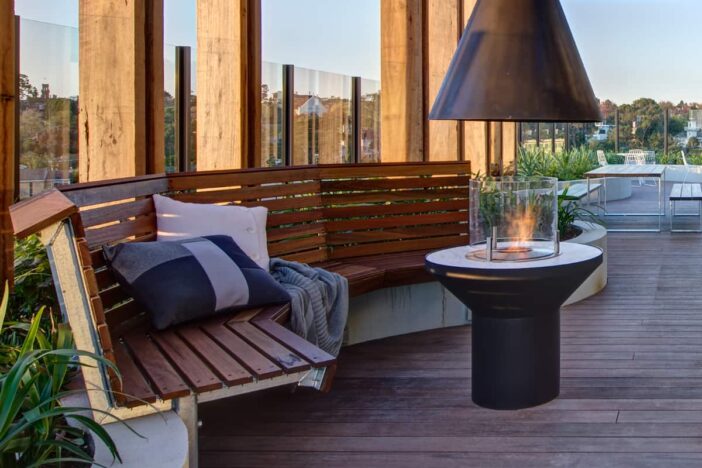 If you live in a climate that is warm year-round, you should put lots of thought into your outdoor living space. Chances are, your guests will flock to it, so be sure it's ready for all your pals. If you want to add a bit of extra charm to your outdoor area, consider incorporating these eclectic tips.
Add panels
Panels are a nice touch in any room, and they'll help add a bit of originality to your outdoor living area. Add some partitions behind your patio furniture. For example, a gold gilded screen adds color and texture to your space. You can also place an antique-inspired mirror room screen to add privacy to your backyard if you don't have a tall gate.
Mix and match furniture
Matching furniture always looks great, but mixing up different pieces is also a stylish choice. Choose patterns and colors that complement one another for a creative, worldly vibe.
Incorporate accessories
Some people forget to add accessories to their outdoor living space. Place a container near the base of a sofa to store some items and incorporate extra style. You can also bring in artwork like sculptures to convey your personal aesthetic. Additionally, patterned blankets add layers of style to the room while allowing guests to be comfortable and warm. Just drape the linens over your outdoor sofa when they are not in use. Lay a few stylish all-weather outdoor rugs beneath your furnishings to add visual and tactile appeal.
Bring in a fireplace
There are numerous styles of outdoor fireplaces that you can add to your patio space. Some offer a bonfire-type look and others have a contemporary design. Choose one that fits your style aesthetic. Consider an indoor-outdoor model if you'd like the flexibility of moving your fireplace from your patio to your living room.