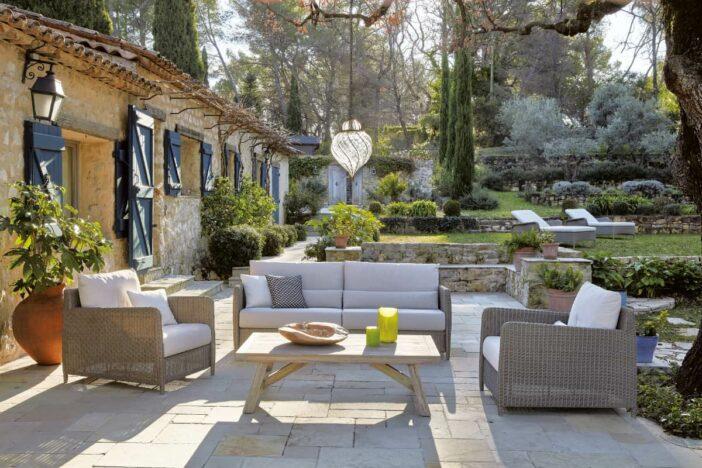 Did you know that professional landscaping can add 15-20% more to your home's value? This can help you get a better price for your property when you decide to sell.
Even if a resale isn't in the near future, landscaping your home has its benefits. For example, you can upgrade your property's appearance, as well as take advantage of your outdoor living space.
That way, it'll be a sight for sore eyes when you return from a long day at work. All your neighbors will be envious too!
There are numerous landscaping ideas to choose from though, so it may be difficult to narrow things down. But don't worry, as we're here to help!
Here are 15 landscaping options you should consider for 2023.
1. Simple Paths
Are you working with a vast piece of last in your yard? Then it might look a little boring and homogenous.
Break things up a little by adding simple paths, whether it's stepping stones, a concrete walkway, or wooden planks. This helps divide your yard up into different areas, which you can then theme and make more interesting as you walk along the paths.
You can highlight these paths by planting perennials along them. These will draw your visitors' eyes to where they should go. And if they come often, they'll be delighted by the different blooming flowers throughout the year.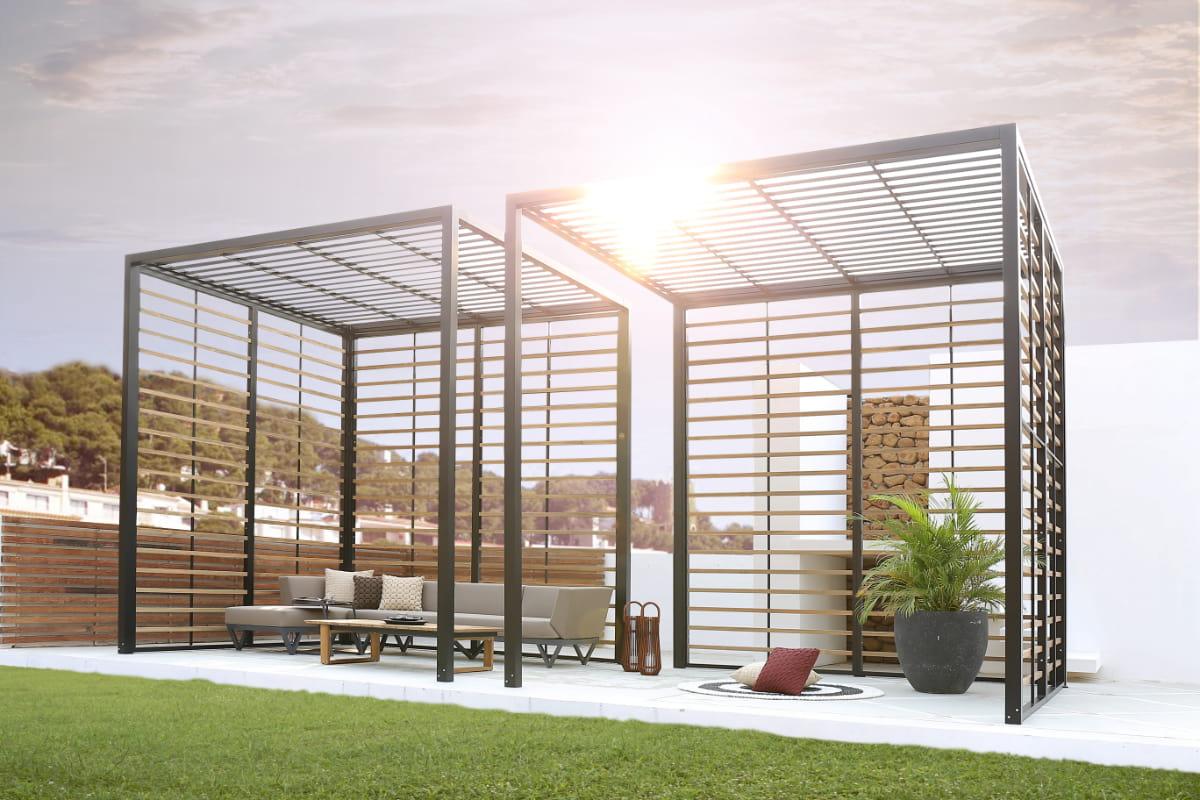 2. Pergolas
What better way to beat the heat in the summer than to duck into the shade? Pergolas offer this cooling shelter, as well as a private area to spend time with loved ones. All you'll need is a Coco Sofa from Sifas, individual all-weather wicker chairs, and a coffee table, and you're set to entertain.
Also, wooden pergolas already look beautiful on their own. But think about adding vining plants to yours to give it a more natural look. Not only will the vines provide extra shade, but they'll also flower and give your yard a nice burst of color!
Be careful not to plant anything invasive though. Otherwise, you'll have a tough gardening job on your hands.
3. Gazebos
For something truly eye-catching in your yard, put a gazebo in. While most homeowners choose wood, you can also get vinyl or aluminum gazebos. Even better is, you can have these structures custom-made, with unique roofing and flooring options.
Gazebos are great if you need a focal point in your backyard. They also give you respite from the harsh afternoon sun, and you can spend hours underneath, especially if you have nice patio furniture. On the flip side, you can spend cold winter afternoons outside still if you have a decent patio heater and thick blankets.
4. Retaining Walls
Another way to break up a monotonous and homogenous yard is to add some retaining walls. Just a few of these will instantly add depth and dimension to your outdoor living space, and anything you plant behind them will stand out against the lawn below.
If you think retaining walls are only made out of drab concrete, then think again. They're also made of wood, bricks, boulders, bricks, and gabion. This gives you a wide variety of choices to make your retaining walls unique from your neighbors'.
Retaining walls aren't only for aesthetics either. They can slow down soil erosion, prevent flood damage, and reduce maintenance needs. With all these benefits, it's a no-brainer that retaining walls are worth every penny you invest in them!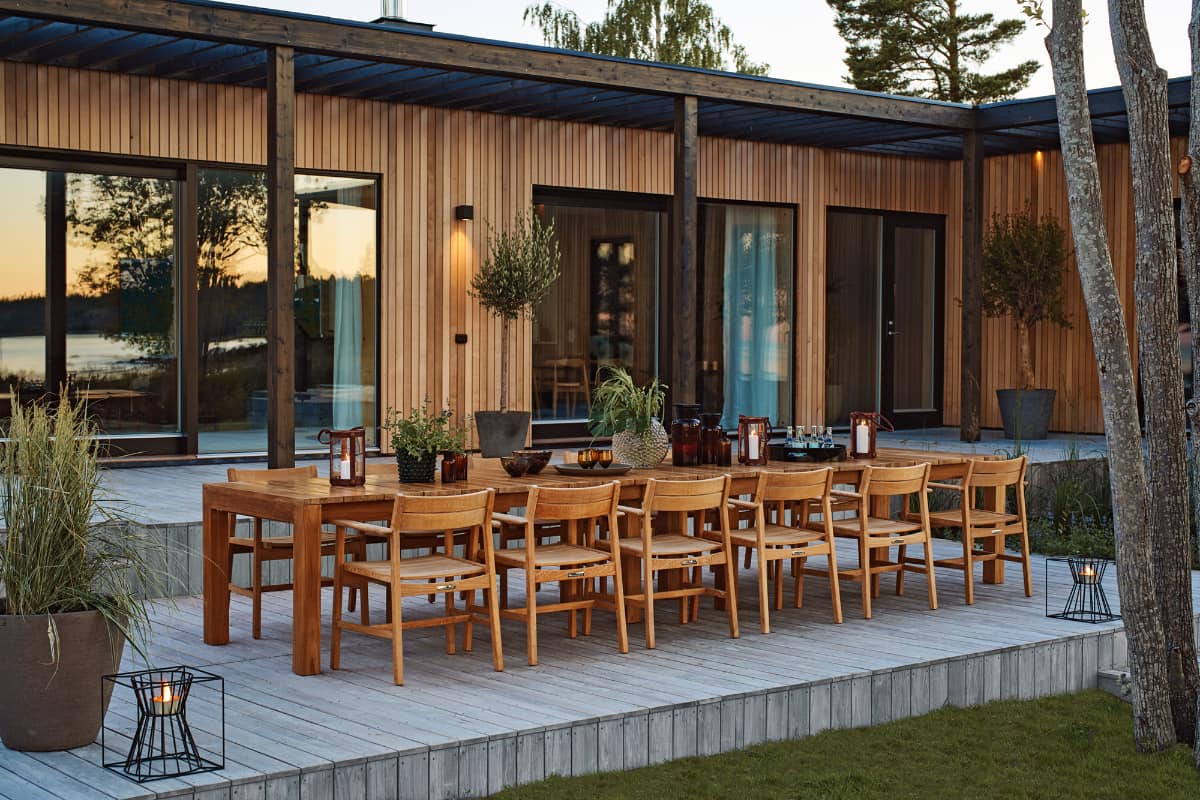 5. Al Fresco Dining
Who says you must put your dining set inside? When the weather's nice, it can be heavenly to take bites of your food while breathing in the fresh air and feeling the gentle breeze on your skin.
Where you put your dining set will depend on how your yard's set up. If you have large trees with ample shade underneath, you can simply put the table and chairs on the grass. Otherwise, you can put them under a pergola or awning.
Having a lightweight set can be useful, as you can switch up where you eat from time to time. You can also have several sets of linens and table settings to suit every occasion.
6. Raised Planters
Retaining walls are nice, but not every property is big enough to justify putting these in. If you have a small house, then a good alternative is raised planters.
These give some height and dimension to your yard, and by positioning them strategically, you can also use them to shape paths. To make things more interesting, get planters that aren't perfect rectangles.
In the planters, you can grow fresh veggies and fruits, as you can put in good quality soil and not worry about pests easily getting to your hard work. You'll become an avid gardener in no time!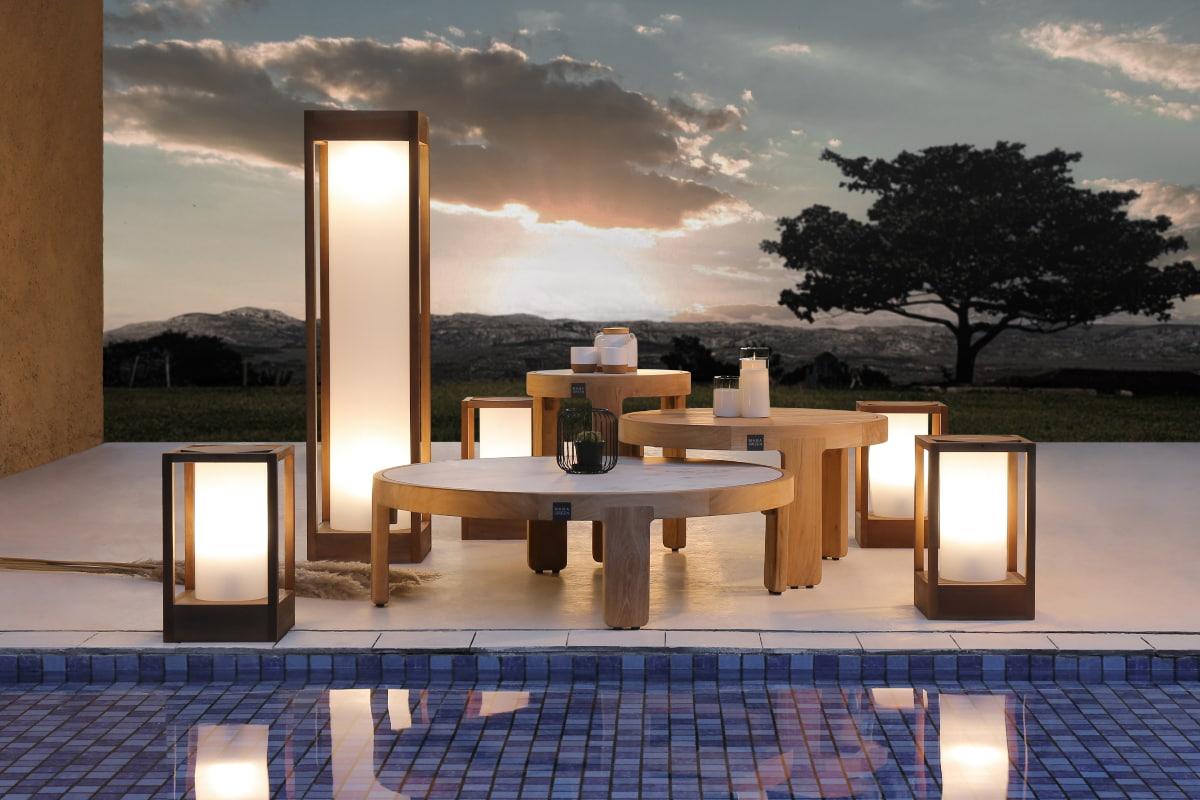 7. Lamps and Lanterns
Lamps and lanterns are excellent to have if you often host parties after dark. You want to ensure your guests can get around easily, but you don't want to blind them with harsh lights either.
You can line your paths with dim lamps and lanterns, which will show any obstacles along the way. It'll also give your yard a charming and relaxing ambiance, with beautiful and mysterious shadows dancing around. Your guests will feel zen as soon as they step through the patio door.
If you want to go green, then consider using solar-powered lamps and lanterns. These will charge up during the day and can automatically turn on once the sun disappears.
8. Tropical Plants
If you live somewhere with fantastic weather, then take full advantage of it by sprucing up your yard with tropical plants. Many have large foliage that'll spread out and fill out large spaces, giving your yard a full and lush appearance.
When you plant bamboo, fern, palm, bird of paradise, and more, you'll have a little oasis right in your backyard. You won't have to buy expensive plane tickets to travel to Hawaii, as your yard will be just as good with a fraction of the hassle.
Also, are you worried about nosy neighbors? Then tropical plants can help here too.
They'll fill out your walls, growing tall and strong. It'll be much harder for your neighbors to peek over, and your party noises will be dampened a bit too.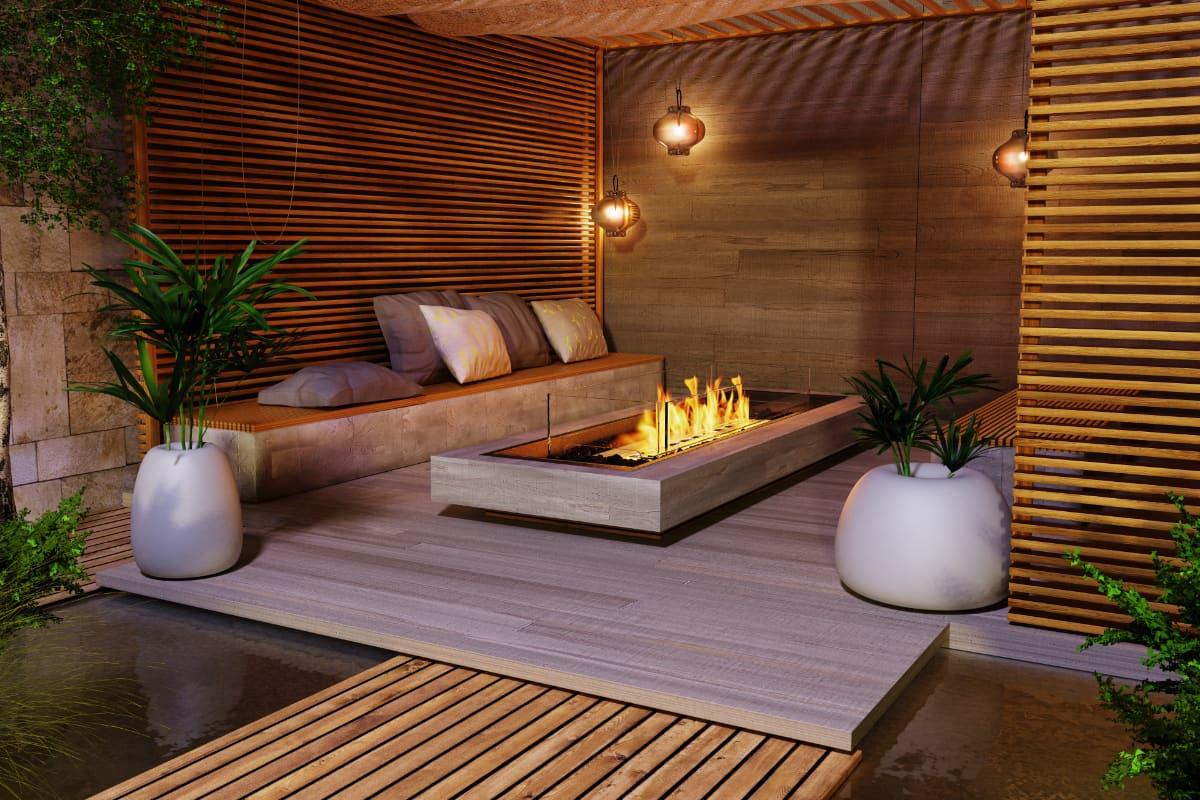 9. Fire Pits
A fire pit is a great way to bring everything together and have a central piece in your backyard. You can place chairs all around the firepit, and you and your friends can spend forever in deep discussion, well into the late hours of the night.
Fire pits are ideal if you can't resist your outdoor living space but don't want to freeze your toes off either. Everyone can cuddle up under warm blankets to look at the gorgeous stars in the pitch-black sky. Throw a few marshmallows onto sticks, and you can even have a s'mores party!
The fire pit can also provide some ambient lighting when the sun sets. Combine it with lighting ideas from above, and you'll enjoy quality outdoor time without blinding lights in your eyes.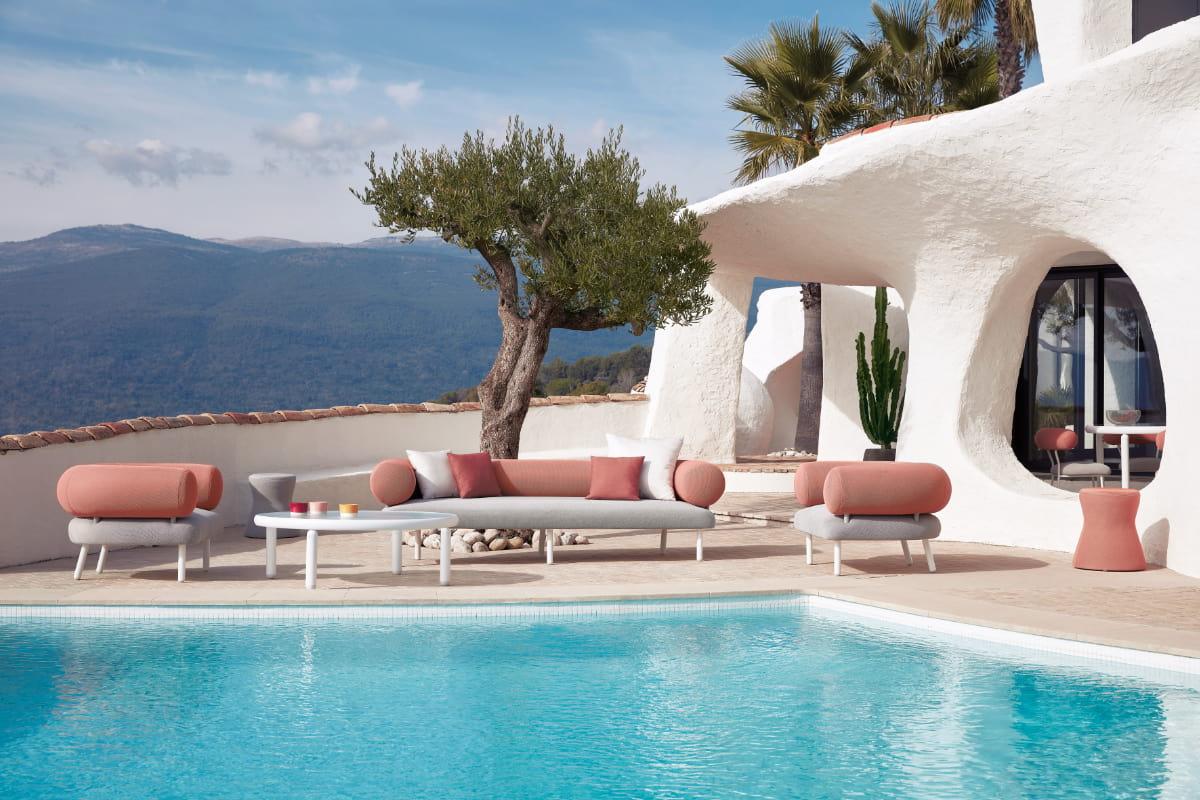 10. Swimming Pool
If you're lucky enough to have a large yard, then get a swimming pool put in as part of your landscape. If you're against a pool because you're afraid it'll make your yard onto a concrete layout with no greenery, then think again!
For the pool itself, you can opt for glass mosaic tiles that give it a dazzling appearance. Or you can incorporate a small pool into a composite deck that has a wooden look but is resistant to water and outdoor weather.
Next to the pool, you can have a small lawn, whether it's real or artificial grass. Planting some perennials or tropical plants along the pool's perimeter can also give it a more natural look. Another plus is that the greenery adds texture and depth to your backyard.
11. Hot Tub
Don't have enough space for a large swimming pool? Then get a hot tub instead. Your family and guests will appreciate this addition on cold winter nights.
For the most privacy, you should place the hot tub in the corner of your yard. Put up a few screen walls to make a little secret hideaway where you can soak away your troubles.
Add a few lounge chairs next to the hot tub and some patio heaters for those who prefer to stay dry but still want to enjoy the company of those in the hot tub.
12. Water Features
Create a backyard oasis by installing water features throughout. Just looking at water can relax us, and you may have firsthand experience with water sounds soothing your stress.
So, needless to say, a water feature or two in your yard can bring peace to your life. Kick back on a lounge chair, close your eyes, and be whisked away to your little slice of heaven.
These water features can bring wildlife to your property too! For instance, you can create a pond, put in a bird bath, or even make a bog garden. You and your family can enjoy all the fascinating creatures that come to visit throughout the year.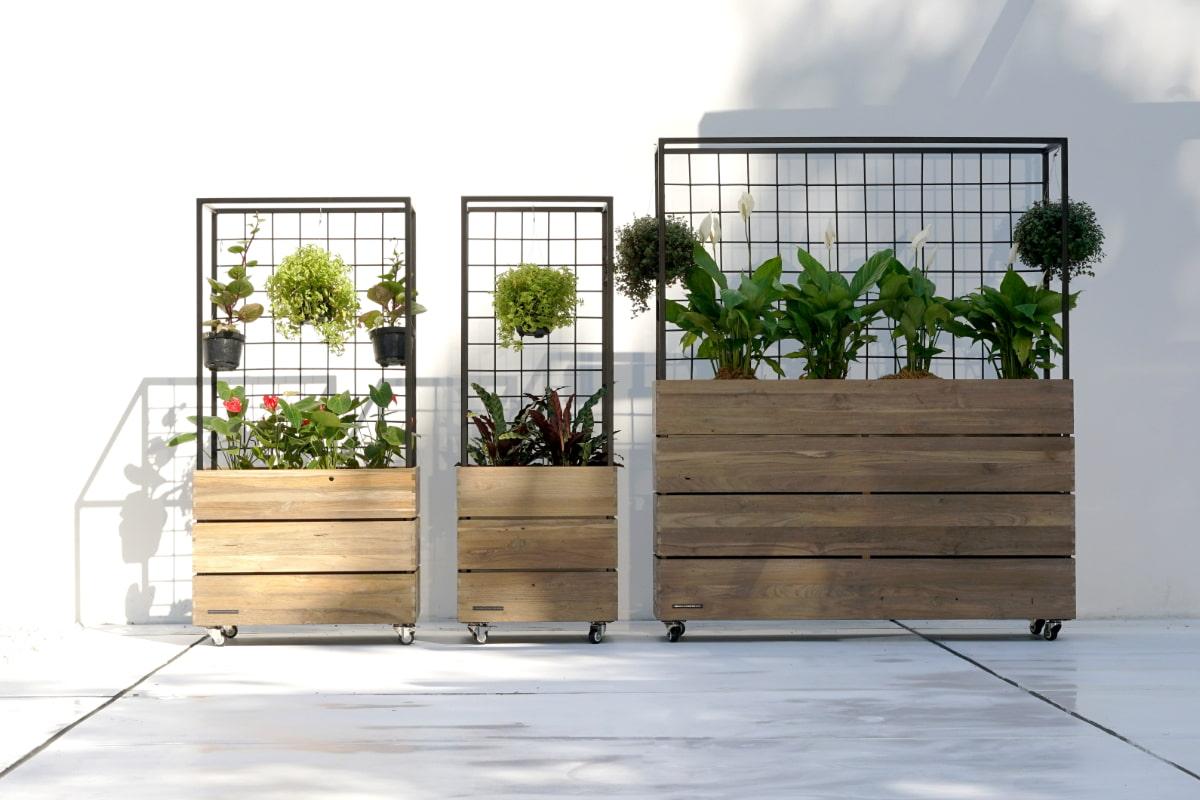 13. Vertical Planters
Here's another idea for those short on space: vertical planters! Take advantage of all that empty space on your fence and hang up some colorful plants and flowers. Not only will this add pops of color along the walls, but it'll also enable you to practice your green thumb.
There are several choices for hanging these planters. Make statement pieces by framing singular ones along each wall, or make a lush jungle by hanging planters on top of one another.
Whatever you choose, to make things easier on yourself, opt for drought-resistant plants. That way, you won't have to water them as often, and they'll be more forgiving if you're a bit forgetful.
14. Container Plants
Dust off those large vases and containers in your cabinet. It's time to place some living things in them to display in your yard!
Again, this is an excellent way to add height and depth to your backyard, and it won't take much effort either. You should also select greenery that has different textures and sizes, ranging from spiky succulents to lanky palms.
What's great about this type of landscaping is that it's easy to switch things up. When snow falls, you can use the containers to line your paths to make them easier to see. Then in the summer, you can scatter them around the yard for various focal points.
15. Birdhouses
To make your property more enticing to wildlife, you should hang up birdhouses in addition to placing bird baths. The best placement is next to shrubs or trees, as it'll make the birds feel safer.
You should also hang the birdhouses in places with good vantage points. That way, no matter if you're sitting inside or out on the patio with a cup of coffee, you can have a delightful time witnessing the birds feeding.
Use These Landscaping Ideas as Inspiration
With all these landscaping ideas, there's no reason why you shouldn't upgrade your outdoor space this year. While some landscaping options are easier than others to implement, you can always mix and match the ones you like and feel are worth your money and time.
And don't forget: you can always hire professionals to help you out. They'll have experience and knowledge in residential landscaping, so you can trust them to get you stunning results in no time flat.