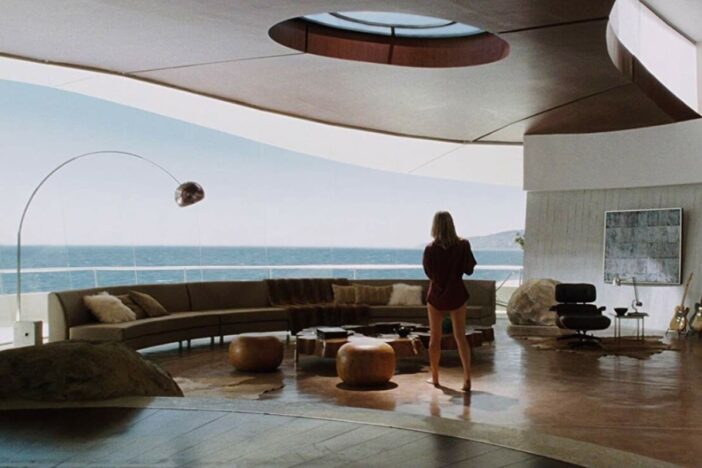 The epic multi-superhero film The Avengers debuted on May 4, 2012, setting an opening-weekend box office record at the time of $207.4 million, according to Entertainment Weekly. The movie follows the titular group of heroes – Iron Man, Captain America, The Hulk, Thor, Hawkeye, Black Widow and Nick Fury – as they battle the supervillain Loki.
The Razor House La Jolla – Inspiration for Tony Stark house
While much of The Avengers' appeal lies in its explosive, comic book-inspired action sequences and humor, interior design fans may also be drawn toward an unexpected aspect – Tony Stark's (aka Iron Man) swanky California mansion. It was inspired by several existing buildings but most notably the Razor House in La Jolla, which was recently purchased by singer-songwriter Alicia Keys for a reported $20.8 million. The expansive Stark mansion rests on the edge of a seaside cliff and is a beautiful example of modern simplicity with an extravagant twist. And as the secret lair of Iron Man, it's also fully-loaded with futuristic interactive technology. Here are some tips on bringing a little bit of Iron Man flair into your own home.
Glass and metal (of course for the Iron Man house)
One of the most striking architectural features of the Stark mansion is its heavy use of glass and metal in both the interior and exterior of the home. Much of the flooring appears to be made of polished concrete, which serves as the perfect complement to the home's encompassing glass pane wall-sized windows. Though used sparingly, sections of the structure also feature shiny metal panels – appropriate for the home of "Iron" Man.
Sparse decor for a minimalist modern look
In keeping with the modern appeal of the mansion's architecture, furniture such as lounge chairs and sofas are clean, simple and sparse in design. Many of the rooms are largely wide-open areas with a small grouping of furnishings. In the living area overlooking the ocean, a long curving leather sofa complements the circular, futuristic construction of the home. While there is plenty of lighting (thanks in part to all the natural sunlight streaming through the windows), lights and fixtures don't clutter up the decor. A chic mid-century modern Arco floor lamp here and an articulating table lamp there are plenty. You can also use recessed ceiling lights and accent lighting to layer the illumination in your home without overwhelming it.
Interactive technology – what about a robotic patio umbrella from Shadecraft?
Though you won't be able to purchase Stark's holographic computer interface, you can bring some interactive technology into your home. Consider purchasing a brand new internet-ready television or video game console with voice- and motion-activated commands to upgrade your multimedia experience. You can also install multi-room lighting, audio and temperature controls that can be controlled with the touch of a button. Shadecraft manufactures two solar-powered robotic outdoor umbrellas that open automatically and have environmental sensors, Bluetooth and LED lighting. The Sunflower model even rotates with the sun.