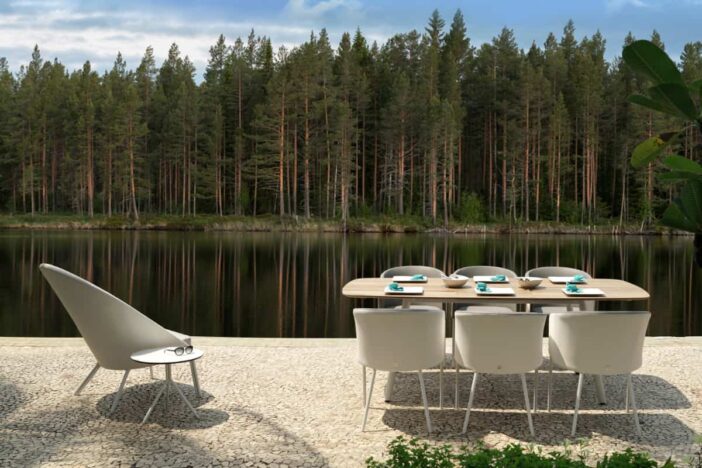 How to choose outdoor furniture that's right for you
Living and entertaining used to take place primarily inside your home. Sure, you had to mow your lawn and maintain a modicum of landscaping for curb appeal, but it was more for aesthetics than anything else. Today, however, the growing in-outdoor lifestyle has migrated more activity outside and small homeowners can up the value of their property by enhancing outdoor spaces [Less, Birdson & Marion (1983)]. Furnishing areas beyond the four walls is more important than ever and choosing the right patio furniture can be difficult if you don't know what to consider. Exterior design is similar to interior decorating, but there are additional factors that you should keep in mind.
Function & Usage – How are you going to use your outdoor patio furniture?
Do you plan to host catered soirees and seat guests at a patio dining set with an expandable dining table and armchairs? Or do you just want to hang out with friends on a big comfy couch and lounge chairs with a coffee table for a casual drink, games and snacks? Perhaps you simply want to enjoy the sun on a leisurely warm Summer's day on a chaise lounge with a cool drink by your side. Whatever the purpose, it's a good idea to begin your planning with a list of what you want to do. Think about what pieces of furniture might be needed and how many people you want to accommodate.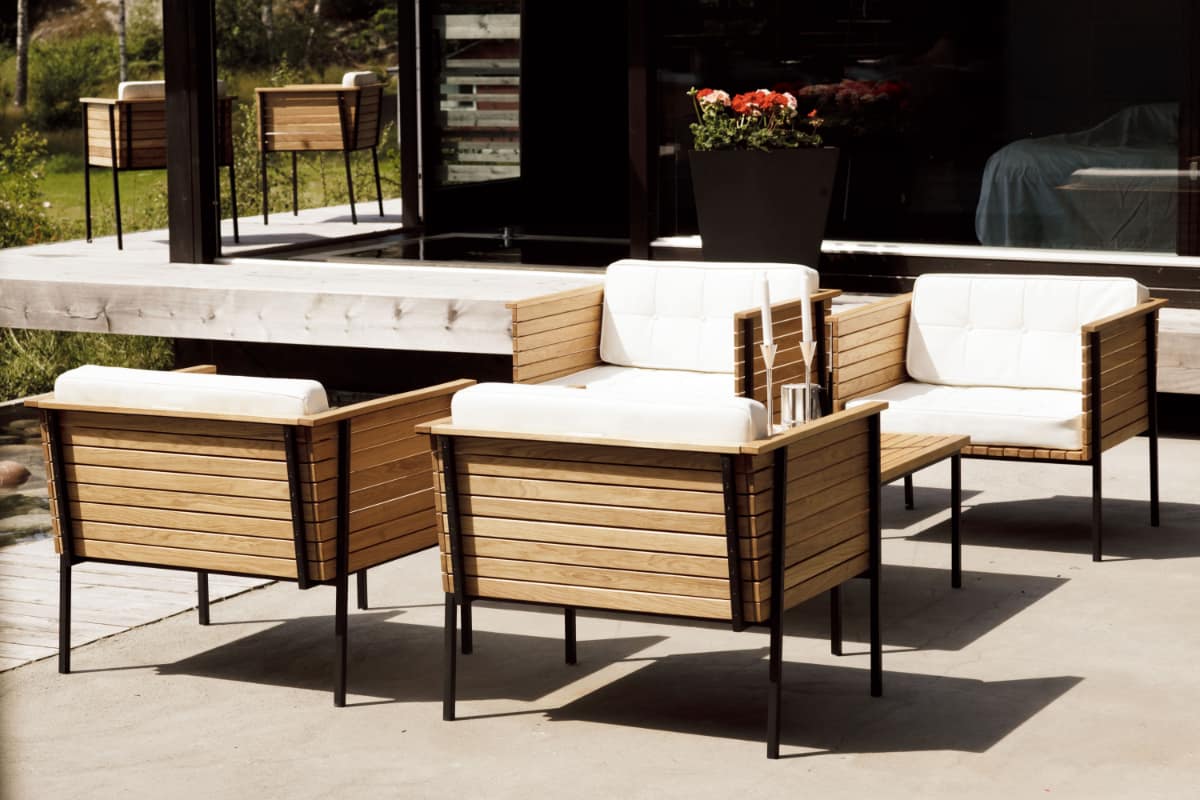 Location & Specs – What is your outdoor area like?
Type of space
You need to assess the space you're planning to furnish. Are you outfitting a hardwood deck, patio, poolside, or a garden? Each of these outdoor areas has its own unique characteristics to consider when deciding on what outdoor furnishings to buy and what features are important. Uneven ground may require self-leveling table legs and swimming pools certainly need quick-drying cushions and fabrics.
Residential outdoor settings
Patio – Standard patios are great for outdoor dining, lounging or barbecuing.
Deck – Decks are stylish hardwood alternatives to concrete patios, but be careful with open flame fire pits.
Pool – Sunloungers, side tables and umbrellas are must-have items poolside.
Porch – Laid back lounge seating is perfect for watching the sun set from a wrap-around or screened-in porch.
Garden – Decorative benches add a classic finishing touch to a well-manicured garden.
Commercial outdoor settings
Patio – Restaurants and bars utilize extra space in front and out back for alfresco dining.
Sidewalk – Cafes, bistros and coffee shops expand their seating to sidewalk areas, so customers can enjoy drinks and light fare outdoors.
Pool – Every hotel, resort and spa furnishes their poolside area with chaise loungers, lounge chairs, side tables and a variety of shade solutions. They may even have stools for guests of their outdoor bars.
Atrium – Open-air settings in the midst of buildings are often furnished with benches and small bistro tabels and chairs for enjoying a coffee or light lunch.
Terrace – These upscale wide open spaces are ideal for kicking back on outdoor sofas and coffee tables at the end of the day in front of a scenic vista.
Balcony – Hotels typically provide a small dining table and chairs for guests to use for in-room meals.
Surrounding Area
One of the first steps in landscape planning is to note the conditions and reality of the building and land area. Are there limitations that you have to account for or modify? Be cognizant of where the sun is positioned relative to everything, as well as the direction and strength of the wind [Buscher & Carpenter (1979)].
Is the space beneath an overhang, covered by a pergola or nestled among trees? A screened-in porch is virtually indoors, while a deck may be completely exposed or partially shaded by trees. Protection from harmful UV rays is critical if you spend a lot of time in the sun. Surrounding fences and hedges also impact the security, seclusion and feel of space. Are you looking to create a cozy nook or a more open laid back area?
Dimensions & Flow
One of the most important things to do before purchasing outdoor furniture is to measure the space. You don't want to order the sectional sofa of your dreams only to discover that it's too big for your lanai after it's delivered. Be sure to think about the usable space, shape and traffic flow, and not just the exact measurement from point A to point B. If you have an odd-shaped area, smaller pieces are a good option. A couple of bistro tables with barstools can accommodate the same number of people as a larger dining set.
Take a moment to think three-dimensionally too. You may have to use a little imagination to picture what it would be like to be seated in a particular spot. What would the eye-line be? How much room do you need to stand up and move about? Your space may be able to fit a bunch of pieces, but can you function normally without fear of bumping into something or someone? Dinner shouldn't be a game of Twister.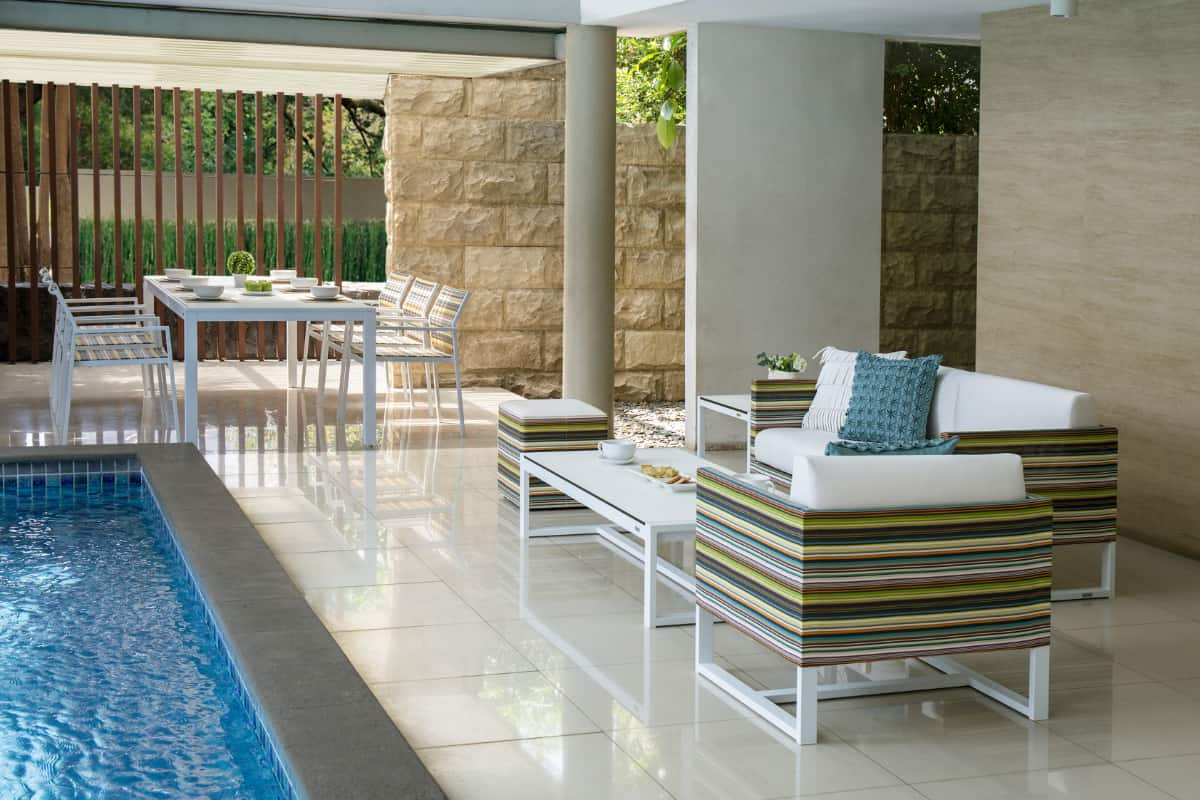 Environmental Factors – What's the weather like where you live?
This is a critical factor that many people forget about until it's too late. It may be a perfectly comfortable day when you decide to re-furnish your backyard, but what's it like most of the Summer and during the off-season? How hot does it get? What about Winter? Is there a lot of direct sunlight? How much rain do you typically get each year? Do you experience high winds? Each of these impact the type of outdoor chairs and tables that are appropriate for your space. Make note of the conditions that your furniture needs to be able to handle.
Material Qualities – What materials are best for your needs and environment?
Based on your use, location and weather, some materials are going to be better than others for frames, upholstery and tabletops. Extreme heat can cause untreated woods to splinter while plastic can become brittle and crack in the cold. Rain and salt air can cause uncoated metal to rust and humidity plays havoc with natural wicker. Lightweight aluminum or acrylic furniture may blow over in high winds and many fabrics will fade under harsh sun. Our Outdoor Furniture Materials Guide provides an in-depth look at many materials and their ability to withstand various conditions. Each has its strengths and weaknesses, but it's important that you understand the tradeoffs from the outset.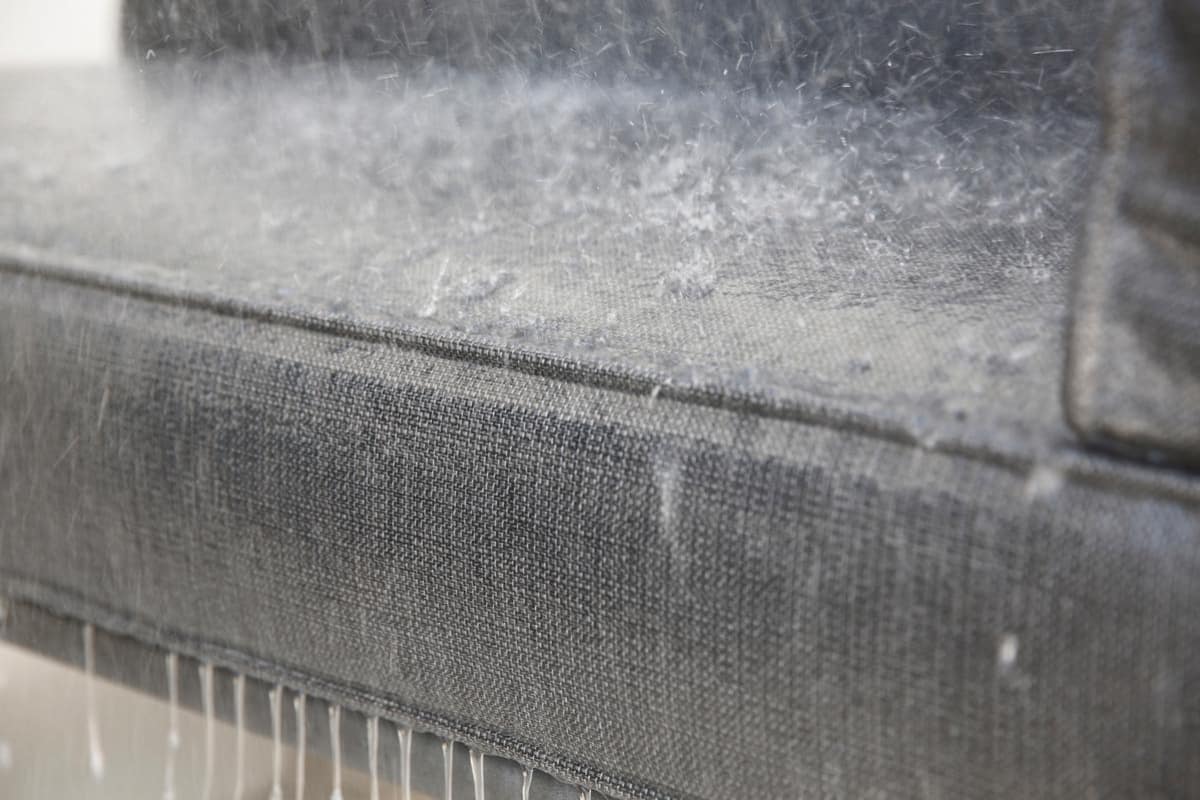 Maintenance & Care – How much effort are you willing to put into maintaining your patio furniture?
Care is closely tied to the type of material and finishing used on each piece. Depending on where you live and how often you use outdoor furnishings, you're going to have to clean and protect items more or less frequently. Cleaning may range from a scrub brush with soap and water to specialized cleansers and soft cloths. Some tabletops and frames may be scratch-resistant, while others require fillers and buffing to eliminate nicks and gouges. Similarly, some woods are impervious to warping or water damage, but lose color over time without oiling. Construction also affects cleaning and maintenance. Some cushion covers can be taken off and thrown in the washing machine. Likewise, some designs have removable individual parts and manufacturers offer replacements should something wear out or get damaged. It's a lot more cost-effective to swap out a single part than have to buy a whole new piece.
Comfort Level – What type of outdoor furniture is most comfortable to you?
Back in the day your choices were limited. There were hard wooden or metal seats that you could cover with cushions tied around the frame. Then there were those heavy crisscrossing plastic straps that made a squeaky sound when you scooted across them. If you're a guy, you may remember catching hair from the back of your leg in these follicle torture devices. Later there were thickly upholstered seating that was water-resistant but had a texture like dull sandpaper.
Now, there is a myriad of excellent choices from which to choose. Lightweight synthetic weaves are used to create fabric slings and webbings that stretch and conform to your body contours – providing a high level of supportive comfort. There are also plush quick-drying foam cushions of varying densities that pull water from damp clothes and allow you to sink into more relaxing positions. Patio furniture has evolved with the emergence of ergonomic design. Many sun loungers, deck chairs and sofas are designed with an understating of how seating angles, leg inclination and armrests affect body posture, spinal alignment and pressure on key body points. If you plan to be seated for a long time, it's critical to evaluate the comfort level of each piece you're considering.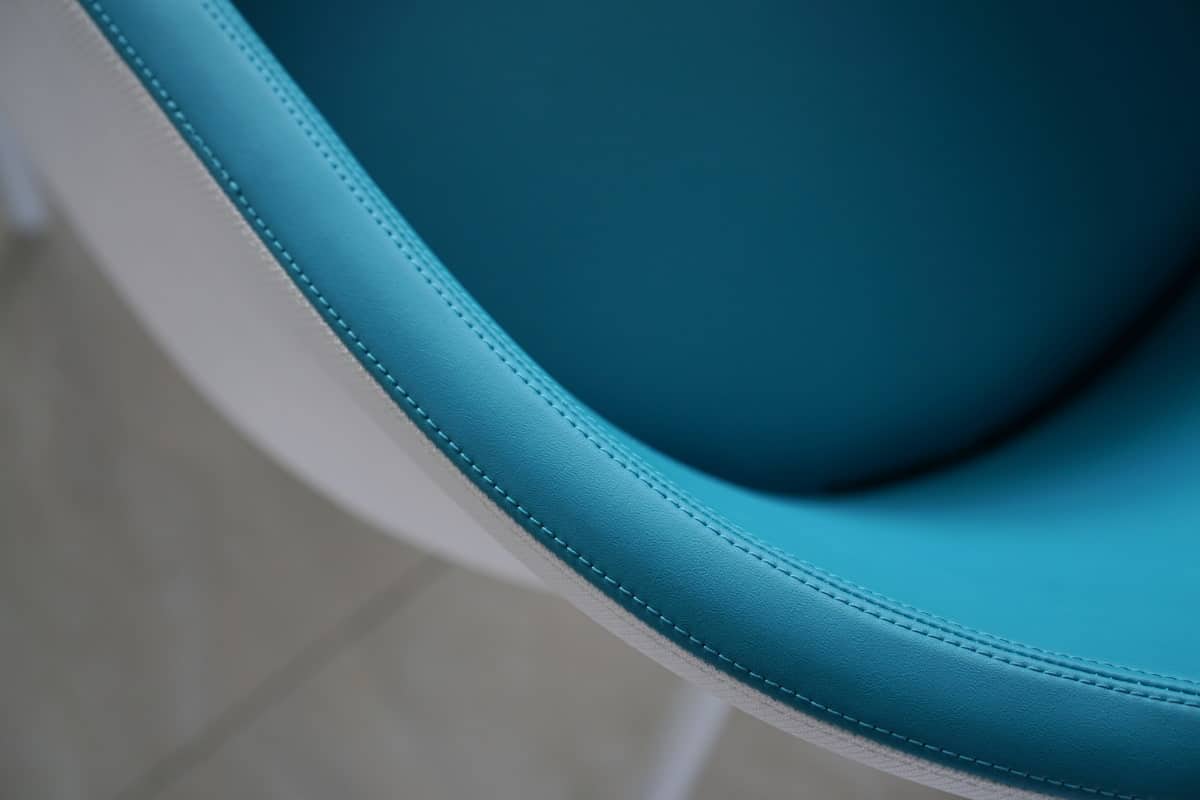 Quality Considerations – Are you looking for long-lasting luxury or a replaceable low-cost option?
Once you've determined what pieces you need, the right materials and comfort level, you have to ask yourself a serious question – how much can or do you want to invest in your outdoor furniture set? High-end patio furniture is expensive, but you generally get what you pay for. Patio furniture can command a higher price tag than similar indoor pieces, because it has to withstand the elements and accommodate rougher usage. Typically, the materials are stronger, more fade-resistant and better able to repel water than less expensive alternatives. Additionally, the warranties on materials and construction are often longer and more inclusive.
On the other hand, there's something to be said about inexpensive immediate gratification. If you want some fun lounge chairs and end tables, there's nothing wrong with buying a low-cost set. Just know that they will probably fade or break down after a Summer or two. You might save money initially, but replacement costs add up over time and you could end up spending more in the long run.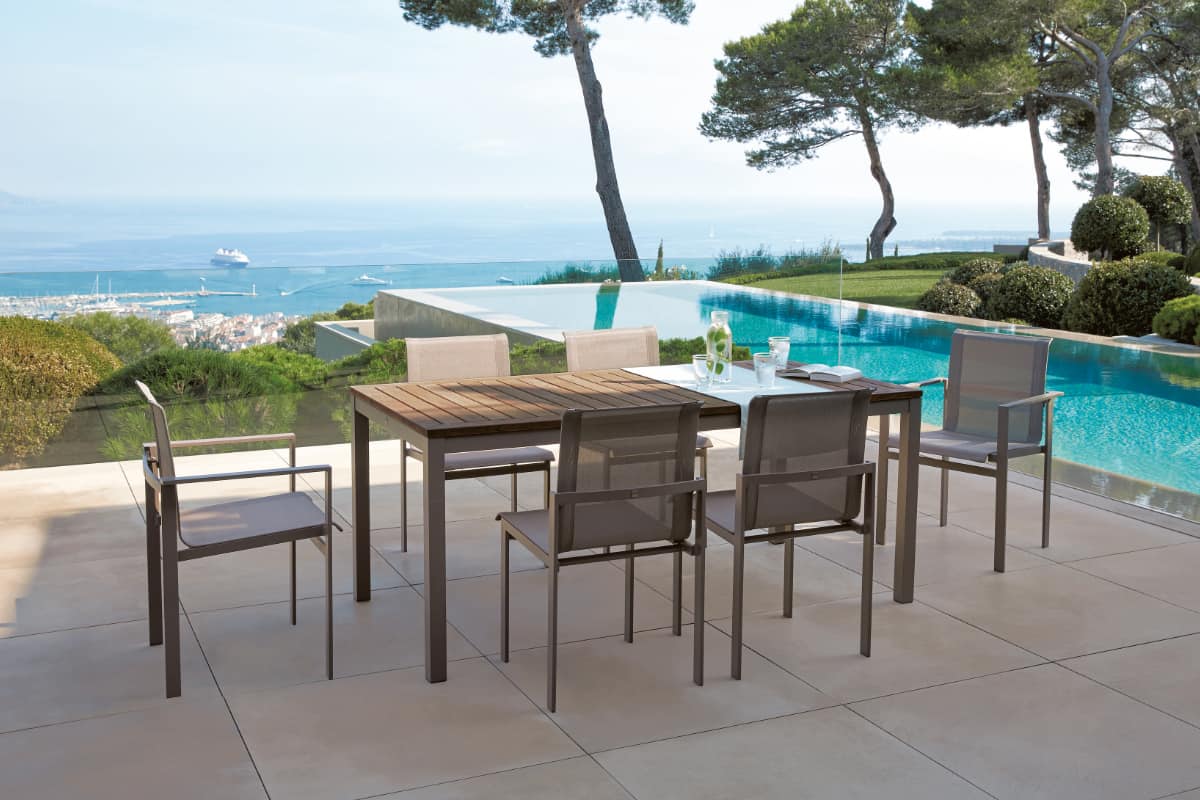 Personal Style – What look do you want – sleek and chic or bright and fun?
There are plenty of vital functional factors to keep in mind when choosing patio furniture, but it's important to remember that enjoying time outdoors relies on appealing to the aesthetic sense too. Hanging out by the pool or barbecuing on the deck is fun and the furniture you decide on should reflect your own sense of style. If you have a hacienda-style home, you might consider an elegant wrought iron set of dining furniture with a bold ceramic tile tabletop. Perhaps your minimalist modern patio calls for a sculpted set of chaise lounges with a sophisticated stainless steel cocktail table. Whatever the architectural style of your home, find outdoor furniture that speaks to you. If you want to create a very different vibe than indoors, change the style but maybe keep continuity in the color palette to make it an easy transition.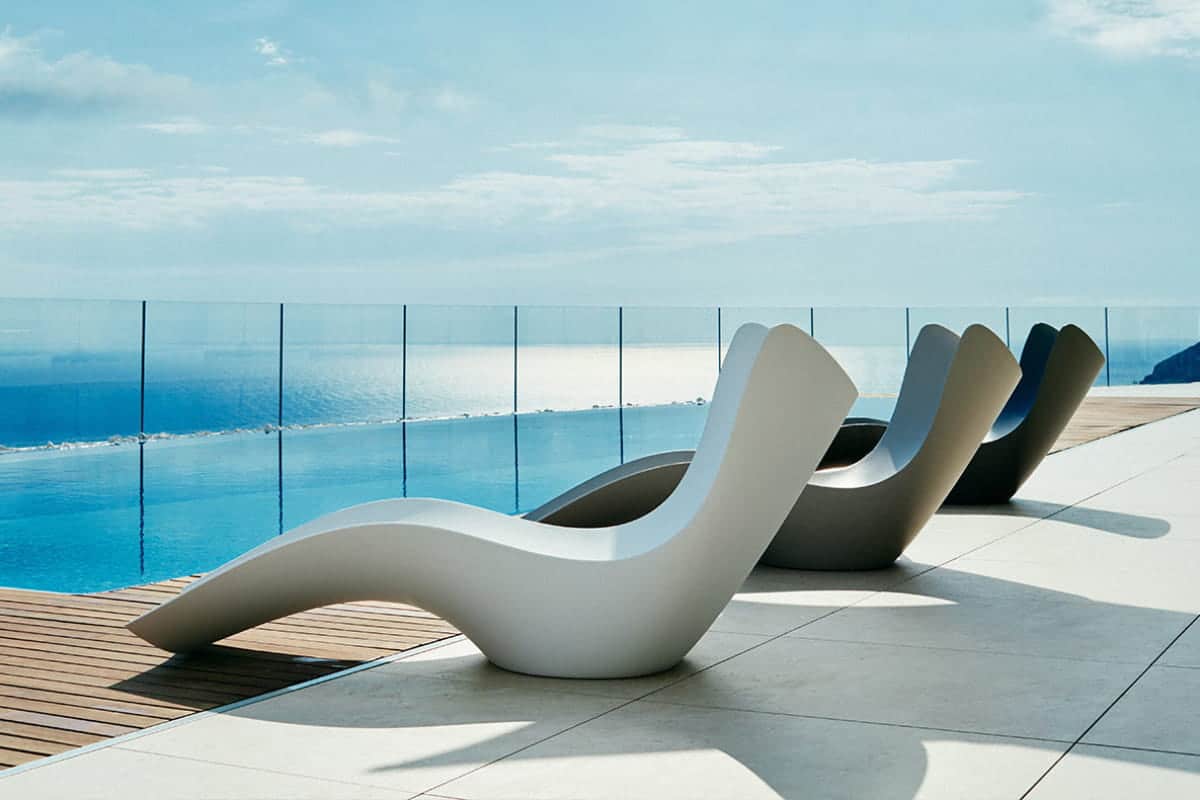 Flexibility & Ease – Do you want to be able to rearrange or use outdoor furniture for different purposes?
If your outdoor space is limited, you may not have many options for what you can use and how it can be arranged. If that is the case, it's critical that you try to find pieces that have a storage capability and are multi-functional. Ottomans with compartments beneath the seat are perfect for small spaces like balconies. There are even dynamic coffee tables that can elevate to form convenient work tables. Items that can fold up, stack or collapse also give you the flexibility to change out pieces without monopolizing storage areas. Modular sectional sofas give you the creativity to adapt seating to your surroundings and changing needs. Wheeled tables and carts are great for serving and are easy to move if the weather turns bad or you want a little more room.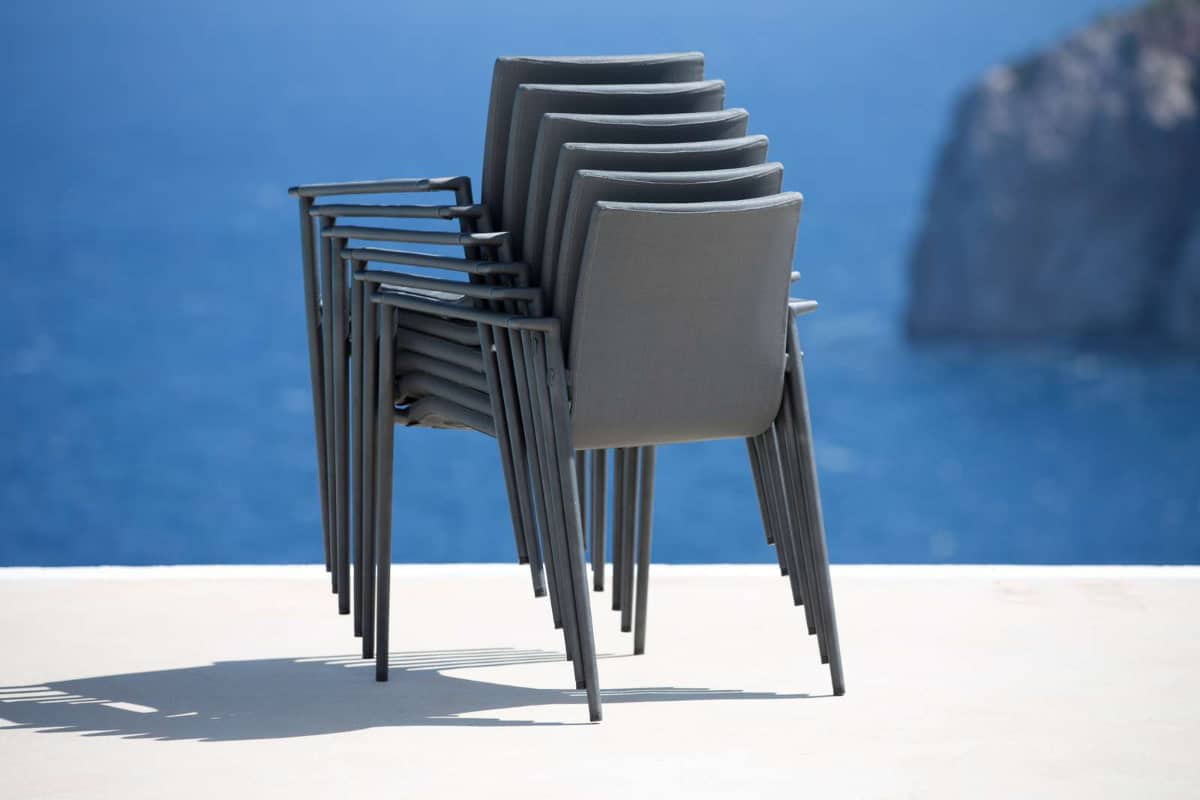 Biggest Mistakes to Avoid when Buying Patio Furniture
A new hardwood deck or wraparound patio is a wonderful addition to any home. Furnishing the space with outdoor furniture can complete the setting and provide years of enjoyment entertaining family and friends. However, many first-time homeowners are overwhelmed by the many choices and decisions. Here are a few of the most glaring errors they make – ones you should not repeat if you want to save time and money.
Failing to measure the space
The last thing you want is to get your outdoor furniture set to your backyard only to find that the pieces are too large for your patio. Or maybe they fit, but the space is so cramped that you cannot move around. It's paramount that you not only measure the overall square footage of your space but map out various arrangements that allow enough room for foot traffic, plants and small accents.
Ignoring the environment
Not every outdoor setting is created equal. Each climate and surrounding habitat has characteristics that make it more or less hospitable to different types of materials. If you don't pay attention to which material is right for your situation, you may experience a myriad of issues. Your metal frames may rust in the salt air, wooden tabletops may crack during drastic temperatures shifts or dripping tree sap may seep into your wicker sofas. Be sure to research the advantages and disadvantages of various materials where you live before you buy.
Favoring style (or price) over substance
It's easy for patio furniture to seem amazing in photos. The weather is perfect, the frames and cushions are new and the models seem to be relaxed and comfortable. In reality, outdoor furnishings have to stand up to the elements and both their appearance and performance can degrade over time. Cool-looking designs may not be built to last, especially if they are made with inferior materials or finishes that leave the pieces vulnerable to moisture, sunlight or everyday stress. A low price point may make an alfresco dining set seem like a bargain, but if you have to replace it after a year or contend with torn seats and corroded frames, it loses a little of its appeal. High-quality and durable outdoor furnishings don't have to be expensive, but they are often pricier than flashy sets found at big-box retailers.
Forgetting to research product features
When shopping for outdoor furniture, many pieces may look and feel almost identical but the devil is in the details. Is the upholstery fabric heat-resistant and colorfast? Two lounge chairs may seem the same in the Spring, but by the end of the Summer, one may be faded and too hot to use on sweltering days under the sun. Similarly, some metal frames are painted versus powder-coated, or lack finishing treatment to protect the surface from corrosion – critical for coastal settings. Patio umbrellas vary greatly in their ability to withstand high winds even if they appear the same to laymen. How embarrassing (and potentially dangerous) would it be for your shade to tip over on guests? If you plan to use an umbrella table, you need to make sure the lift or tilt mechanism of the market umbrella is set above the tabletop otherwise you'll have to return it.
Assuming comfort is a given
More people are buying deck furniture online these days. However, the convenience comes with an unforeseen cost – no sit test. You may be able to guess the comfort level of wooden or metal chairs and sofas that use standard seat cushions. Knowing how upholstered seating will feel is a different story. The texture of the fabric, density and drainage of the foam inserts and dimensions of the sitting area are key characteristics to comfort. Even knowing the details doesn't necessarily mean you can accurately gauge the comfort without actually sitting in it. Low seating or reclined cushions may also be difficult to get up from and make it difficult for taller or older people. In the end, it's still just a guess if you're purchasing from a website but you might also check reviews from people who have already experienced the seating in person.
Losing sight of color
Another challenge of online shopping is color-matching. Viewing fabric swatches on a digital screen can be deceiving because the images are back-lit and each electronic device is calibrated differently. Usually, colors seem brighter on a mobile phone, tablet or laptop computer. Additionally, this makes it harder to coordinate a new piece of outdoor furniture with existing decor. Rather than try to exactly match a specific tone, it may be easier to go with complementary color families that can work even if they vary slightly from what you see online. Or you can request fabric swatches so you can compare actual colors side by side.
Foregoing protection & storage considerations
If you do careful research and take your time evaluating patio furniture options, you should still not forget to protect it. Even if you buy the highest quality furnishings, exposure to the elements can degrade them and shorten their lifespan. Invest in protective covers (ideally custom-fitted) or think about how to keep them safe from inclement weather or when they are not in use during the off-season. If you have a shed, garage or simply an overhanging eave, you might favor folding tables and chairs that can store easily or at least smaller sized pieces you can quickly move.
Accessories & Accents – What finishing touches are important to you?
Outdoor living is more than just arranging patio furniture. It's about the subtle and not-so-subtle functional and decorative items that allow you to fully enjoy relaxing, entertaining and dining al fresco. There are plenty of things that you can add to enhance your outdoor experience.
Outdoor Umbrellas & Shades
If you have a lot of direct sunlight or plan to spend hours outside in the daytime, you should look into sun protection of some sort. Ultraviolet rays can not only damage your skin, but the glare can also hurt your eyes as well. A little shade goes a long way when you're trying to catch up on some light reading on a bright day. Our Patio Umbrella Buying Guide is a good resource to reference. It takes a deep dive into the ins and outs of market and offset umbrellas and other shade options.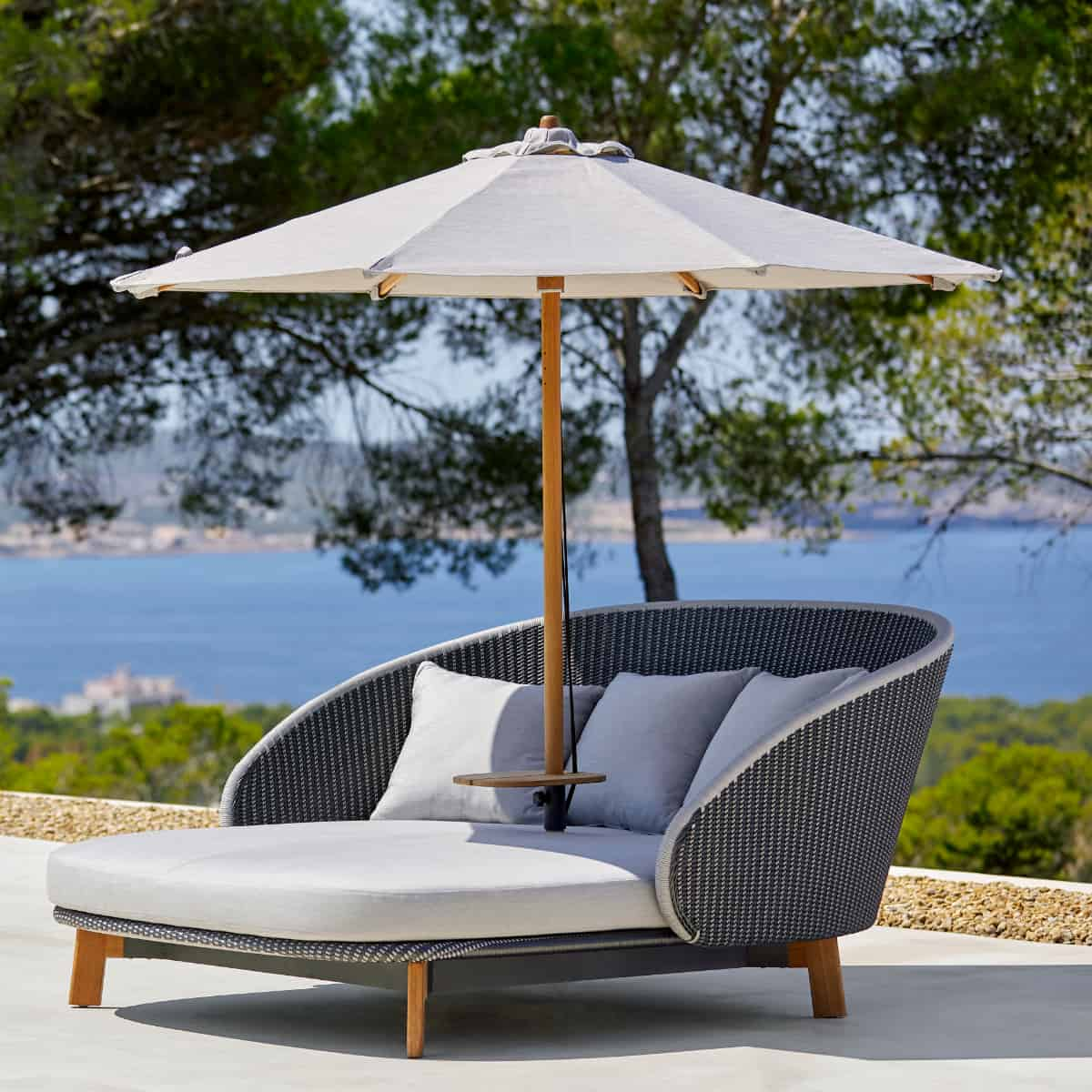 Fire Pits
Sunny days may be warm, but the evenings can get a little chilly even in the Summer. Consider adding a fire pit, chimenea, portable fire table or even a built-in fireplace. They give off heat, provide light and create a welcoming ambiance that attracts a crowd. Traditional fires burn wood or propane, but more modern options use natural gas or bioethanol. The latter is smokeless which is key if you have poor ventilation or don't want to install a flue or chimney. EcoSmart Fire is a premium brand of these ventless outdoor fireplaces.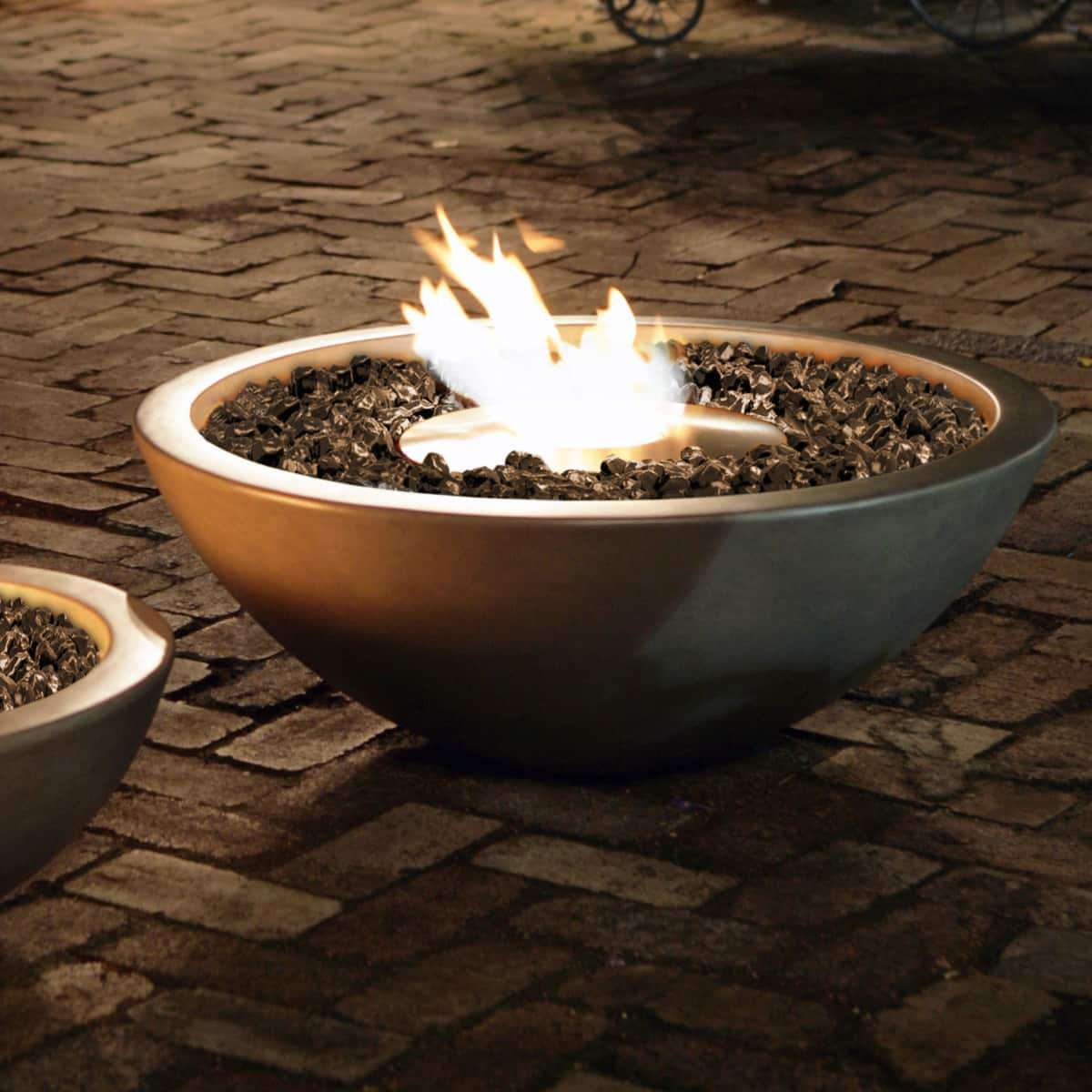 Lights
On clear nights starlight creates a magical ambiance, but it might not provide enough light for eating or interacting with friends. If you host outdoor dinners, you might think about adding some overhead lighting or at least some tall floor lamps that can illuminate table tops. Pathways can be a little tricky if you can't clearly see where you're going. Tiki torches or ground level lamps are good options or you can repurpose holiday style string lights along eaves or in tree branches along the way. If you're a little adventurous, there are some great DIY lighting ideas that use mason jars to create hanging lights or charming candles.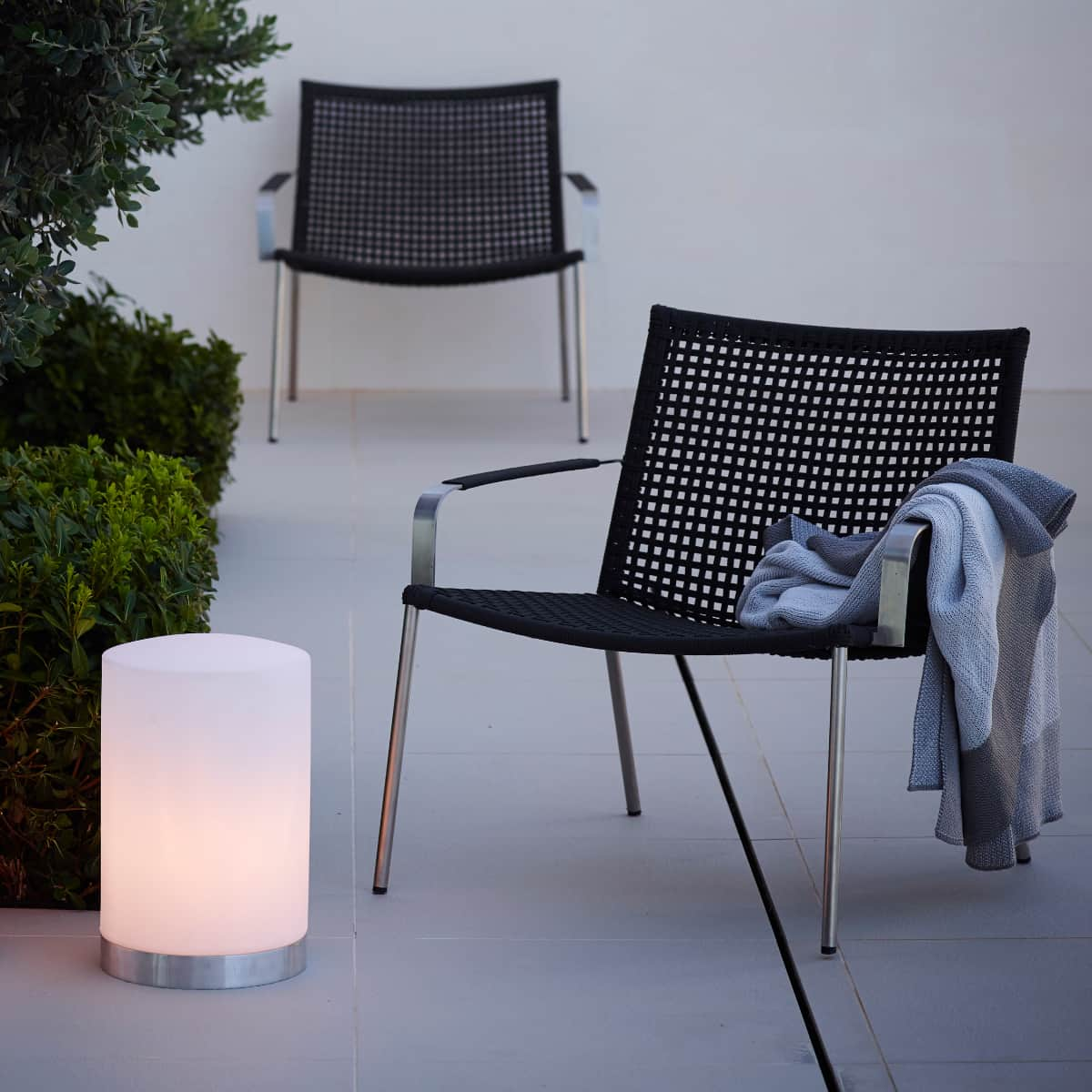 Rugs
With all of the interesting shapes, textures and colors of patio furniture it's easy to forget about what's right under your feet. Weather-proof outdoor rugs serve a variety of purposes. They help prevent chairs and tables from scooting around on smooth surfaces, provide cushioning for bare feet and give you an opportunity to add a splash of color or design. They're often made from woven polypropylene fibers or other contemporary textiles in a myriad of shapes, sizes and thicknesses.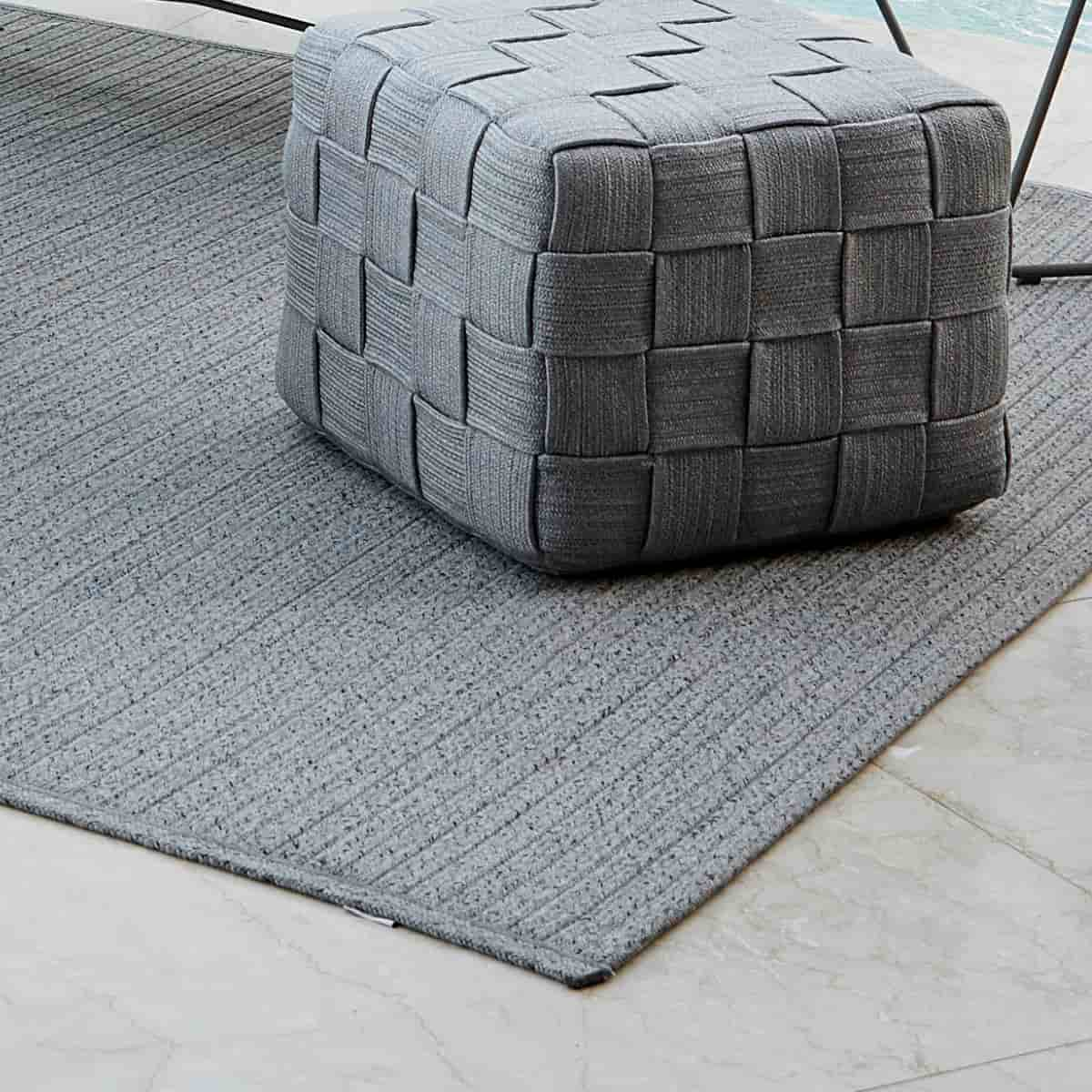 Pillows
Another quick and easy way to give some visual "pop" to your deck or patio is with accent pillows. You can throw a bunch on a cozy daybed or create pleasing symmetry by bookending the sides of a plush outdoor loveseat. These decorative items come in a wide variety of colors, patterns, sizes and styles. So, you can change things up for each season or whenever the mood strikes without breaking the bank. Look for pillows with quick-drying foam and covers that are fade-resistant. Sunbrella® is a premium brand that makes outdoor fabrics that are both soft and durable in most conditions.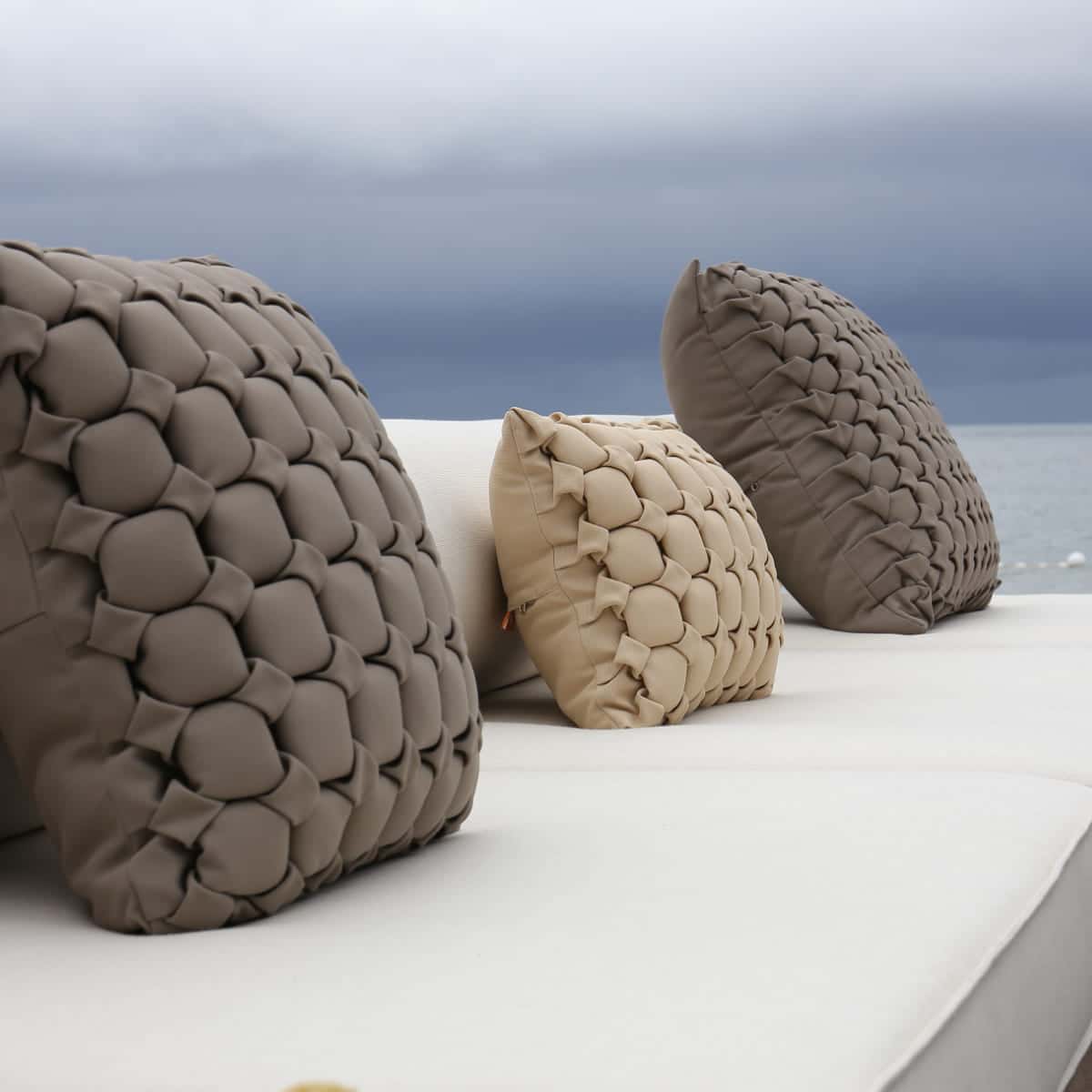 Quick Patio Furniture Tips for Small Outdoor Spaces – Maximizing utility despite minimal square footage
Just because you don't have a big backyard, wrap-around deck or spacious patio doesn't mean you can't have an enjoyable outdoor setting. Urban rooftops, balconies, porches and row home gardens can all accommodate patio furniture if you're smart about what you choose. In addition to the obvious recommendation of smaller pieces, here are a few pointers to help you get the most out of your undersized spot.
Dual-Purpose – Look for pieces that can be used for more than one thing. Many footstools can be used as a table or seat. Fire pit tables provide heat and a usable surface. Some adjustable coffee tables raise their tops to double as work desks.
Built-In Storage – Ottomans, benches and sofas often come with storage compartments for pillows, blanks and other small items. This enables you to pull them out when you need them and quickly hide them away when you don't.
Collapsible, Stackable or Nestable – Umbrellas, tables and chairs that fold up, stack or nest are easier to store when not in use and take up less space. This is important to maintain enough room for moving about.
Portable – Whether you want to rearrange furniture for different events or remove a piece altogether, it's helpful to have tables and chairs that can easily be moved. Small, lightweight and wheeled items are helpful.
Utilize Vertical Space – Many people forget to take advantage of vertical space. Tall shelving provides ample room for storing and displaying functional or decorative items without using up scarce horizontal real estate. Planter wall racks also create an attractive backdrop for entertaining al fresco.
Protective Measures – Should you protect your patio furniture during inclement weather and the off-season?
Unless your deck furniture is made of vibranium or is otherwise impervious to weather damage, you're going to want to protect it from the elements. Canvas covers are a great option to minimize the negative effects of rain, snow and moisture. Many brands have customized covers that are made specifically for each piece of furniture and secure by means of Velcro straps or drawstrings. In a pinch, you can move a few pieces close together and simply drape a large tarp over them. If you have a garage or protected storage area, you can move lighter pieces inside and out of the weather. Stackable or folding chairs are extremely convenient if you have limited storage space.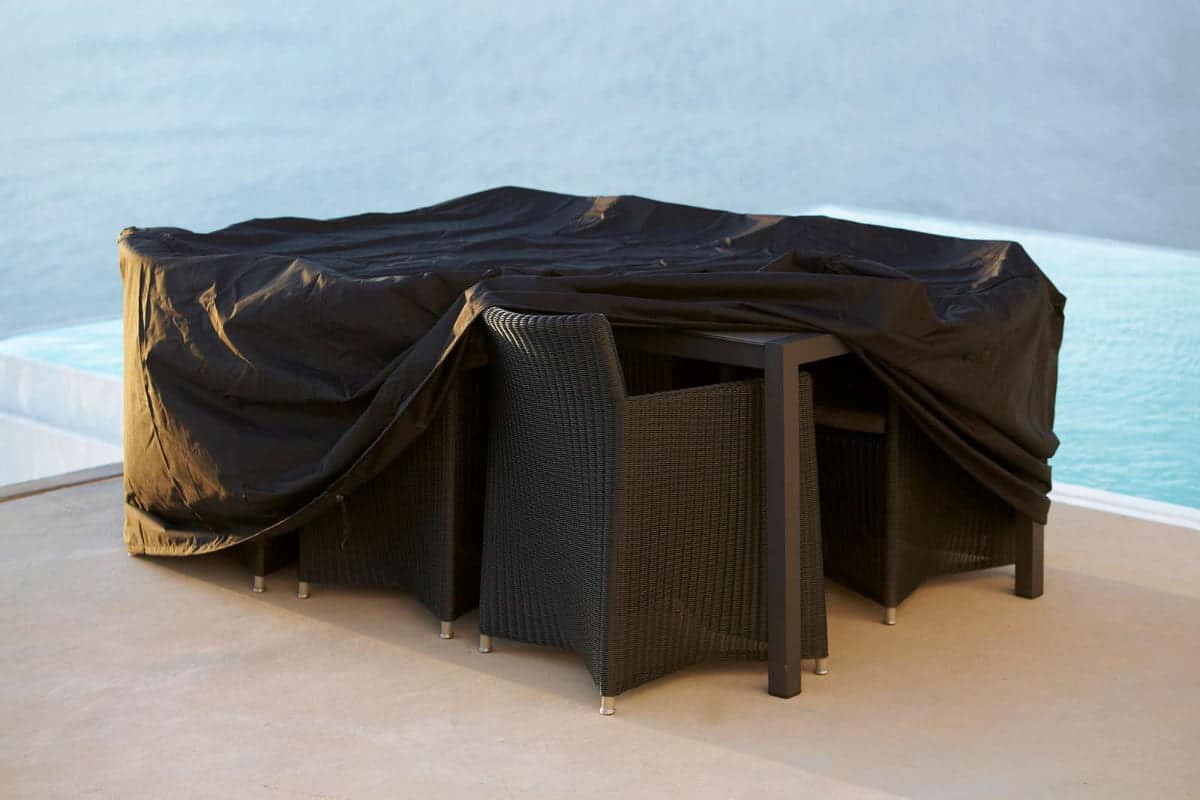 Other Factors – What's important to consider when buying outdoor furniture online?
Color & Texture
Product photos are displayed on websites and viewed on backlit screens (desktop, smartphone, tablet, etc.) which tend to make colors brighter than they actually are. If possible, request fabric, wood and metal samples to get an accurate gauge of the true color, weight and feel of the materials. You'll be surprised how a tactile experience can really impact your perception of color and quality.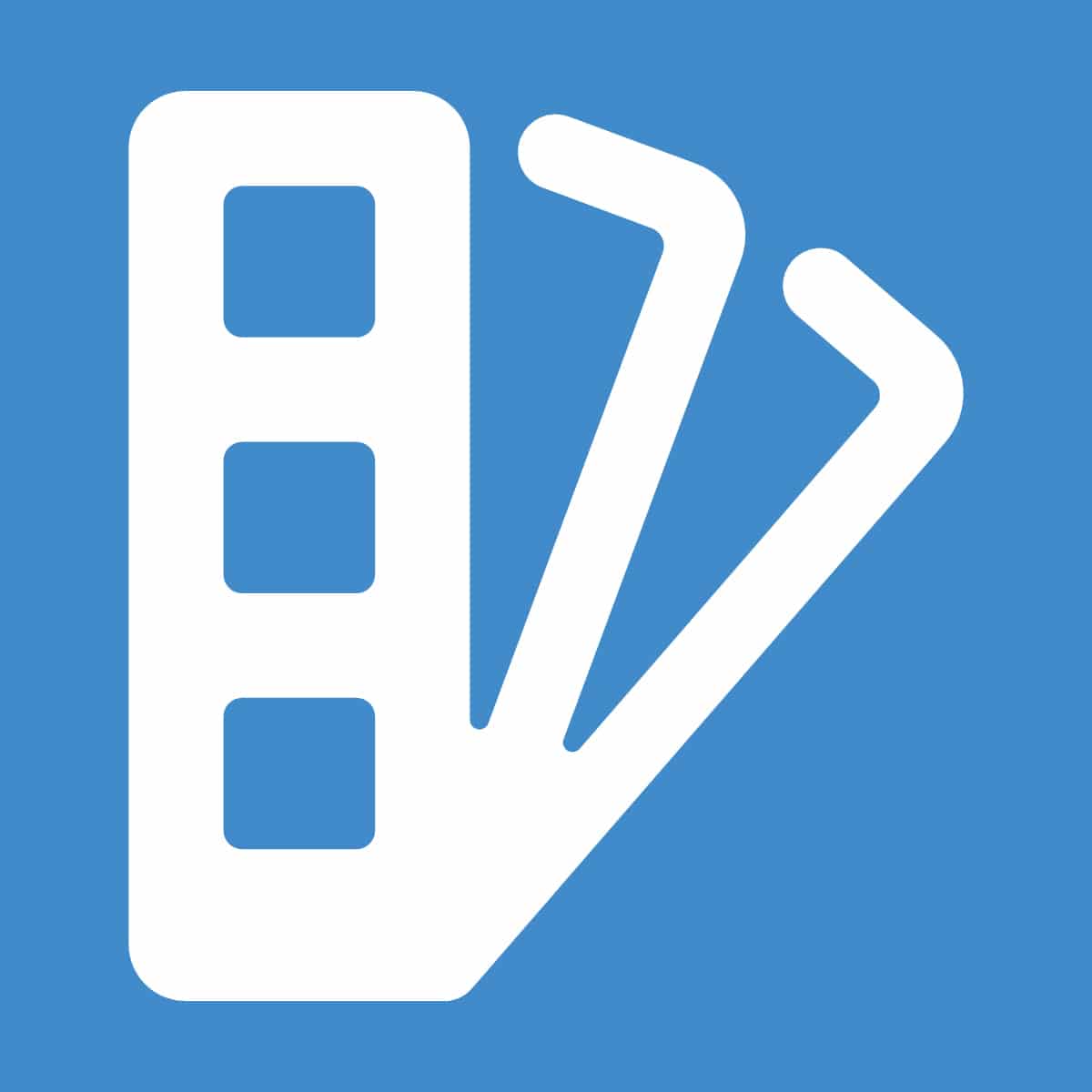 Comfort
Since online-only retailers don't have a physical location for you to see the items in person, you might want to seek out manufacturer showrooms or brick and mortar stores that also carry the items to test the comfort level. If there's no convenient location, search for online reviews from customers who have already purchased them. They may be able to provide personal insight.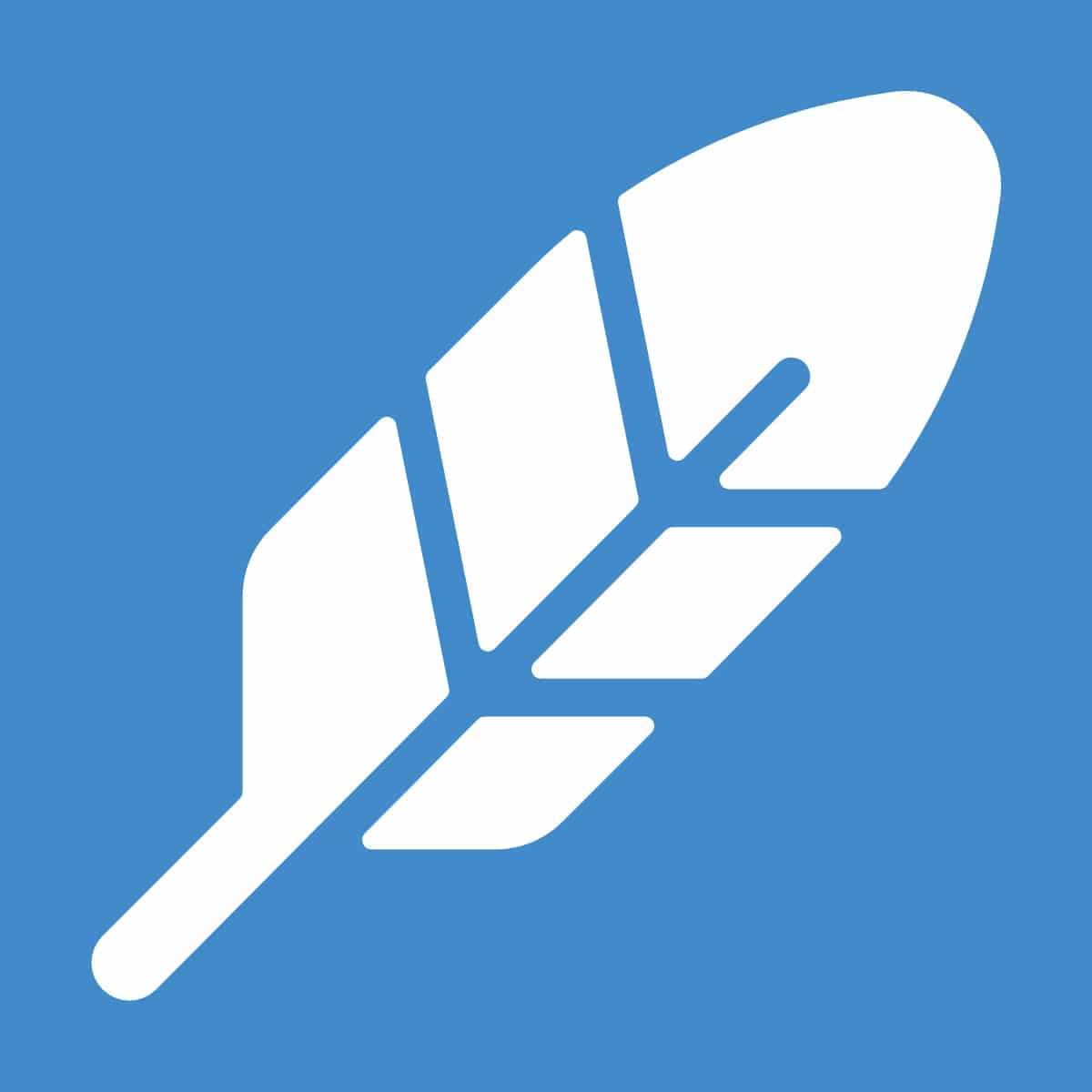 Assembly
Do the items come complete or will you be required to do some assembly? Sometimes, in order to minimize shipping costs, manufacturers ship tables and chairs disassembled in a flat container. These ready-to-assemble (RTA) products are like many of the furniture pieces you might buy at IKEA. Be sure that there are plenty of instructional documents and videos to help you.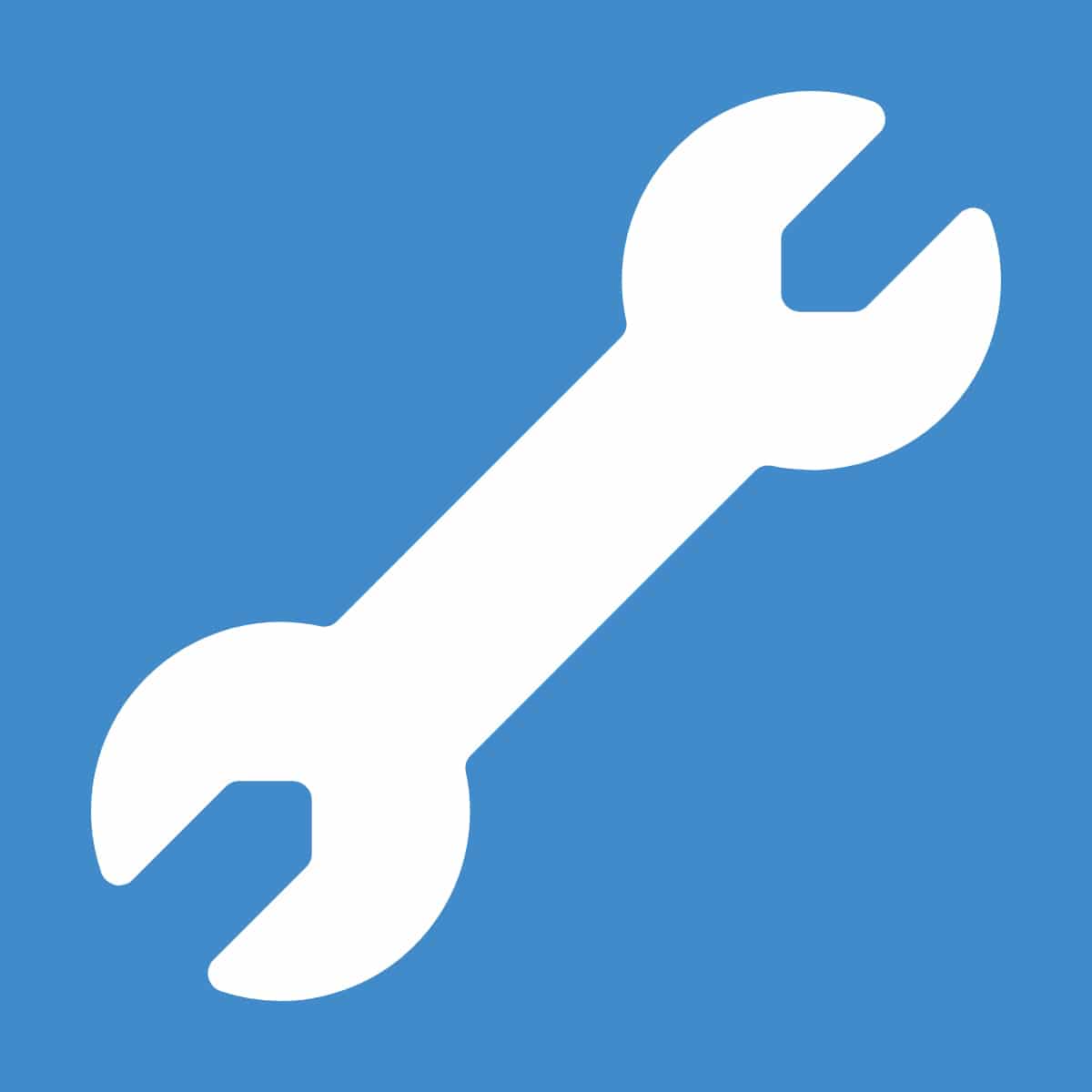 Shipping Costs & Service
Unless you're shipping small items, most patio furniture is going to ship via a freight carrier. This can be very expensive, especially if you order heavy items like steel-framed sofas or cantilever outdoor umbrellas with cement bases. Most online retailers offer free shipping, but that's typically for curbside delivery. This means that you're responsible for getting the items from the street through your doorway and to wherever you plan to put them. If you have physical limitations or just don't want to risk throwing out your back, you might want to enquire about additional services. White Glove service, for example, moves everything from the truck to its final destination, performs any required assembly and removes the packaging. Premium delivery services like this may be an extra cost, negotiated into a volume purchase price or unavailable in some areas.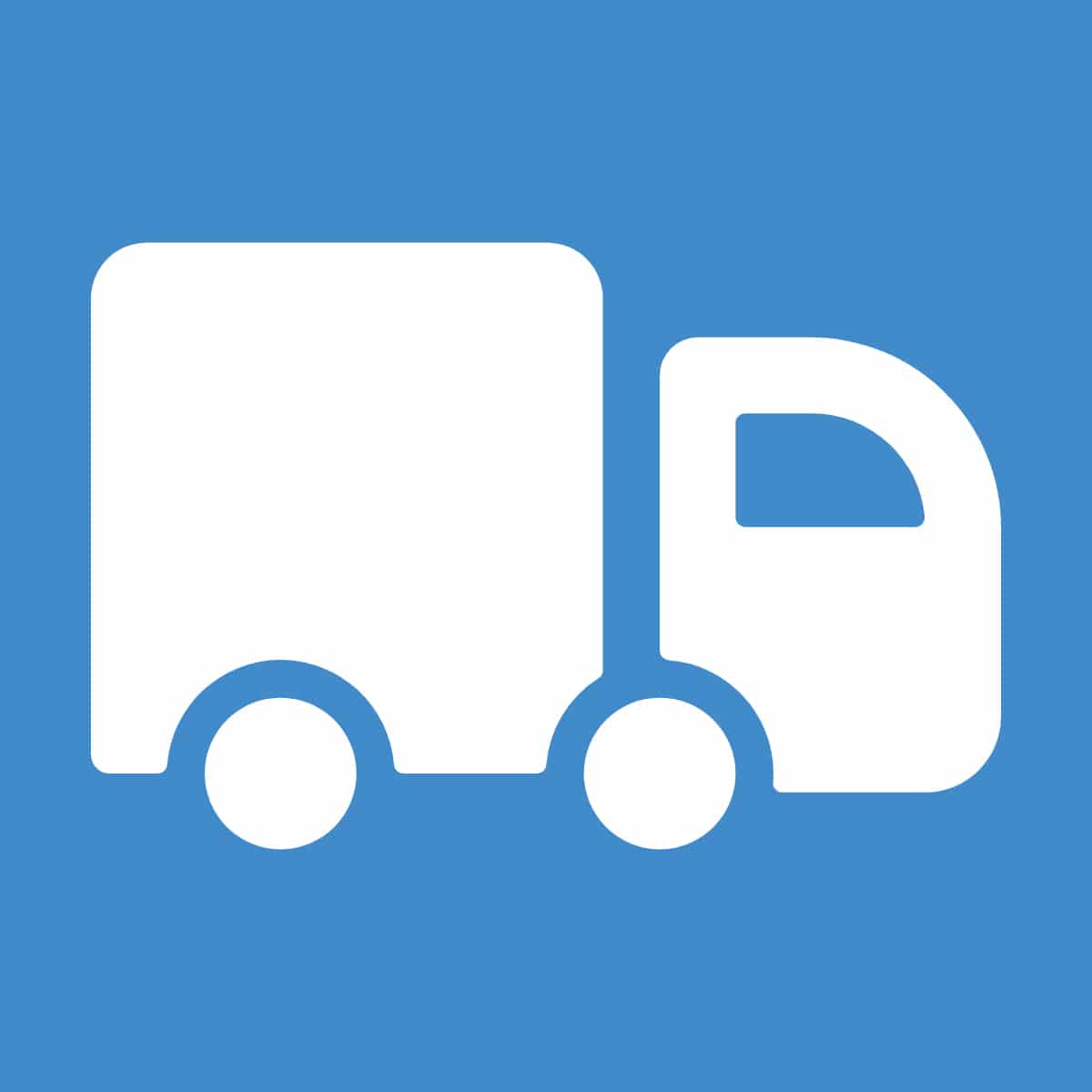 Availability & Lead-time
Most online retailers don't have a physical location where they store inventory and coordinate shipments. Instead, they drop-ship items from manufacturers' warehouses to your residential or commercial location. Consequently, online retailers are beholden to the stock levels maintained by manufacturers.
During the Spring and Summer months, most patio furniture manufacturers carry high volumes in order to meet the seasonal demand. They may have "quick ship" programs where there are even higher levels of stock for "best-sellers" or quicker restocking. Slower selling items, however, may not be stocked in as large of quantities. With all of the options for frame finishing, upholstery colors and product options, it's impossible for manufacturers to maintain high availability for everything. As you start to evaluate brands and specific items, be aware that your unique combination may require customization that could take 12-14 weeks to deliver. Even common out of stock items could take 4-8 weeks, as many manufacturers ship from Europe, Asia or Australia.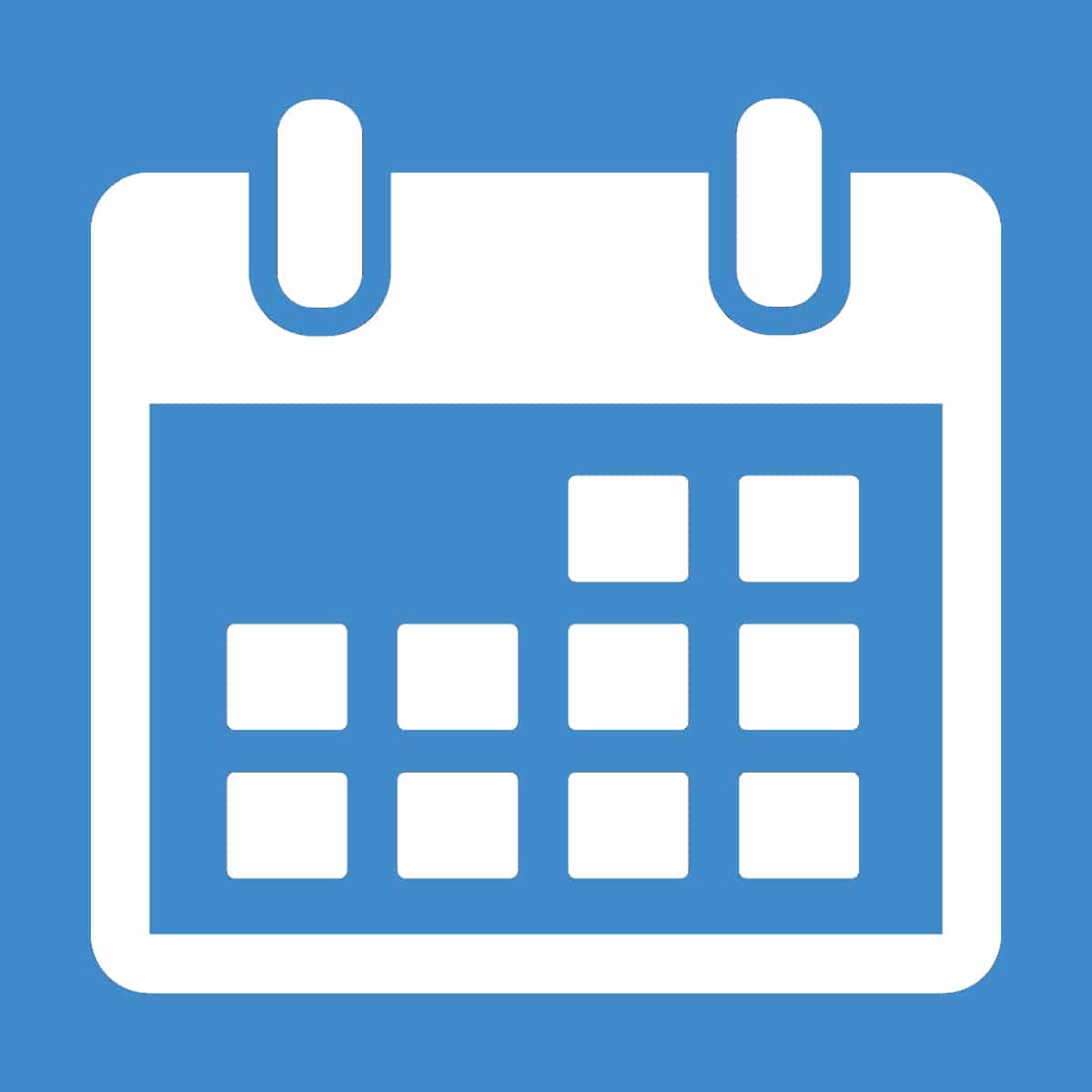 Return Policy
Virtually all manufacturers will replace or repair defective items, or those that break down while under warranty, free of charge. You'll probably have to take a few digital photos and deal with some back and forth communication, but the exchange process is not too painful.
Subjective returns are another matter. If your order includes items with many custom options, subjective returns are probably not allowed since it is unlikely that someone else wants that exact combination. Similarly, woodgrains, weathering and marble patterns are going to vary from piece to piece, so most manufacturers won't allow returns for slight variations from product photography. Those that do will charge fees for the return.
Typically, there is a restocking fee that is calculated as a percentage of the sale price. You're also responsible for shipping charges – not only for returning the items to the manufacturer, but the cost the retailer incurred to ship them to you. Free shipping is certainly not free to the online retailer. They're willing to absorb the cost and subtract it from their margin for the entire order, but they won't be out of pocket should you decide that the tangerine sectional sofa you bought doesn't quite match the orange color of the marigolds in your backyard.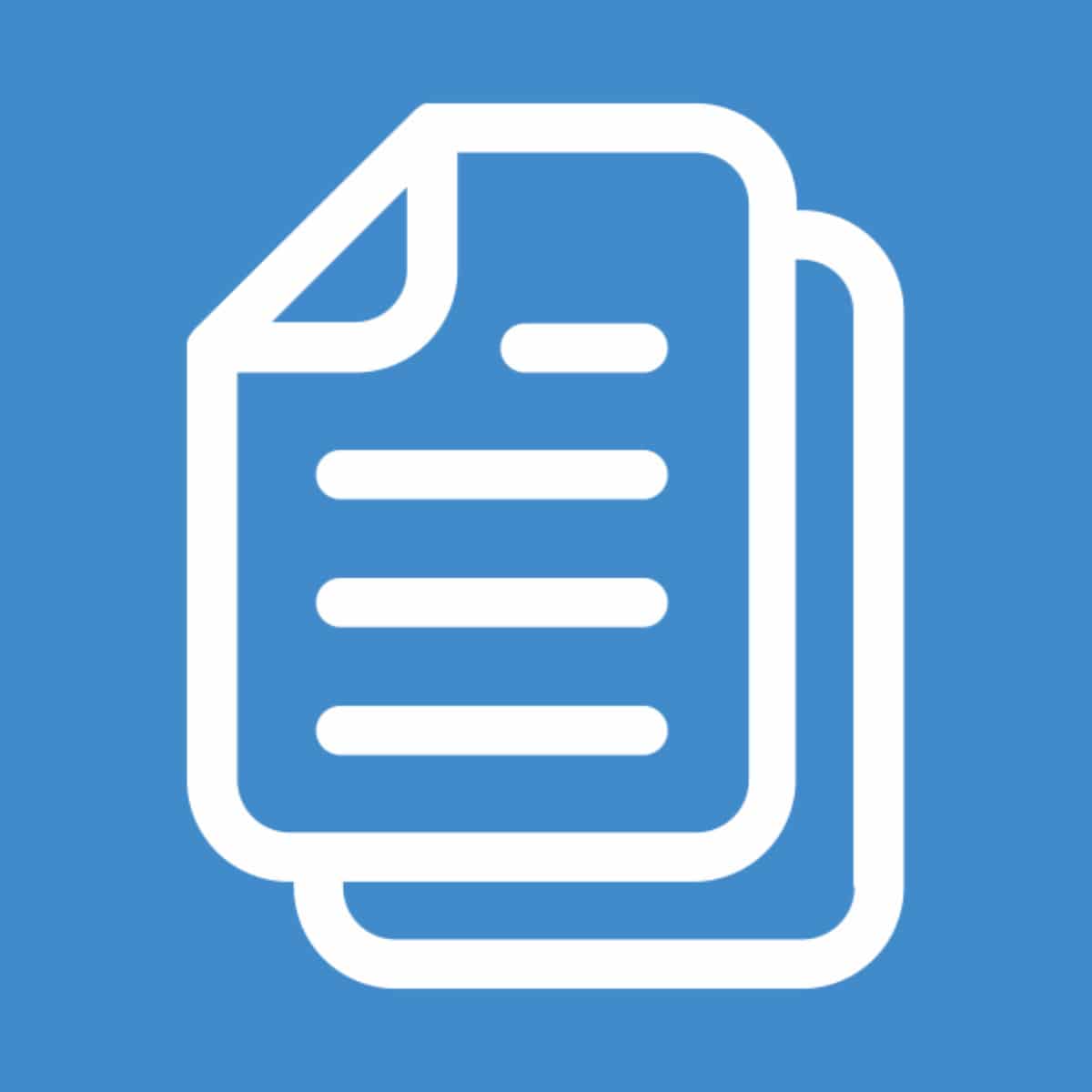 Customer Service & Reviews
There's a huge difference in customer service quality between online retailers. Some stores have call centers with people who simply take messages and forward them to knowledgeable personnel. Eventually, you may get great information, but it could take a few days for them to get back to you. Others only provide information that is already available on their website.
The best online retailers provide customer service that is responsive, thorough, flexible, reliable and committed. If you're investing in high-quality patio furniture, you will likely have many questions and want to work with someone who goes above and beyond to ensure you have the information you need in a timely manner. It's a big investment, so it's important that you feel confident about the items and trust the retail partner with whom you're working.
Are they available nights and weekends? Can they provide volume discounts? If so, how quickly do they respond to requests for quotes (RFQs)? Do they keep customers up to date throughout the process? How do they interact once the order is delivered? Some retailers seem to disappear once the delivery has been made. Look for online retailers who follow up to ensure everything arrived safely, all pieces are accounted for and respond as you have a chance to enjoy your purchase. You can ask them how they work with customers, but it's also a good idea to look at testimonials and reviews from past customers.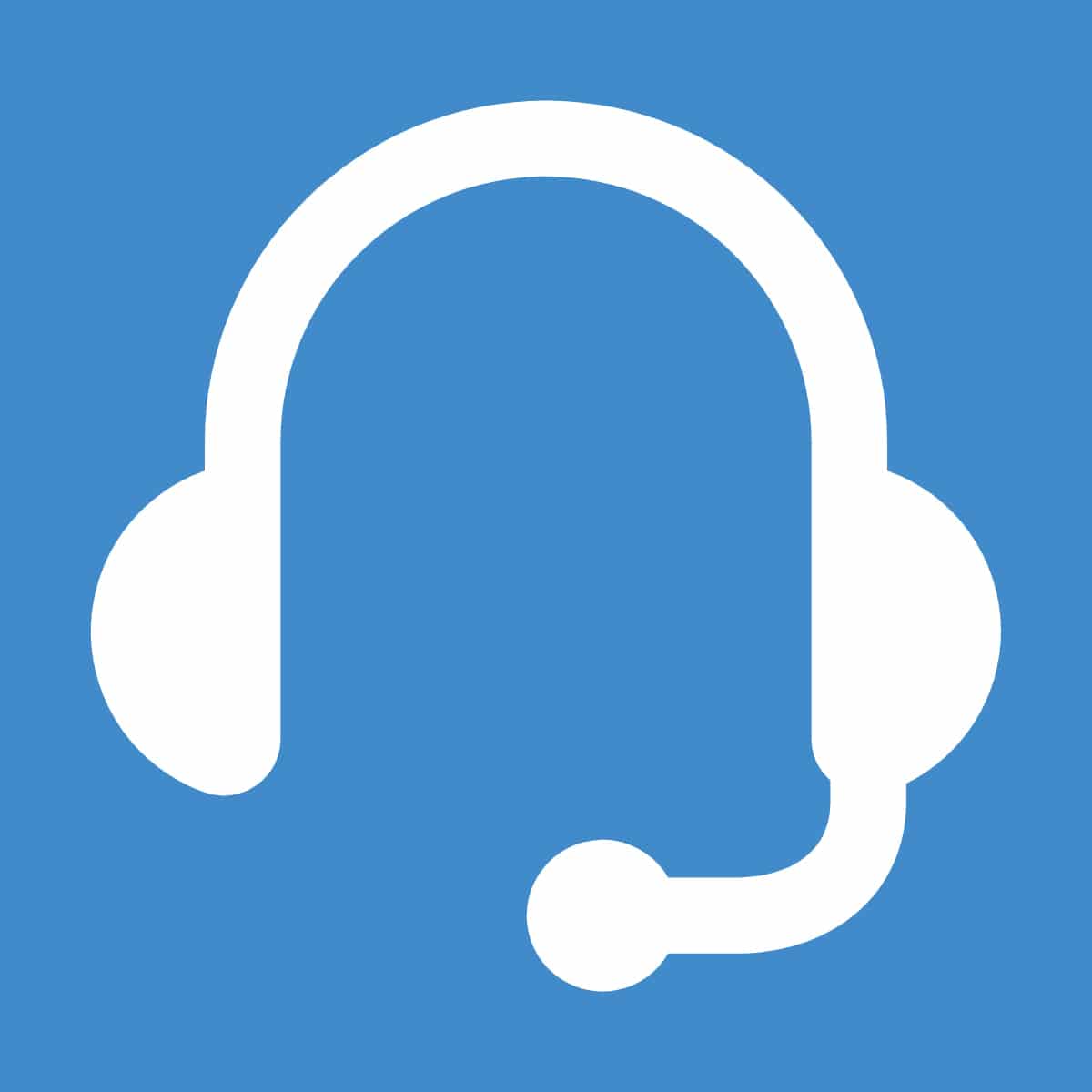 Final Thoughts
At the end of the day, spending time outdoors should be enjoyable and stress-free. The furnishings that you surround yourself with should add to and not detract from the experience. Sure, there may be freak tornados or random raccoon migrations through your property, but for the most part, you know what to expect. Taking this knowledge and arming yourself with a little insight from this guide can help you choose the right kind of outdoor furniture for your home.
Frequently Asked Questions – Patio Furniture
Choosing the right outdoor furniture is much more complicated than it used to be. Today's emerging in-outdoor lifestyle gives you more factors to consider and questions to ask yourself.
Function & Usage – Are you creating an area for lounging or al fresco dining? Do you plan to spend a lot of time outdoors or infrequently?
Location & Specs – Are you furnishing a deck, patio, garden or poolside area? Does your architecture or landscaping affect what you need? How big is your outdoor space and what kind of traffic flow do you require?
Environmental Factors – What's the climate like where you live? Is it rainy, humid or near the ocean? How hot and dry does it get? Is it windy or does it get really cold in the Winter?
Material Qualities – Which materials are best suited for this environment?
Maintenance & Care – Are you willing to put in a lot of effort to maintain your patio furniture?
Comfort Level – Do you prefer plush upholstered cushions, flexible slings or more rigid seating?
Quality Considerations – Are you looking for expensive high-end quality that lasts years or are you okay with replacing low-cost outdoor furniture every other season?
Personal Style – What design style suits your personality? Do you want your patio furniture to seamlessly blend with indoor decor or do you want a contrasting look and color palette outdoors?
Flexibility & Ease – Is your space small? Do you want the ability to rearrange outdoor tables and chairs for a variety of purposes?
Accessories & Accents – Do you need a patio umbrella or shade to block harmful UV rays? Would a fire pit provide needed warmth and ambiance? Is your outdoor space well-lit? What about rugs, pillows and other accents?
Protective Measures – Do you need protective covers or storage space to ensure your patio furniture stays safe in bad weather or during the Winter?
Buying outdoor furniture from an online retailer is distinctly different than purchasing it at your local store. There are a number of factors that you should be aware of when buying patio lounge and dining furniture from a website.
Color & Texture – Images on a website are backlit by your computer or smartphone screen, so the colors you see are often brighter than the items are in person. The quality and closeness of the photography may also restrict your ability to discern the texture of frames, fabrics and tabletops. You must accept that there may be slight variances in the look and feel of the items.
Comfort – Since online retailers typically don't have a physical location, it's difficult to determine how comfortable seating may be. You can get some idea by the dimensions and design specs, along with descriptions of the materials. However, you are rolling the dice a bit unless you have tested the particular chair or sofa in a showroom, someone else's home or at a commercial property.
Assembly – Some items may ship in pieces and require minor or major assembly. Make sure that web retailers provide adequate instructions and identify any tools needed.
Shipping Costs & Service – Large patio furniture sets usually ship via a freight carrier on pallets. This can be very expensive if you ordered dining tables with glass tops, steel framed sofas or outdoor umbrellas with heavy bases. Most online retailers offer free curbside delivery, so be aware that you are responsible for getting everything to your backyard or patio. Some sites provide white glove services that will place your items, perform light assembly and remove packaging for an additional fee.
Availability & Lead-time – Online-only retailers don't have physical locations with finished products, so orders are dropshipped from manufacturers' warehouses. Just because an item is shown on a website doesn't mean it is currently in stock. Backorders or customized orders may need to be produced in Asia, Indonesia or Europe before shipping to U.S. warehouses. This lead-time can vary by brand, product, customization and manufacturing country. Expect restocking and custom orders to take between four and fourteen weeks.
Return Policy – Manufacturers accept returns and replacements for defective items or orders damaged in transit. Many do not accept subjective returns (e.g. buyer remorse, slight variation in appearance, bigger than expected). If they do, there are always fees involved. Typically, you are on the hook for not only the cost to ship the return, but the initial shipping as well. Freight shipping is extremely expensive and can include residential delivery and liftgate fees on top of the simple shipping from point A to point B. A restocking fee is also usually imposed. Taken in total, these expenses can make up almost the entire cost of the order depending on the price point.
Customer Service & Reviews – Some online retailers provide great customers service while others simply want to process your order. Don't rush into placing an online order for expensive outdoor furnishings without checking out who you're buying from first. Read their About Us section and customer reviews. See if they're rated by the Better Business Bureau. More importantly, consider how they respond to your questions and requests for documentation and imagery. Are they prompt and complete in their replies, or do your email and voicemail messages disappear into the great void?
The lesson here is that you should take the time to do your homework before buying sight unseen from an online store. There is risk in investing in patio furniture without seeing and feeling it in person, but you usually get better prices than brick and mortar retailers and have more options in one virtual location.
The word "best" is subjective depending on your objective and whether you're buying outdoor furniture in person or ordering it from an online retailer.
Lowest Prices – If you're looking for a great deal from a brick and mortar outlet, your best bet is to look from August until October. These stores are trying clear out space for Fall inventory so they price patio collections to sell quickly. You won't be able to use anything until next year, but you can save a bunch. Many online stores may offer discounts at this time too. However, since out of stock items and custom orders often take from four to fourteen weeks, many websites have early Spring sales so customers can receive their outdoor furniture in time for the current Summer season.
Availability – If immediate gratification and risk avoidance is your thing, you should check out your local stores in March or April. That's when they'll likely start displaying their patio sets and you can get a sense of what they look like and how comfortable they are. Inventory levels start to grow at this time, so you don't have to wait. Many online retailers have quick ship programs with plenty of stock of certain items in a specific color and finish options. If they're in stock, you can usually get orders delivered within a couple of weeks. Like local stores, dropship warehouses are better stocked in the Spring than in the heat of Summer.
Variety – If you want a broad set of options or a specific look, the earlier you start looking the better. Physical stores have their largest array of styles and colors early in the Spring, so it's better to get a jump on things than risk having your favorite color gone or find that there are only five matching chairs for your outdoor dining table that seats eight. They may replenish stock, but probably not every SKU. Online stores usually offer more variety in styles, sizes, colors and accessories than their physical counterparts. But it often takes many weeks before you receive your customized patio set. So, you just need to determine when you want to be able to use your furniture and work backward to figure out when is the best time to order.
---
References