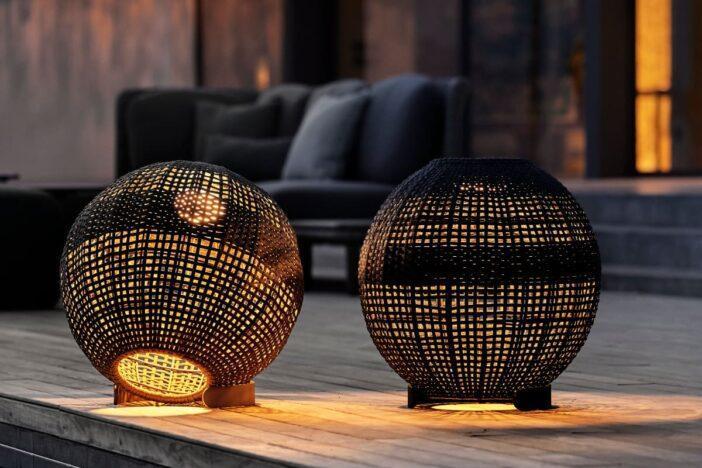 Around a fourth of us are night owls, but you can bet that many more of us enjoy time outside after the sun goes down.
Plus, wintertime cuts down on daylight hours, forcing us inside at earlier hours. This can be a shame when we want to revel in our outdoor areas, especially if it's pitch black or poorly lit.
It's silly, but you can easily solve this problem by adding a few outdoor lights. And as a bonus, it'll enhance your home's aesthetics, making it one of the most magical ones around.
Read on to discover several fantastic ways to brighten your outdoor spaces with outdoor lights!
Choose the Right Type of Light Bulbs
You have four main types of light bulbs to choose from: halogen, incandescent, compact fluorescent lamps (CFL), and light-emitting diodes (LED). You might already be familiar with some of these since they're used indoors.
However, not all light types are suitable for both indoor and outdoor use. This is especially true if you want to set a specific tone without leaving a massive carbon footprint.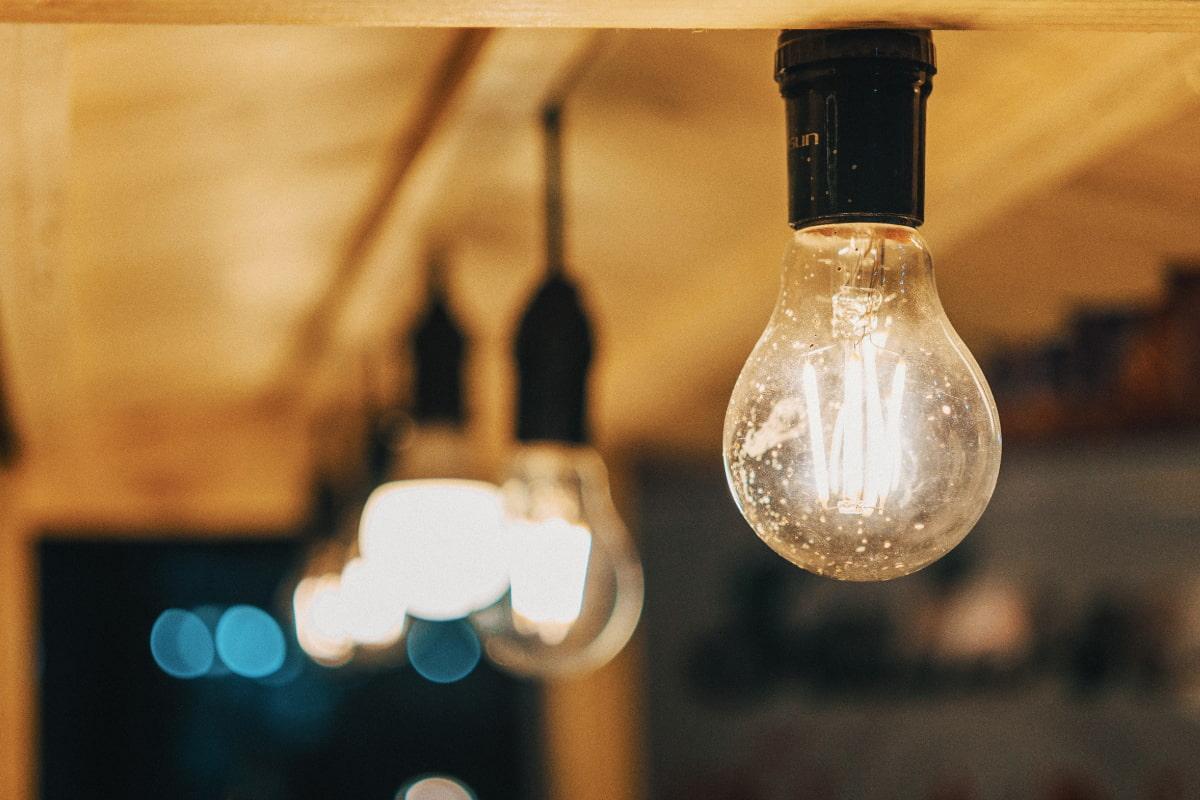 In general, LED lights are the best eco-friendly lighting. Not only are they energy-efficient, but they're also long-lasting, so you won't have to replace them often; you'll save a ton of cash. They come in various styles and colors too, so there's bound to be a few that suit your needs.
Do note that LED lights can sometimes be harsh, so consider purchasing dimmable lights or ones that are low intensity.
Understand the Different Types of Outdoor Lighting
Maybe you have a general concept of how you want a space to look, but can't find the words to really describe it. In that case, knowing the different types of lighting can help you convey ideas more effectively.
The three main types are ambient, task and accent lighting.
Ambient Lighting
Ambient lighting is used to create an overall atmosphere. This means you'll use a broad source of dim light to make the area seem more inviting.
The best places to use ambient lighting are across decks and patios. You'll get just enough light without burning your retinas.
Task Lighting
As the name suggests, this lighting type helps you with tasks, whether that's reading, painting, cooking, etc. Task lighting involves a focused beam of light. It'll prevent eye strain and allow you to stay outside longer.
It's also ideally used on decks and patios, especially where people linger and sit.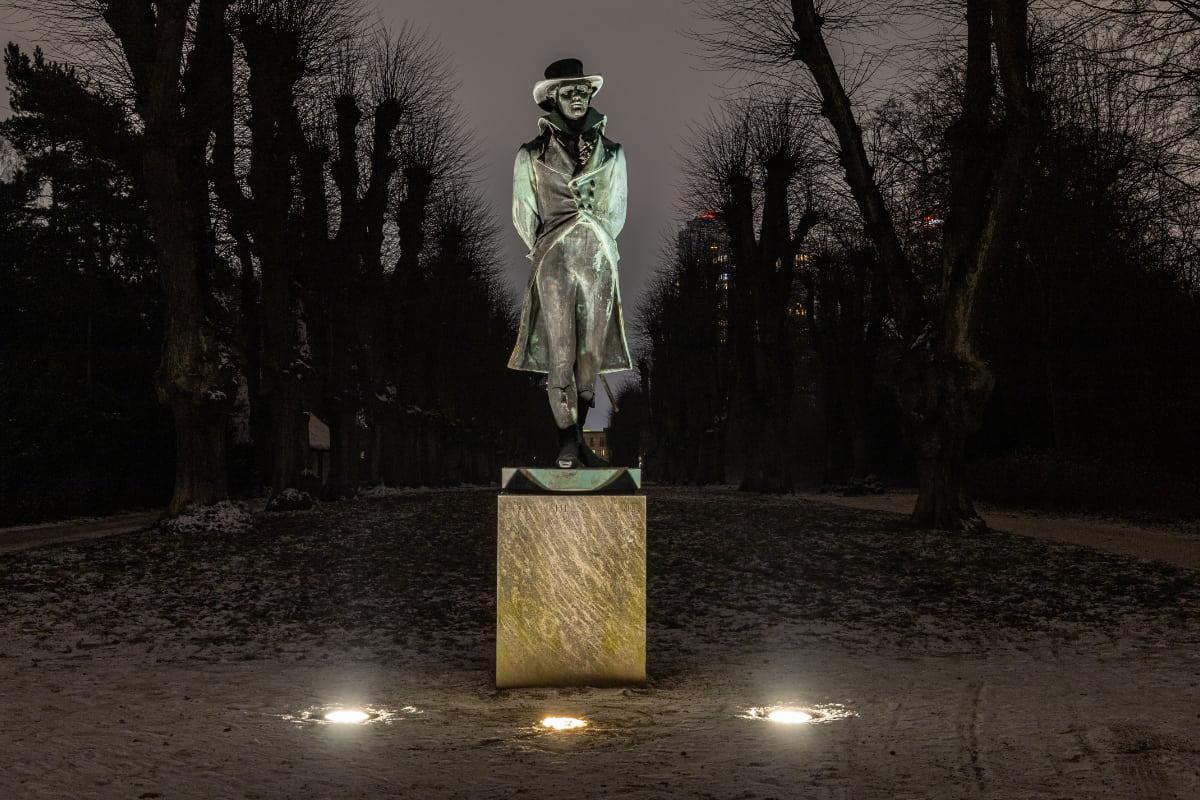 Accent Lighting
Accent lighting is similar to task lighting because it's a focused beam of light too. However, it has a different purpose.
Its general goal is to create a focal point and draw attention to certain features in outdoor areas, such as plants, artwork, or structures (like a gazebo or fountain). It adds visual interest and can instantly improve your property's aesthetic appeal.
Location – Where can outdoor lighting be placed?
You now know the main types of outdoor light bulbs and the three types of lighting. But they won't all work in every location.
Let's dive into each outdoor space in detail so you can get your lighting right.
Deck & Patio
The deck and patio are large areas and you'll spend most of your time here.
The obvious choice here is ambient lighting. You can achieve this by:
Running LED strips underneath deck railings and deck edges
Hanging string lights on the fence or from the pergola
Setting lamps on the floor or tables
Placing lanterns and candles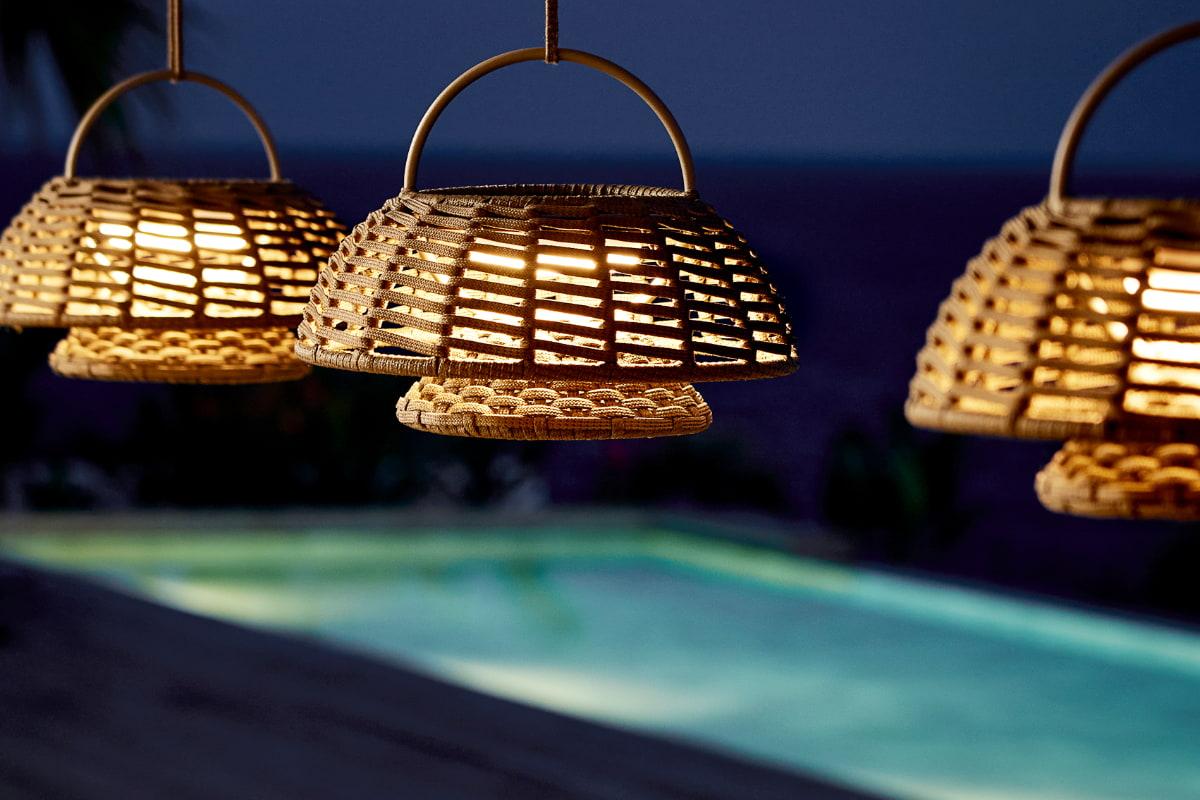 All of these options are cost-effective, plus you can easily DIY them. You won't need to hire a contractor to place these lights!
You can also utilize task lighting on your deck or patio. While you're curled up on the sofa, you'll want a strong nearby light to make book reading or crocheting easier. Or when you're grilling your dinner, you want to be able to tell if those patties are still raw.
Also, depending on where your dining set is and how dark the ambient lighting is, you may need to supplement with some task lighting here too. Hanging an elegant overhead chandelier is a good idea, as it mirrors how an indoor dining room would look.
You can even add a bit of accent lighting if you've got features you want to show off! Not to mention, it can make your yard safer if you've got bold step lights embedded in your deck stairs.
As you can see, there's lots of flexibility regarding deck and patio lighting!
Garden
To illuminate a dark backyard, use ambient lighting. That way, when you're spending time on the deck or patio, you won't gaze out to a scary void. It'll also give your outdoor space more depth.
Solar lights are an excellent choice for the garden. They'll charge up on their own, and you can place them wherever you want in the yard. Some have simple designs, while others look like gorgeous lanterns; either way, they'll provide ambient lighting throughout your garden.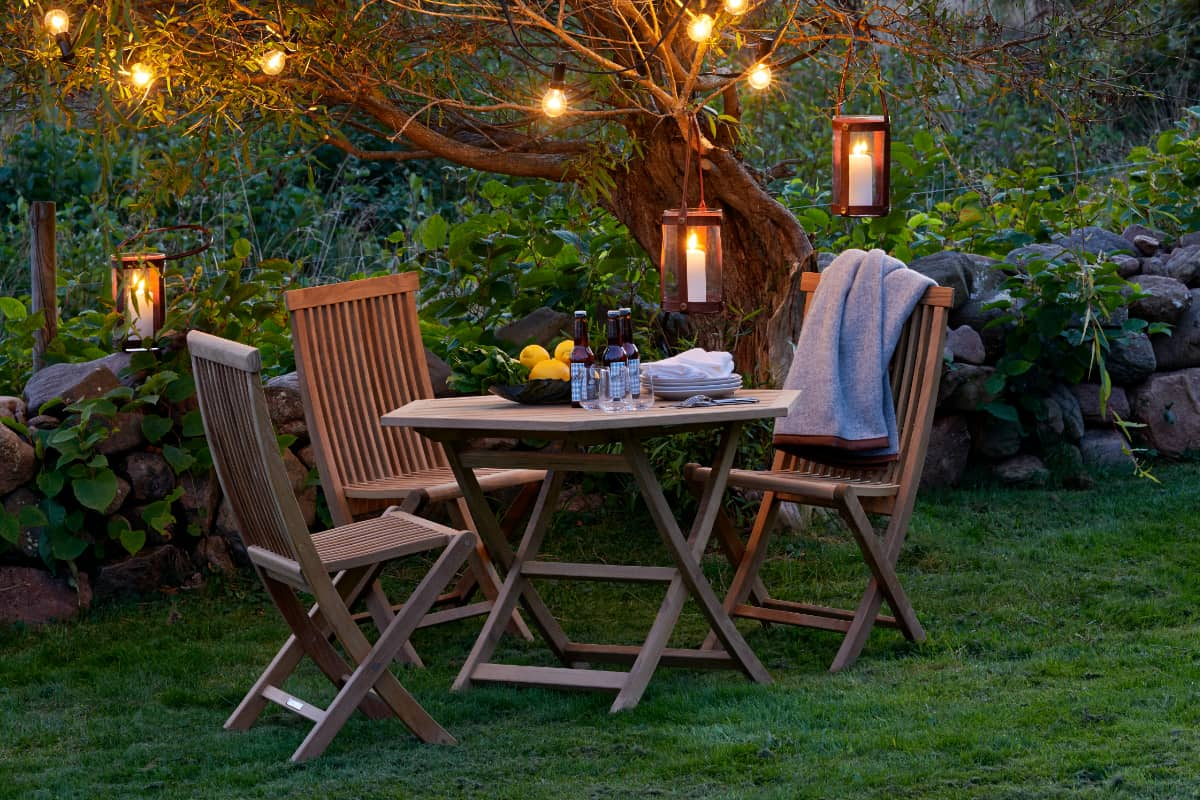 In addition, you can hang string lights from your trees, creating an enchanted appearance. They can double as icicles in the winter too! These can add a soft spotlight on your food too, if you have a dining set under a giant tree.
If you've got a small vegetable garden, lush flower bed, pretty water feature, or large magnificent tree, then don't be afraid to highlight these with accent lighting. You can use spotlights, as well as garden or bollard lights, to create some depth and dimension in the yard.
Pool & Hot Tub
For those who love to get a few laps in after work, you'll need good lighting in your pool. Naturally, accent lighting works best, as it's bright and will light up all potential obstacles.
To soothe your aching muscles afterward, you'll probably jump into the hot tub. You should still use accent lighting but in a lower intensity and warmer color. That way, you'll feel peace and tranquility.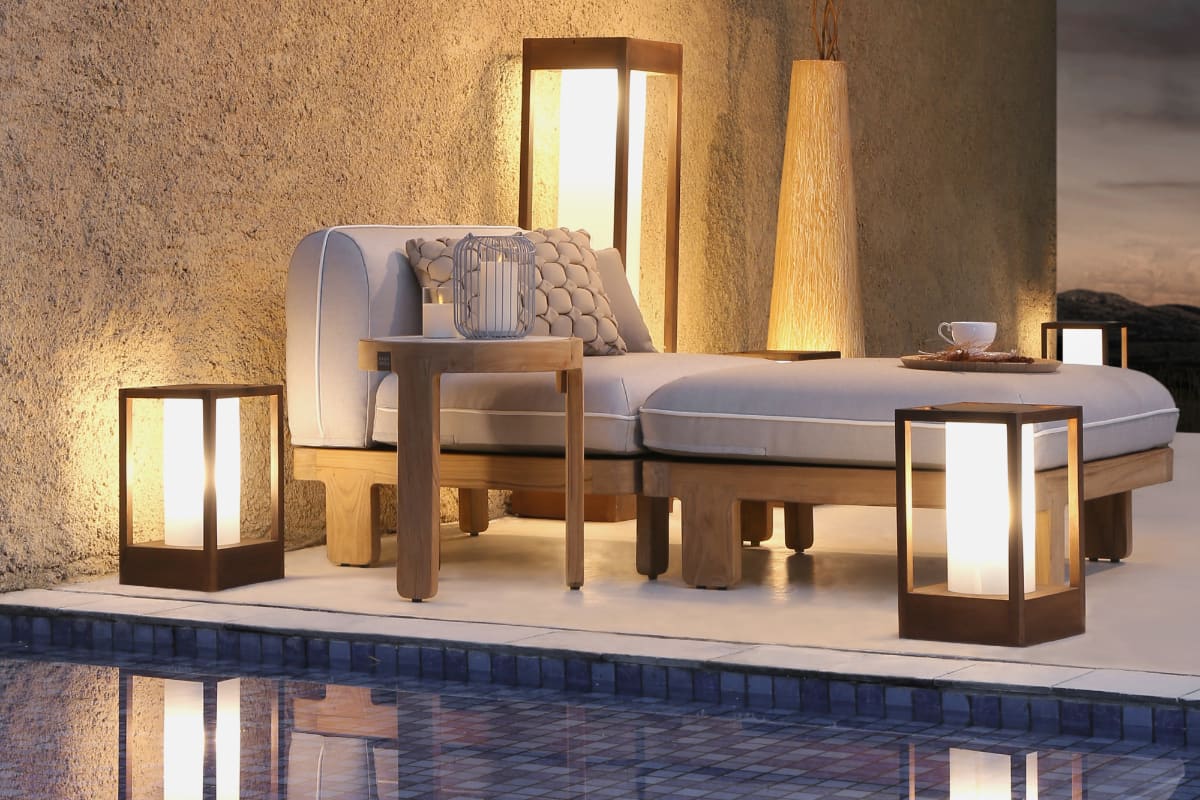 If you don't feel like using your pool after dark but still want to make it a point of interest, you can put in floating LED spheres. These come in all shapes, sizes, colors, and light patterns; they'll provide relaxing mood lighting without things ever getting boring! Of course, ideally, your pool has internal lighting built in to give it an alluring blue or green glow in the dark of the night.
Enjoy relaxing and reading on your sunlounger long after the sun's gone? Then adding task lighting can enable you to stay out for as long as you'd like.
Paths & Walkways
It's vital that your pathways and sidewalks are well-lit, especially in pitch-black areas. Every year, 8.6 million people are injured by slips, trips, and falls, and most are preventable situations too.
Don't let your guests fall over on your watch! You won't have to worry about safety lighting being ugly either, as there are strategic ways to go about it.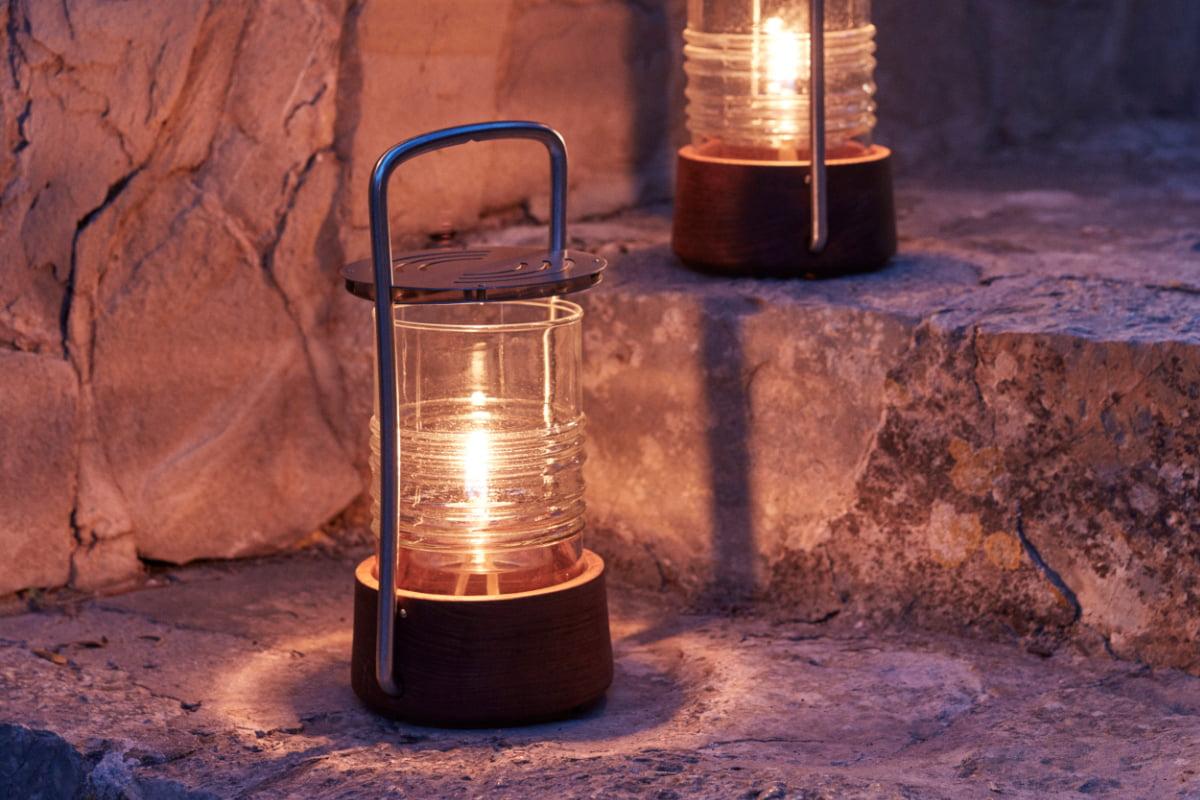 All the lighting types we've listed in the garden section will carry over for pathways and walkways too. But to make things even safer, you can use in-ground lights too.
Also known as well lights, these are the ground version of recessed lights. You can illuminate these paths without anything sticking out to trip over.
To get really creative, get the land version of the pool LED spheres. Line the pathways or walkways for a dramatic yet fashionable flair.
Front of the House
Many of these ideas will translate here, especially if you have a large and interesting front yard.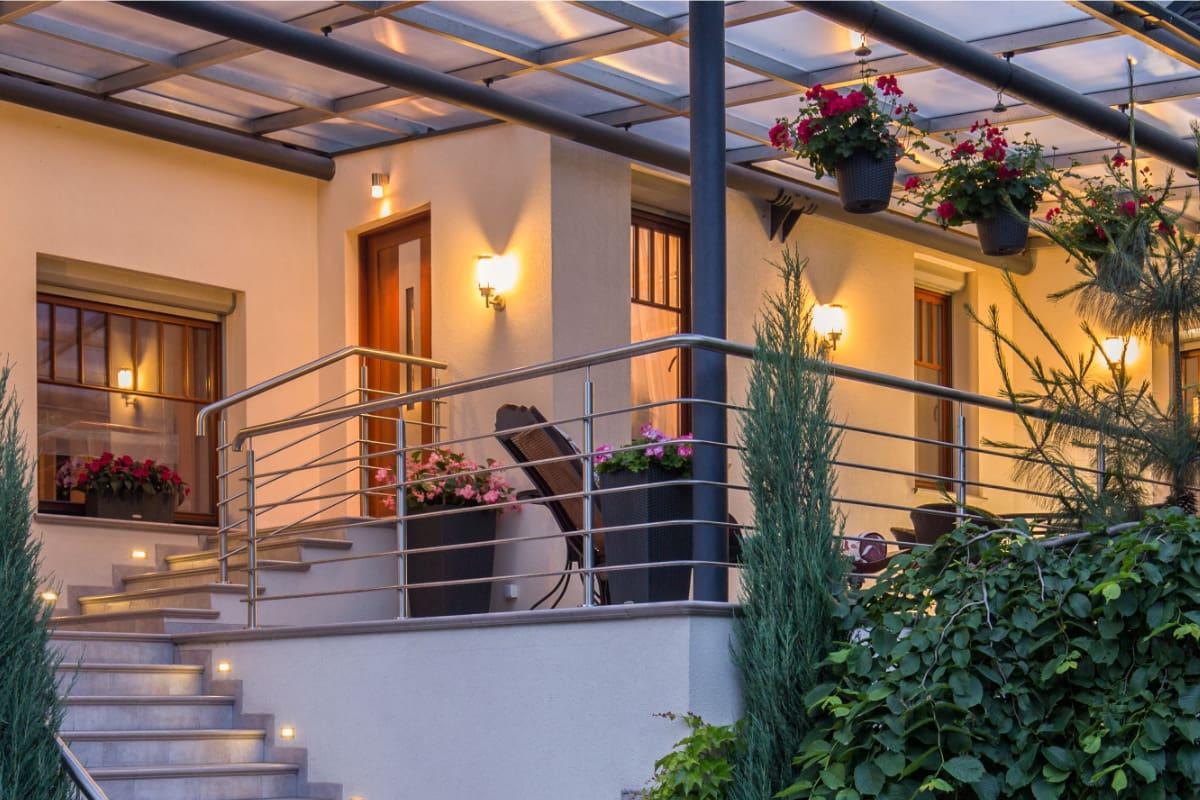 However, one key thing you'll want to add is floodlights. When rigged to motion sensors, these can benefit you by providing guests extra light when getting out of their cars after parking on the driveway. They can also provide extra security by scaring away burglars trying to sneak around in the cover of darkness.
Occasions – Set the mood for specific events
You should take the above lighting suggestions as general guidelines. You can (and should!) switch up your outdoor lights based on the occasion. That way, you can keep things interesting!
Below are some considerations to keep in mind.
Everyday Activities
For everyday activities, you'll want to stick with plain lighting that won't get irritating over time, especially for your neighbors. Generally, all the above suggestions will work, especially in moderate intensities and neutral colors (such as white).
You can also stray from neutral colors so long as you match your home's exterior. Whatever you choose, ensure there are no harsh or bright lights. You can still adequately brighten up dark spots without flooding it with blinding lights.
If you can't resist out-of-the-norm colors, then at least save them for special occasions. You don't want their appeal to wear off, of course!
Parties
Parties are festive events, so don't hold back. Feel free to go nuts with lights everywhere, in higher intensities and wilder colors. Just don't go over 4 Watts, as it'll be unbearably bright.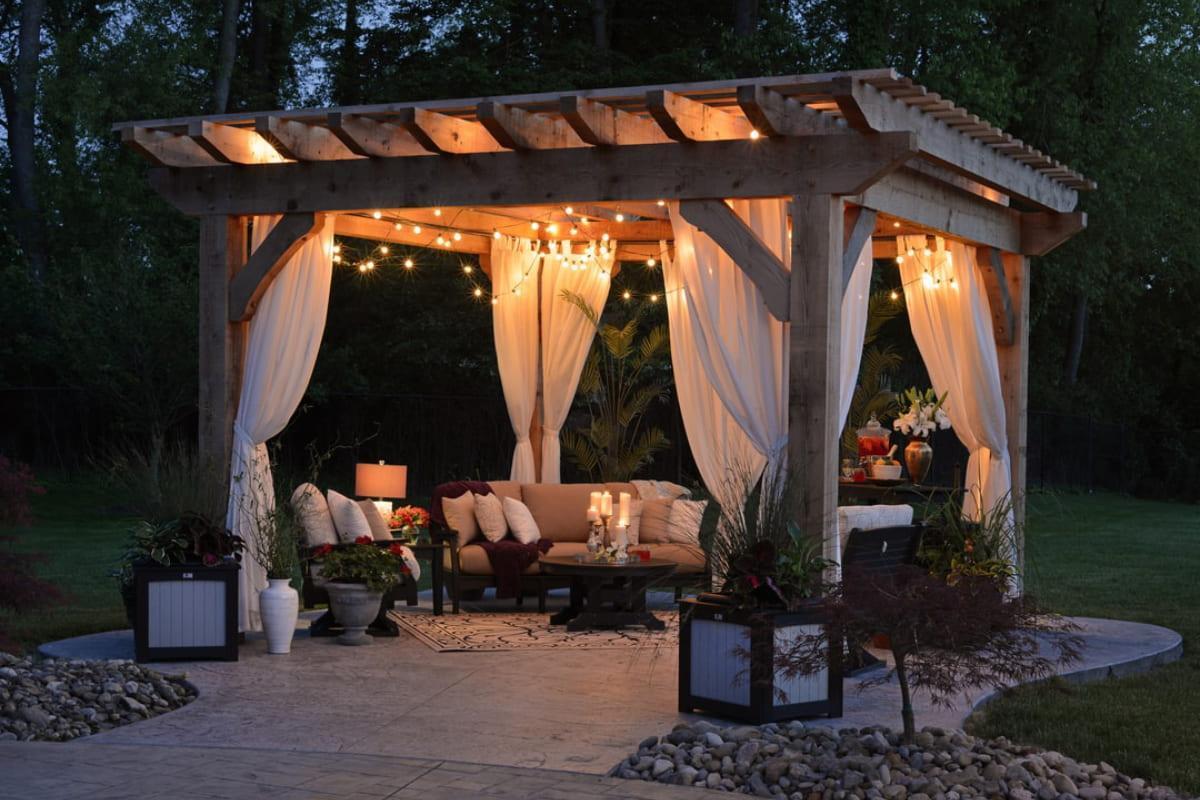 It can also be beneficial to get dimmable bulbs. That way, you can adjust the light intensity at will for things like announcements, dances, breaks, etc.
If you're currently using string lights, then exchange them with festoon ones. These have bigger bulbs that look more striking, which suits the mood for rambunctious times.
Romantic Occasions
Romantic occasions always call for soft ambient lights, no matter if it's your first date or your 50th wedding anniversary.
Dust off your lanterns and candles, then scatter them throughout your yard. You can even buy solar windchimes with heart charms to hang on your deck or patio.
Swap out plain light bulbs for ones colored red or pink to set a romantic mood.
Holidays
If you're super creative, then the holidays are your time to shine! This is your chance to go wild shopping for outrageous lighting options you'd normally never use.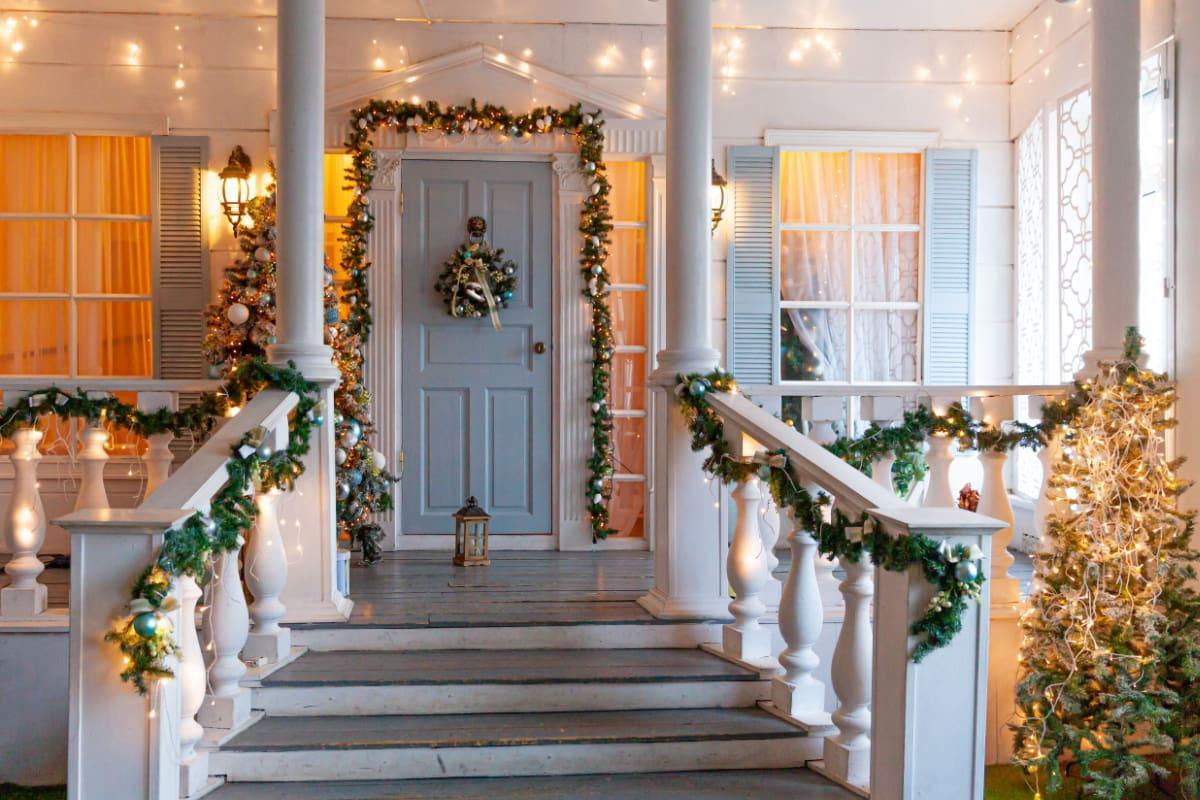 For instance, you can use garishly green lighting along your front walkway to lead to gold spotlights highlighting your door on St. Patrick's Day. Or you can play with different lights and the resulting shadows to set up a spooky house on Halloween.
The beauty of holiday lighting is it can all be DIYed. Plus, the products are relatively cheap, so you don't have to go bankrupt while making your property festive.
Avoid Blue-Toned Lighting
As a last piece of advice, we suggest staying away from blue-toned lights, no matter the occasion.
You might've noticed that your devices have a feature to reduce eye strain, and when you turn it on, the screens turn an orangish hue. This is because normally, the screens are blueish, which causes eye strain.
Naturally, if you're spending lots of time outside, you don't want to use blue lights since your eyes will water and your head will hurt in no time. Opt for warm tones like yellow and orange to keep things comfortable.
Of course, there are always exceptions. Dark blues can actually be soothing and won't sting your eyes, so you can use them sparingly. For example, you can use dark blue lighting on the part of your patio where you watch TV.
Transform Your Home With Outdoor Lights
With the right outdoor lights, you can fully utilize and showcase all your home's wonderful features. Between ambient, task, and accent lighting, you can create a unique look that'll have your visitors complimenting you repeatedly.
Don't forget to switch things up either! While you can keep your configuration 90% of the time for everyday activities, you can always swap out colors, intensities, or even types of light to commemorate special occasions.
To further upgrade your outdoor space, shop our patio furniture now.