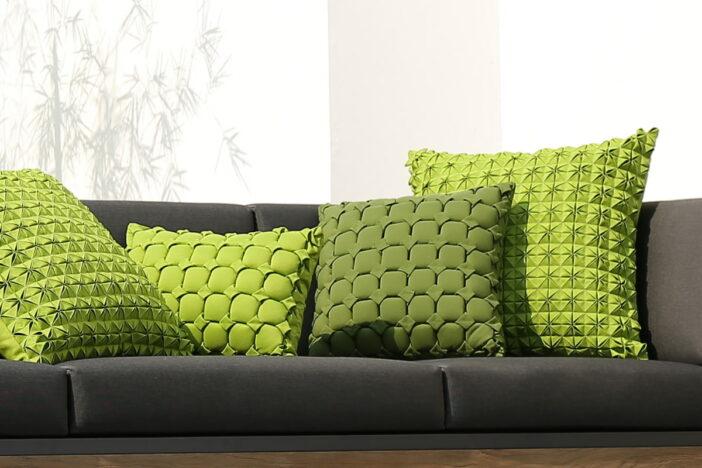 Around 50% of the average American's life is spent doing sedentary activities and truth be told, this isn't good for your health.
We can't spend our lives hovering around though, and sitting comfortably does have its benefits. Not only can it rest your weary feet, but it can also help you relax, unwind and find some peace.
Now that the weather's better, you don't have to be cooped up either. With the right outdoor pillows and cushions, you can spend hours basking in the glorious sun.
Keep reading for an in-depth guide to these patio accessories!
Types of Cushions & Pillows for Outside
First, you'll need to know which types are available. That way, you can achieve the effects you want, highlight your outdoor patio features and feel right at home too.
Seat & Back Cushions – Padding for chairs & benches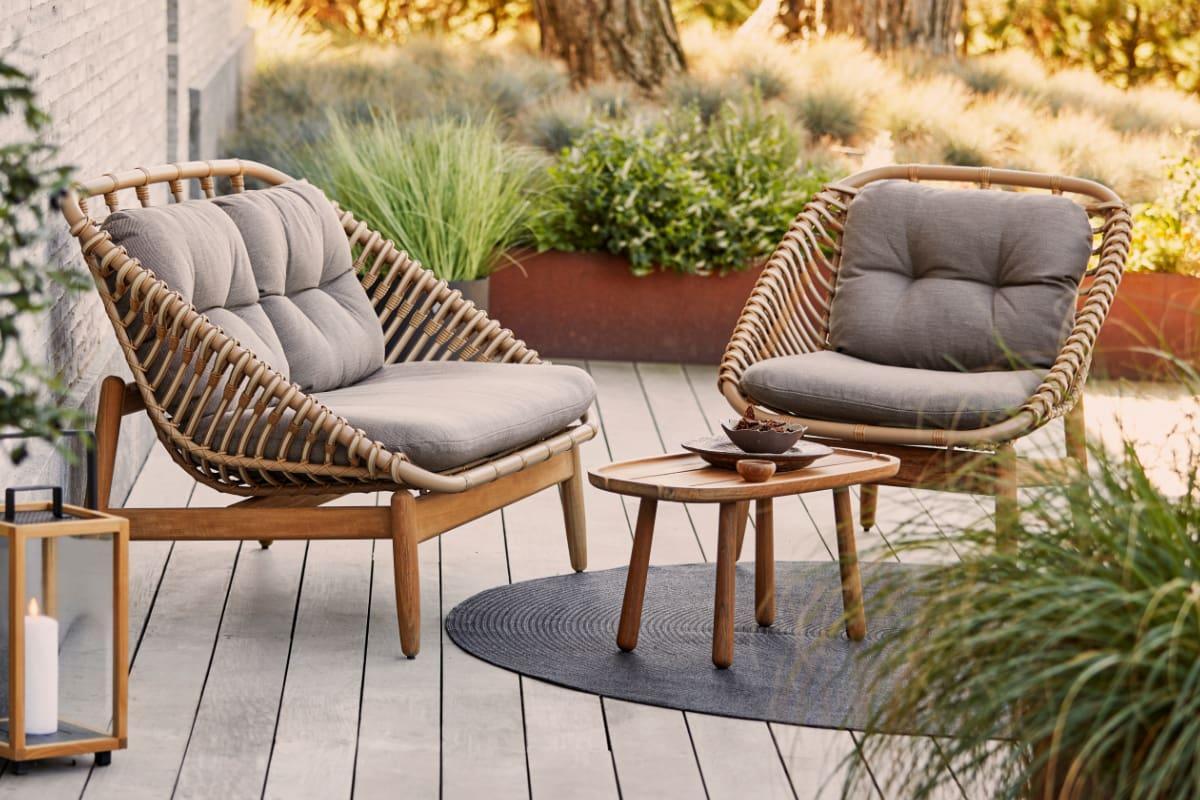 Outdoor seat cushions can go on both chairs and benches and their purpose is to give you both comfort and support.
These can be made of foam, polyester, or natural fibers, such as cotton and wool (we'll discuss the pros and cons of each type of material later). You can find them in various sizes and shapes, as well as thicknesses.
Back cushions are very similar to seat cushions, but their specific purpose is to provide comfort and support to your back. This is achieved through ties and straps that go on chairs or benches.
These patio furniture cushions are also available in sizes to fit your outdoor benches. If you can't spend longer than five minutes on yours due to its hard surface, then you'll find a world of difference by adding a soft cushion on top.
Floor Cushions – Casual patio & backyard seating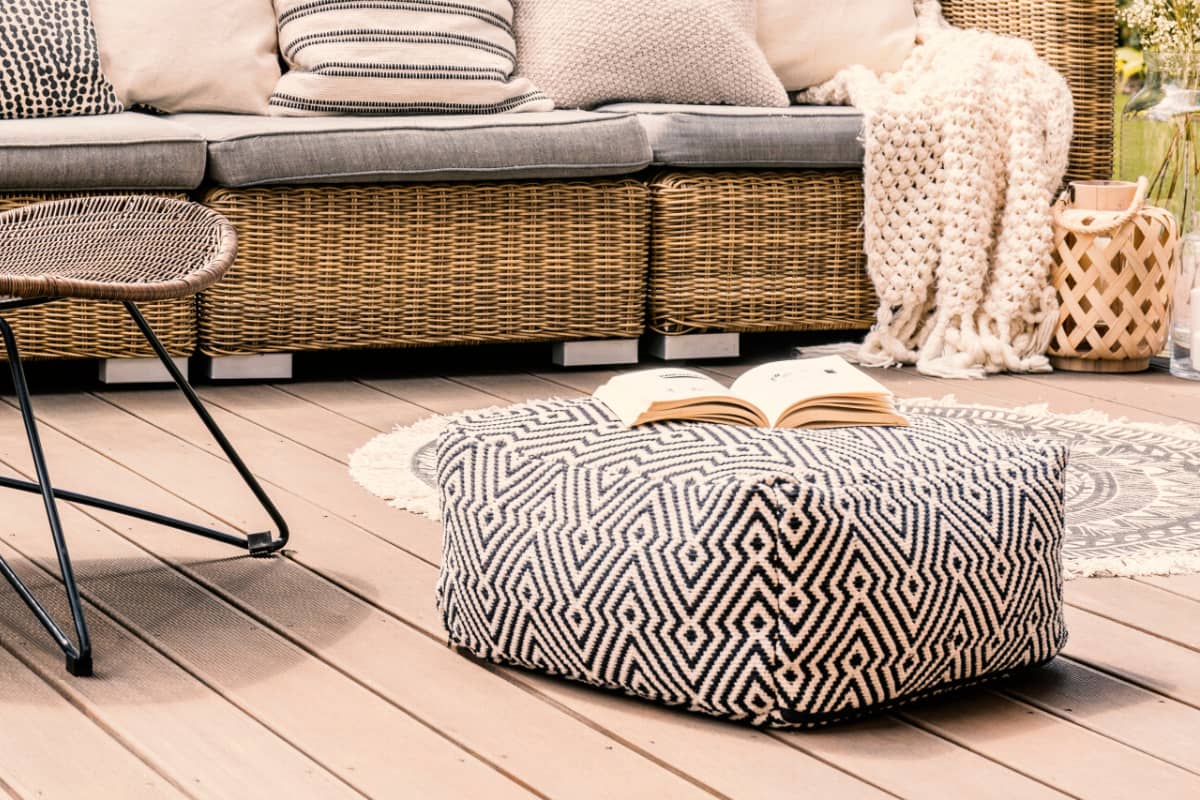 Prefer to have impromptu gatherings on the floor? Then you'll need floor cushions.
These typically have large designs so you can sit easily without feeling constrained. And because they're placed on hard ground surfaces, floor cushions are usually fluffier and thicker than other outdoor cushions.
Outdoor Throw Pillows (or Accent Pillows)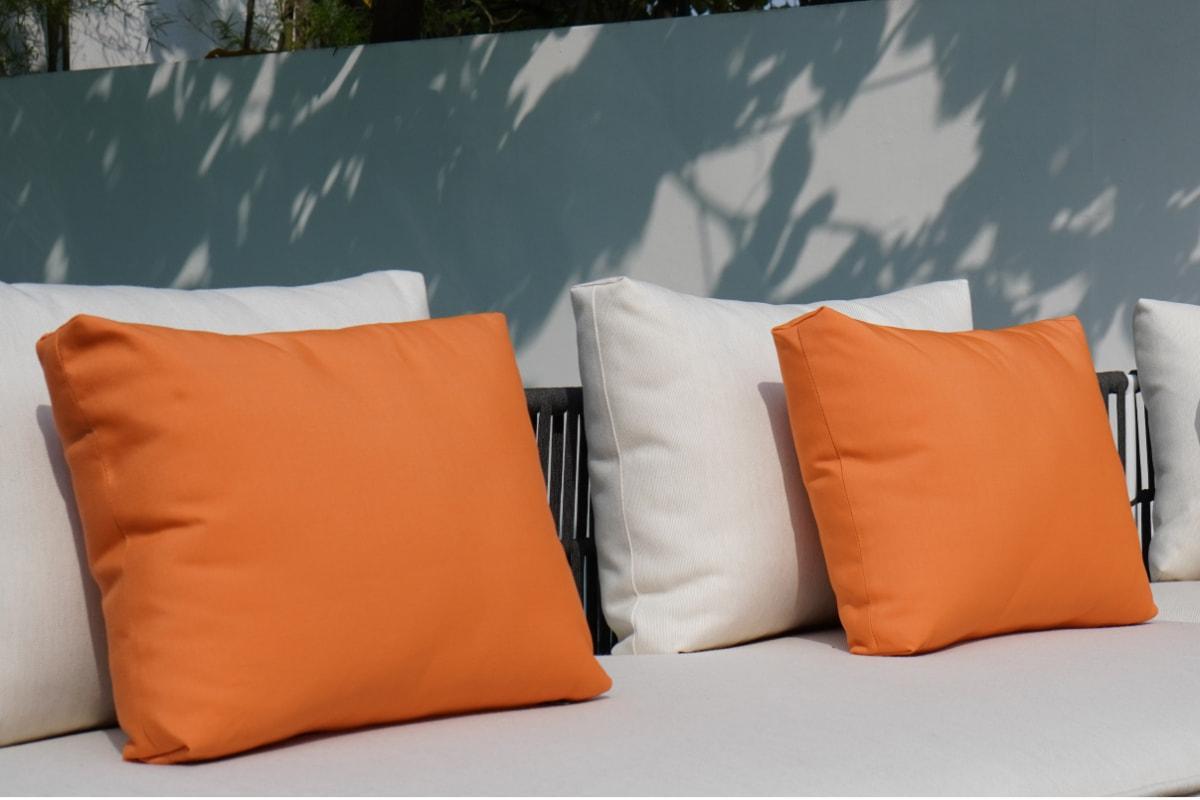 Throw pillows are decorative accessories that help bring life to your outdoor setting's design. While some possibly add comfort, that's not their main purpose.
This stylish patio decor item comes in a variety of materials, sizes and shapes. However, their main draw is usually their color and texture.
Patio Pillow & Outdoor Cushion Cover Fabrics
The fabric is what encases the pillows and cushions, so not only should they feel nice, but they should also be durable. If you don't want to go through the hassle of bringing them in and out every time you hang out on the patio, then the fabric should be weatherproof too.
Here are some popular choices.
Polyester Covers
Polyester is the most commonly used fabric, as it fits all the criteria we've just listed. In addition, it's lightweight, easy to clean (just use a damp cloth and mild soap) and affordable.
However, it's not great in hot and humid weather, as it's less breathable and can suffer from UV damage and create static cling. And if you don't clean it properly, it can retain odors. You should be aware that over time, polyester's prone to pilling too.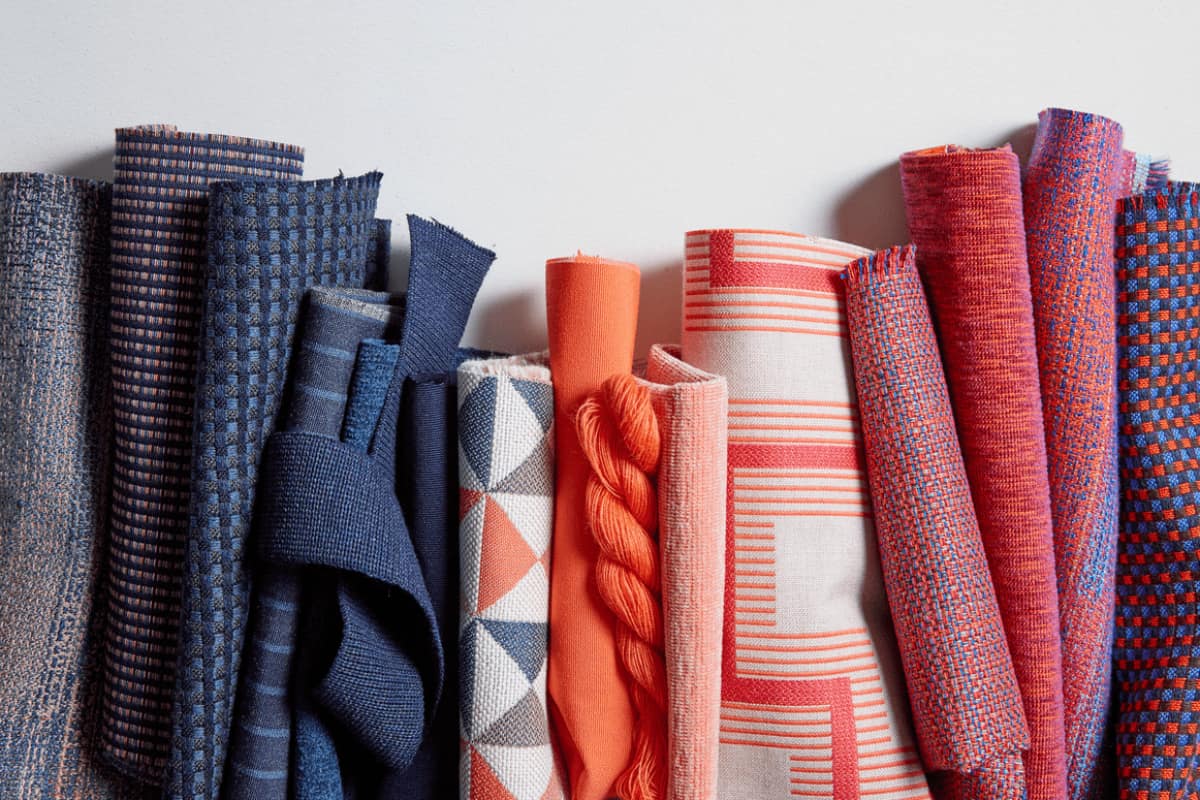 Sunbrella Cushions
Sunbrella fabric is made of acrylic fibers and is quite similar to polyester. But it's not prone to pilling and is UV-resistant.
The catch is that Sunbrella pillows are significantly more expensive than most other materials. And while it's easy to clean with water and mild soap, you'll need special/professional cleaning services if you stain your pillows and cushions.
Olefin Pillows
Olefin is yet another synthetic fabric, but is a byproduct of petroleum. It combines all the pros of polyester and Sunbrella, meaning it's weather-resistant, durable, lightweight, low-maintenance and affordable.
While it's UV-resistant though, olefin may still fade, especially in strong sunlight. It's stiffer too and has limited design options.
Canvas Cushion Covers
If you want a more natural option, then canvas is a solid choice. It's heavy-duty, woven, made of cotton, polyester or both materials.
Canvas is durable, water-resistant, and easy to clean. Plus, it's breathable, so it's ideal for hot and humid environments.
However, it's very prone to fading and stains can ruin a pillow or cushion instantly. In addition, it's a heavier and stiffer material, which won't be as pleasant.
Patio pillow & cushion cover fabrics – Pros & Cons
Materials
Pros
Cons
Polyester
Lightweight
Easy-to-clean
Inexpensive
Breathability
Fading
Static Cling
Retains Odors
Pilling
Sunbrella
Durable
Weather-resistant
Fade-resistant
Easy-to-clean
Doesn't pill
Expensive
Olefin
Durable
Weather-resistant
Easy-to-clean
Doesn't pill
Inexpensive
Less fade-resistant
Stiff
Less eco-friendly
Canvas
Durable
Weather-resistant
Easy-to-clean
Breathable
Fades
Heavy
Stiff
Pillow and Cushion Fillings & Inserts
What goes on the inside of your outdoor pillow and cushions will make a huge difference. Check out your options and each one's strengths and weaknesses.
Polyester Fill
This is perhaps the most commonly used filling material since it's affordable and relatively soft.
Despite its softness, polyester doesn't offer much comfort. So it's best used for decorative items, such as throw pillows.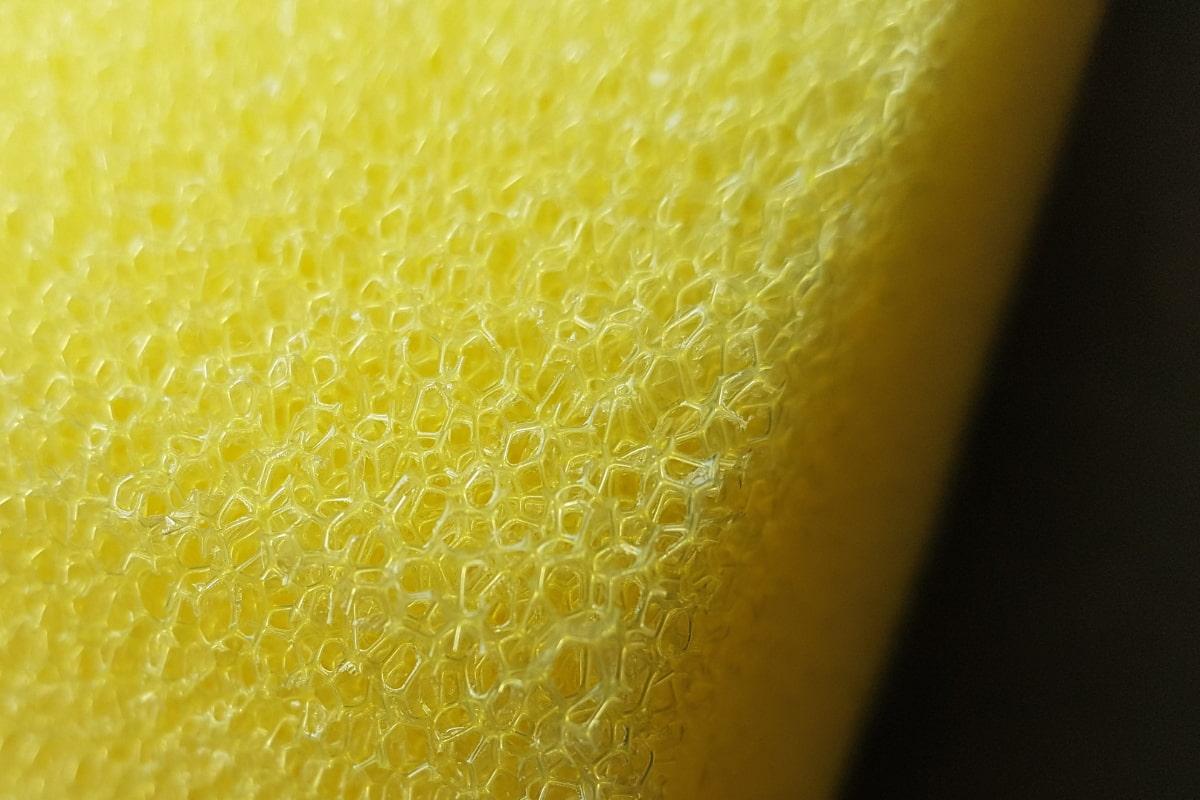 Foam Inserts
The two main types of foams used are polyurethane and memory foam.
Polyurethane is lightweight and affordable. It provides great support too! However, it's not as durable and will sag and compress over time.
Memory foam is the better option, although it's definitely more expensive. It conforms to the shape of your body, giving customized support and cushioning so you'll feel great, even when you sit for hours. It's heavy though, so it's best kept in one place.
Cotton Fills
Cotton is super soft, breathable and provides excellent comfort. Not to mention, it's not expensive either!
But you'll have to take extra care if you use cotton filling. It's not durable or water-resistant, so it's only ideal for areas that get little to no rain and have low humidity levels. Otherwise, you'll have to bring your pieces in and out with each use.
Outdoor cushion & pillow fills & inserts – Pros & Cons
Materials
Pros
Cons
Polyester
Soft
Inexpensive
Uncomfortable
Polyurethane Foam
Lightweight
Inexpensive
Supportive
Not durable
Doesn't hold shape
Memory Foam
Ergonomic support
Comfortable
Expensive
Heavy
Cotton
Soft
Breathable
Comfortable
Inexpensive
Not durable
Not water-resistant
Choose Beautiful and Durable Outdoor Pillows and Cushions
When you have the right outdoor pillows and cushions, you'll feel like you're sitting on fluffy clouds. And if you pick the right materials and designs, you'll have durable pieces that you won't have to replace often.
So spend a little time weighing your options and purchasing a wide variety of pillows and cushions. It certainly wouldn't hurt and as a result, you can create a wonderful aesthetic for your yard.
If you'd like to continue designing a patio that looks fantastic, then browse our selection of accessories now.