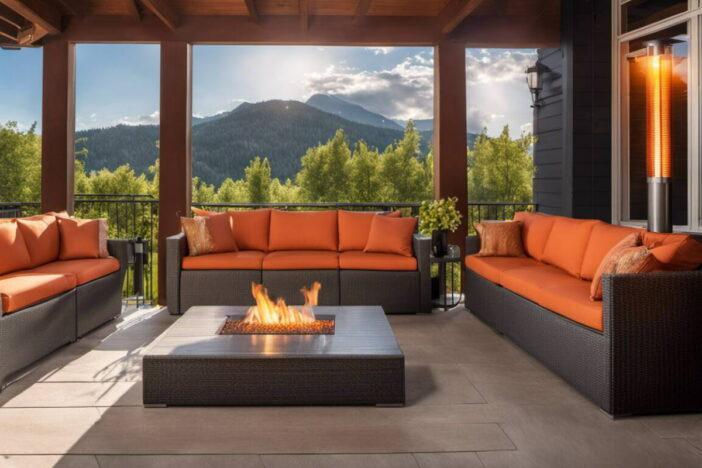 As daylight dwindles and temperatures descend, the warmth of a patio heater extends our outdoor enjoyment well into the frosty seasons. But which heating methodology is supreme: the ubiquitous glow of radiant heat or the air-warming prowess of convection? Is there a reigning champion when it comes to thorough, efficient warmth – a Muhammad Ali of patio heating, if you may? This comprehensive comparison between radiant and convection heat for patio heaters will strip down all the scorching debates to the bone. Prepare yourself, it's about to get heated!
Quick Summary
Radiant heat warms objects and surfaces directly without heating the air in between, while convection heat warms the air. Radiant heat transfers heat more efficiently than convective heat due to Boltzmann's law. On the other hand, convection heat requires three inefficient steps: warming up the air, unforced convection of heat upwards and delivering the heat to something. Radiant heat only requires direct heating of objects leading to better heat retention and less infiltration loss.
In general, radiant heaters are a better option for outdoor spaces since they can warm up people and objects around them quickly without wasting energy on heating the air around them. However, the choice between radiant or convection heaters ultimately depends on specific needs, placement considerations and budget constraints.
Mechanics of Radiant & Convection Heat
Before diving into the specifics of radiant and convection heating for patio heaters, it's important to understand the mechanics behind these two heating methods. Both radiant and convection heat play a role in providing warmth, but they differ in how they transfer heat.
Radiant heat warms objects and surfaces directly without heating the air in between, while convection heat warms the air. This distinction is key, as it influences how efficiently each method transfers heat to the surrounding environment.
Now, let's take a closer look at how radiant heating works and its unique advantages for patio heaters.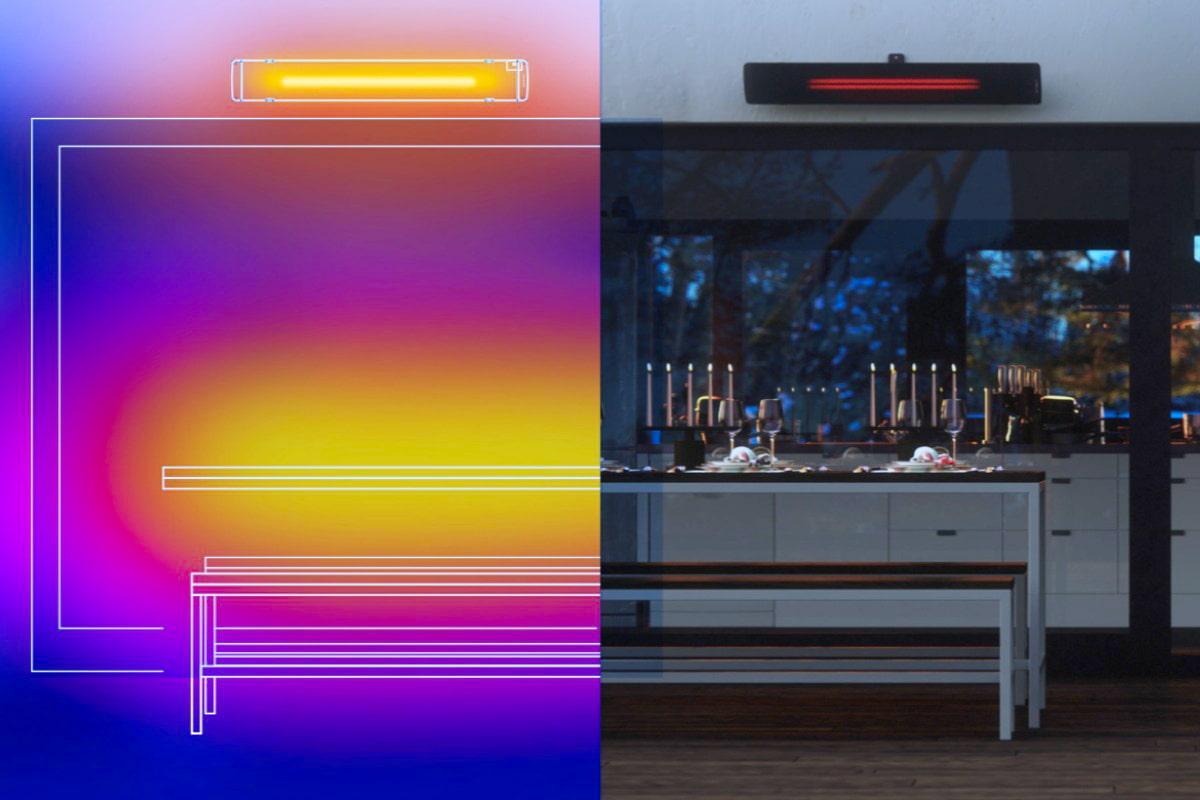 How Radiant Heating Works
Radiant heating relies on electromagnetic waves to transfer thermal energy from a warm object to cooler surroundings. In the case of patio heaters, an electric or gas-powered heating elements emits infrared radiation that travels through space and is absorbed by nearby objects such as people, furniture or even the ground. These objects then re-emit the absorbed heat, providing a comfortable and steady source of warmth.
Imagine sitting on your patio during a cool evening. As you turn on your radiant heater, it starts emitting infrared radiation. The waves travel through the air and directly warm your body, creating a cozy sensation akin to basking in the rays of the sun. Unlike conventional convection heaters, radiant heaters provide immediate comfort by delivering heat directly onto you.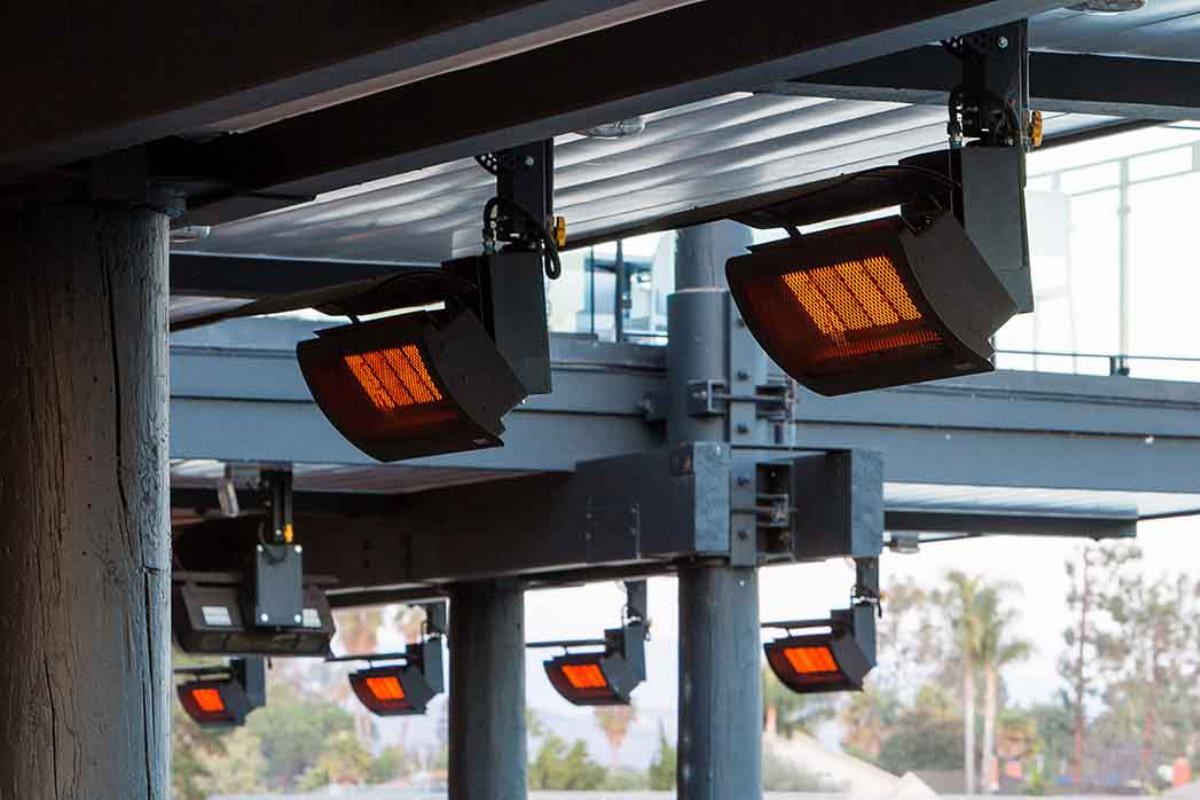 The efficiency of radiant infrared heating stems from its ability to transfer heat more efficiently than convection heat due to Boltzmann's law. Radiant heat only requires direct heating of objects, leading to better heat retention and less infiltration loss. This means that radiant heaters can provide the desired warmth while consuming less energy compared to convection heaters. For example, electric radiant heaters from Heatscope utilize the medium wave IR range to convert between 90-94% of the energy directly into ambient heat.
How Convection Heating Works
Convection heating is a popular method used in various heating systems, including patio heaters. Essentially, convection heat relies on the movement of warm air to provide warmth in an outdoor space. Products that utilize convection heat usually feature a burner or heating element that warms up the surrounding air. As this warm air rises, it creates a convective current, circulating heat throughout the area. However, the cooling air falls, which creates a warmth disparity that can leave feet cold beneath a table while hands and faces remain comfortably warm.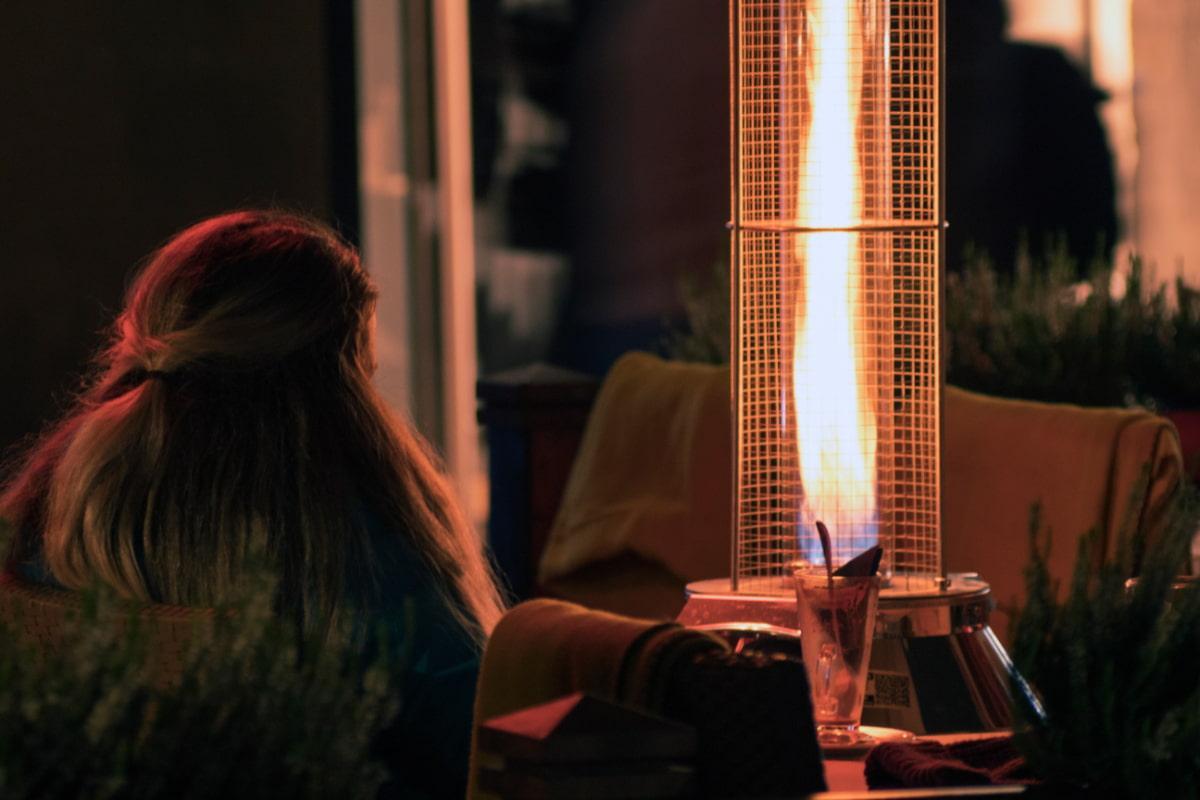 Picture a traditional patio heater with a flame at the center and a cylindrical glass tube surrounding it. The flame heats the air inside the cylinder and as this hot air rises, it is dispersed outward, warming up the surrounding space. This process continues as long as the burner or heating element remains active. Indoor space heaters also use convection heat transfer but in a more obvious way with integrated fans that blow warm air around a room. Mushroom or tower outdoor heaters rely on drafts and gentle winds to circulate the warmth, whether they're place around your family house, outside your business or in front of your sidewalk cafe.
Convection heating offers some advantages in certain situations but also has limitations when compared to radiant heat.
Comparing Radiant and Convection Models
When it comes to choosing a patio heater, it's important to understand the operational and performance differences between radiant and convection options. Two of the relevant barometers of performance – efficiency and effectiveness can be confusing. Efficiency refers to how well a heater converts energy into heat output, while effectiveness refers to how well that heat is distributed and perceived by individuals in the space.
Efficiency – Radiant heat transfers heat more efficiently than convection heat, which requires three inefficient steps: warming up the air, unforced convection of heat upwards and delivering the heat to something. Radiant heat only requires direct heating of objects.

Effectiveness – The perceived temperature depends on both the air temperature and radiation. Infrared radiant heaters provide direct heat, targeting specific areas or individuals in its path. In contrast, convection heaters distribute heat more evenly across a larger area.

Control – One significant advantage of radiant heat is its ability to provide precise control over where the heat is directed. With adjustable settings and directional features found in many radiant patio heaters, you can focus the warmth exactly where it's needed, maximizing comfort while minimizing energy waste.

Speed – Radiant patio heaters tend to provide heat instantly when turned on, without requiring any warm-up time. Convection heaters, however, are slow and may take a few minutes to start warming up the surrounding air.

Positioning – Due to the usual presence of a flame, most convection patio heaters are relegated to the floor or tabletop. Conversely, infrared radiant heaters have installation and location flexibility. There are freestanding types like the Bromic Eclipse Smart-Heat Electric Portable Patio Heater, as well as units that can be mounted on poles, walls or the ceiling.

Heat Retention Radiant heat excels at retaining warmth since it heats objects and surfaces directly instead of relying on circulated warmed air to maintain the desired temperature. This characteristic is particularly beneficial in closed or outdoor settings or where convection heat loss can easily occur in strong drafts or winds.
Advantages of Radiant Patio Heaters
Energy-efficient heating
Direct targeted heat
Fast heat-up
Warmth retained in small spaces
Considerations for Convection Heat in Patio Heaters
While radiant heat has its advantages for patio heaters, there are still situations where convection heaters may be preferred or necessary. It's essential to consider these factors when deciding on the type of patio heater for your outdoor space.
One consideration is the layout of your patio or outdoor area. Convection heaters primarily heat the air and may feel colder until the air is warmed up. They also move air around more, which can create drafts. In certain patio setups where there are no obstructions or shelter from wind, convection heaters might offer better coverage and distribute heat more evenly across the space.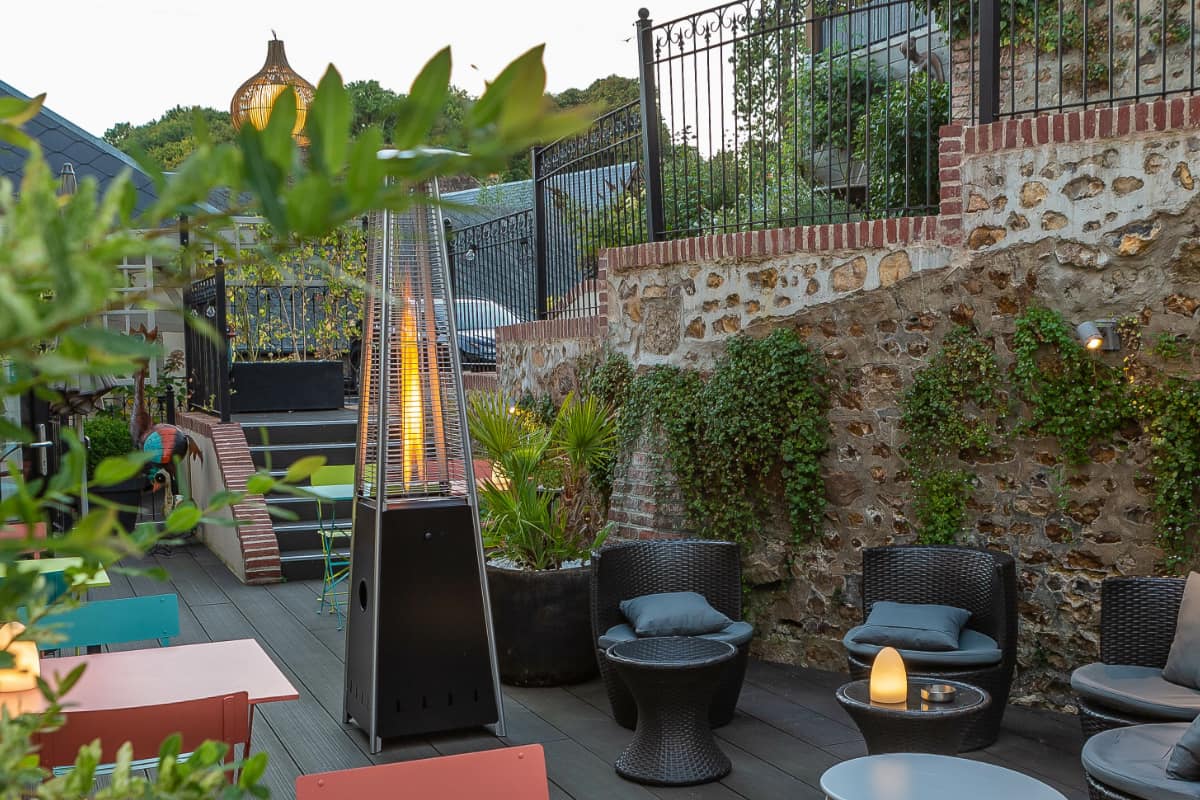 For instance, if you have an open patio with a large sitting area and frequent airflow, convection heaters may help ensure that the warm air is constantly circulated throughout the space, keeping it comfortable for your guests. Although, much of the heat may dissipate as it rises if the area is uncovered.
Another consideration is personal preference. Some individuals may prefer the feeling of warmth from radiant heat directly on their bodies, while others might find comfort in the warmth of the surrounding air provided by convection heaters. It ultimately depends on how you and your guests perceive and enjoy heat. Or, if you have small children, you may not be a fan of flames or heaters where heat conduction could burn curious hands.
Finally, if you are on a tight budget, convection heaters typically cost less and are easier to install – saving additional money in the short run. However, they may need to be replaced more often than radiant heaters due to material heat stress over time.
Radiant & Convection Heating by the Numbers
Radiant heat is typically more energy efficient than convection heat, with up to 90% of the energy used being converted into heat versus 60 percent.
Radiant heat is usually more comfortable than convection heat, with up to 70% of people preferring it over convection heat.
Convection heat is typically less expensive to install than radiant heat, with up to 40% lower installation costs.
Concluding Thoughts on Radiant versus Convection Outdoor Heaters
If you have the budget, radiant patio heaters are usually the better choice for heating outdoor spaces. Both residential homes and hospitality settings benefit from the controlled direct heat that infrared heaters provide. These heaters also give you the ability to mount them on walls or ceilings when floorspace is limited – perfect for outdoor dining areas. You'll still need to figure out what power source makes the most sense for your situation – gas or electricity, but these modern technology patio heaters emit a pleasing heat that most people prefer.
Convection heaters are often used by restaurants and bars with outdoor seating in open spaces. They're relatively inexpensive and tower heaters like RADtec's Pyramid Flame have the added benefit of creating a warm glow and mesmerizing flame that draws attention like a campfire in the woods. However, if too many of these portable heaters are grouped together, it can create an uncomfortable ambiance for those standing. Additionally, the metal top of most convection heaters eventually warp under the constant rising heat it has to disperse. It's especially noticeable on mushroom heaters that have not been replaced in a while.
Unlike indoor heat radiators, outdoor heaters must contend with elements such as wind, rain and dust. High-end patio heaters are made with durable materials and finishes, as well as designed to protect heating elements. All-weather models have Ingress Protection (IP) ratings that indicate how well they perform in semi-enclosed or fully exposed environments. The higher the rating level, the less additional shielding is required.
Finally, regardless of the kind patio heater you opt for, be sure to consult local regulations on heating to ensure you are in compliance with safety ordinances. Also, don't try to be the next Bob Vila – hire a certified professional if the installation is not a simple DIY project. Adding an effective radiant or convection patio heater can allow you to enjoy your time outside and maximize your investment in a hardwood deck but it can be dangerous if not done properly and legally.
Image Credits
Radiant Heatmap – Heatscope