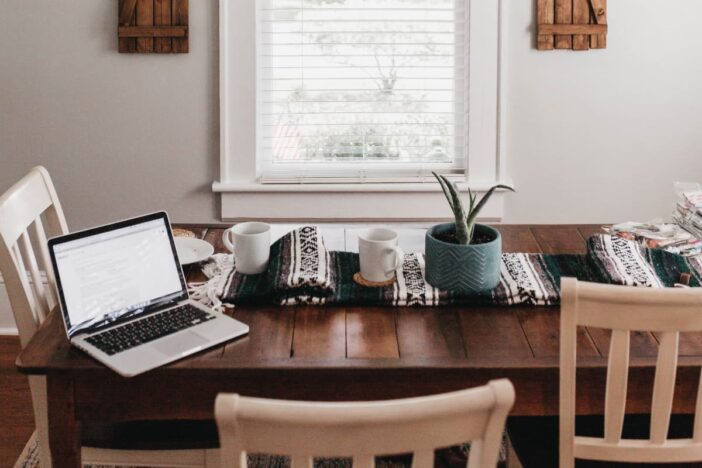 A rustic farmhouse in the countryside exudes simplicity, beauty and charm. It's no wonder so many homeowners are after this particular style in their own homes. Here's how to master this laid-back interior design in your abode:
Start with all-white
You can never go wrong with an all-white color palette – this color scheme is far from boring. A room filled with creamy whites can really make a space feel fresh and relaxed. The key to decorating with all white is using various textures and finishes. For instance, eggshell walls can be combined with distressed white wood cabinets and a sleek marble kitchen island. Feel free to add in subtle hints of color here and there using items like curtains, rugs and wall decor.
Add in rustic finishes
When it comes to your faucets and other home appliances, turn to materials that fit with a cottage-type design. Instead of stainless steel, which is associated with modern homes, choose from copper, brushed nickel or oil-rubbed bronze.
Install weathered shabby chic light fixtures
Light fixtures can instantly help to create a mood within a home. For a farmhouse-style interior, you want to look for shabby chic kitchen lighting, like worn metal lanterns or rustic-looking pendants that hang over the kitchen island.
Swap your doors
Choose one door in your home, whether it's the door to the bathroom or the one leading into the basement, and trade it in for a sliding barn door. It could be all white and blend in with the color of the walls, or you could go with an exposed wood door to warm up the room.
Focus on natural materials
If you're trying to decide what type of flooring, cabinetry or shelving to use throughout your home, opt for natural materials. Weathered wood, oak, pine and maple are among some of the most common choices for a rustic farmhouse style.
Photo Credits
Photo by Camylla Battani on Unsplash