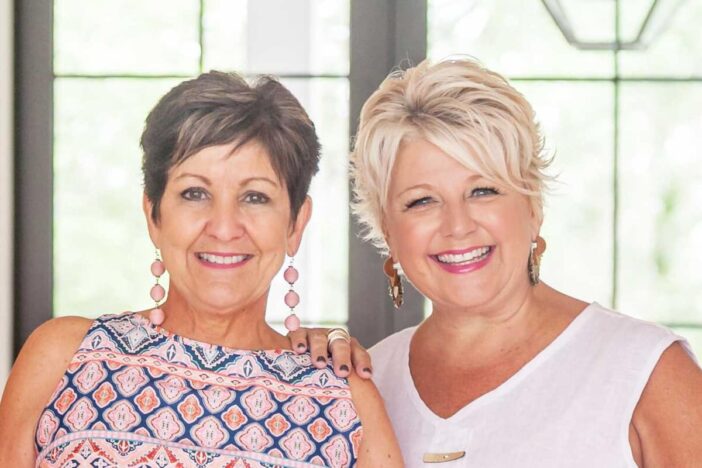 Our Interview with Joann Kandrac & Kelly Kole of Kandrac Kole
As part of our exploration of the art and industry of interior design, architecture and decor, we have conducted a series of interviews and asked some of our more prominent expert "colleagues in style" all about their craft.
How does an interior designer help people?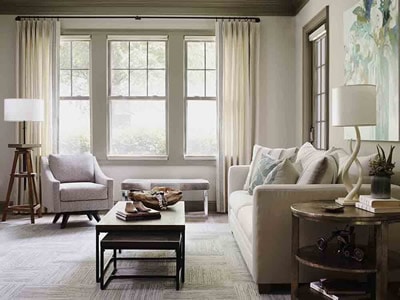 We are not only very perceptive but we probe deeply into the lives of our clients. Every selection we make feels natural to them especially when it comes to art, patterns and colors. When they walk into their house on the day of the reveal, they realize that the decor is a direct reflection of their life, their loves, and what makes them happy.
How does your charity work in the U.S. and Guatemala influence your creative work?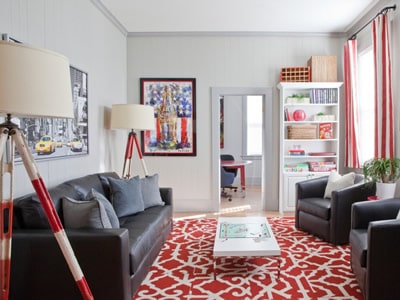 Interior design is already embracing the concept of "less is more" and "quality over quantity". Interiors will remain more clean-lined and devoid of clutter, while still incorporating old and new. Natural materials, mixed metals, natural textures like hides, linens, jute, bone, bamboo and more will reflect an appreciation of our environment.
What is one of your favorite design projects that you've done?
We had a client who purchased a beat-up old RV and wanted to gut it and redesign it to be a "mobile boutique." They wanted to sell apparel and jewelry to sororities at southeastern universities. It was quite the challenge but was a complete blast in the end and one of our most creative projects.
How do you think green and eco-friendly decor is changing the industry?
Some clients really embrace the movement and others don't care at all. We happen to be very supportive of the movement and believe that green and eco-friendly products are fantastic. They are strong, have beautiful textures and colors and are sustainable. What could be better?
Joann Kandrac & Kelly Kole
Founders
Biographies
Kandrac Kole is a nationally recognized interior design firm founded by principal designers Joann Kandrac and Kelly Kole. This successful duo has established a reputation well known for their approachable, dynamic personalities, signature use of color, and one of a kind, custom designs. They were voted one of Atlanta's Top 20 Residential Interior Designers by the Atlanta Business Chronicle. Their work has been featured on HGTV as well as The New York Times, House Beautiful, Southern Lady Magazine, The Atlanta Journal Constitution, Atlanta Home Improvement, Better Homes & Gardens and Houzz.com. Bloggers since 2009, Kandrac Kole's blog has become popular for all types of design-related conversations and has won the allegiance of thousands of readers per month. Joann and Kelly's love and commitment to the power of interior design also extends towards their charity work throughout the U.S. and Guatemala.
To learn more about them and their work, please visit: Kandrac-Kole.com.
Social Links to Kandrac Kole