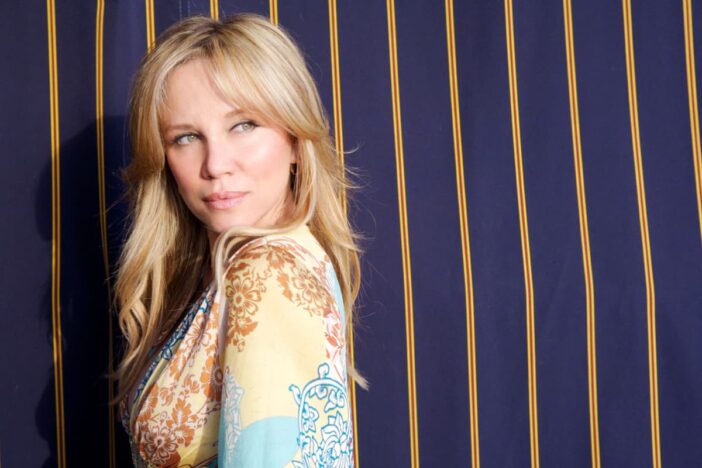 Our Interview with Kari Whitman of Kari Whitman Interiors
As part of our exploration of the art and industry of interior design, architecture and decor, we have conducted a series of interviews and asked some of our more prominent expert "colleagues in style" all about their craft.
What makes for an effective client relationship?
You just have to take the ego out of it. You have to be open to creating a space for the client instead of for yourself. I feel that a designer shouldn't have a signature style because every client is different and it should be tailored to them. A designer must get to know the client personally as much as possible.
Functionality is also very important. A lot of designers get caught up in design and forget about the functionality of things. You don't want a house you can't sit in.
How do you incorporate the needs of pets into your clients' interior design to keep it functional and stylish?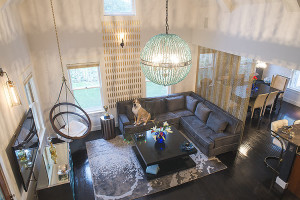 I always go for green and stain-resistant. It's about the products you use. Now, it's a lot easier with all the ultra suedes, pleathers, and products that are pet and kid-friendly. They're also great if you entertain and have that crazy friend who spills wine on the couch. You can still have an elegant and timeless environment if you use the right products. I created one place for each of my dogs because they are part of the family.
The house has to work with you, you shouldn't be working with the house.
What do you see as the future of interior design?
Obviously, I'm a tree-hugger from Boulder, CO, so we have to be green! It's trending now, but I was green before it was cool to be green because of my upbringing.
I say it's cool to mix old with new and really create your own style instead of trying to do what is supposed to be right. Whether you have a $100K Lichtenstein or a $5 piece you found at Goodwill, you really just have to do what expresses your personality and not worry about the trends. I personally love that. I don't want anybody to walk into one of my rooms and say "Kari Whitman did this." I want it to be eclectic and personalized to the client.
I do, however, like the clean and modern trend that includes huge pieces of art. I really love that because it makes me think "Why did they choose this piece?" It really highlights the personality of the people who live in the space.
What was one of your favorite projects?
It's hard to choose because I go back and forth from Aspen to L.A. to New York.
One that stands out is a house I did for a royal family on Mulholland Dr. It was a very rewarding experience, not just because the client was so creative and fun to work with, but because I really got to go in and make the home a reflection of their personality. They shot one of Janice Dickenson's shows there before the current owners bought it, so we had to change it from a crazy TV show set with fake fur and flashy embellishments to a beautiful elegant house for a royal family member. I re-did the entire top floor, sometimes even moving whole rooms (including the kitchen and the bedroom) to make the flow of the house more inviting.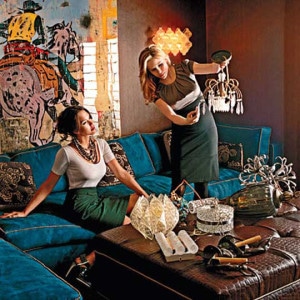 Another experience I have to mention was working with Jessica Alba on her home. She and I are very green: we're tree-huggers. She's the real deal: she just doesn't just talk the talk, she walks the walk. We were buying things off of Craigslist and refurbishing them; reusing decor and buying green products and decor to get a Modern California Bungalow feel. It was a really creative and fun project. It just goes to show that you can still have elegant surroundings when going green. You can really get a unique look.
Right now, I'm also working on my own house. I took an old house in Colorado and modernized the inside of it. I wasn't able to do anything to the outside because it was protected by the historical society, but I was able to really get creative on the inside. It was really fun because I used all these old things I had found on my travels: portholes of a ship that I had saved, a box of brass feathers. It's a menagerie of things that I have found on my travels and from going to cool swap meets and warehouses. I made it work everywhere. I even had an old rope that I made lights out of. It was cost-effective and green. The insulation of the walls was even made out of old blue jeans.
Kari Whitman
Founder and Lead Designer
Biography
Kari Whitman, celebrity interior designer and television personality, is one of Hollywood's most sought-after talents. Clients including Jessica Alba, Kristen Bell, Virginia Madsen, Emilio Estevez, Don Henley, Melanie Griffith and Antonio Banderas have flocked to her firm Kari Whitman Interiors for her trademark eclectic style, and knowledge of eco- and pet-friendly design. The elegant and inviting spaces she's created have been featured in In Style, Home and Décor, GENLUX and US Weekly, among others. Her most recent design for royalty will be featured on the cover of the Spring 2012 issue of Luxury Home Quarterly.
A noted producer, Kari hosted and produced her own show Designer to the Stars on the WE Network, was a featured designer on The Dude Room on The Discovery Channel, and is currently developing several new shows about pet-friendly and green design. She has been a special correspondent for Extra and has appeared on E, The Today Show, Entertainment Tonight, Access Hollywood, Inside Edition and Hollywood Green. As an actress, Kari has appeared in over 60 TV shows and films and has worked Sean Penn, Emilio Estevez, Rob Lowe, Don Johnson, Charlie Sheen, Judd Nelson and Martin Sheen.
Decor Interior's Note: Kari is not just green, she's also an animal lover! Kari's Ace of Hearts dog rescue foundation is dedicated to rescuing dogs, the day they are to be euthanized, from various Los Angeles shelters and placing them in loving homes.To donate or get involved in this wonderful charity, please visit: AceofHeartsDogs.com.
To learn more about her and her work, please visit: KariWhitmanInteriors.com.
Social Links to Kari Whitman