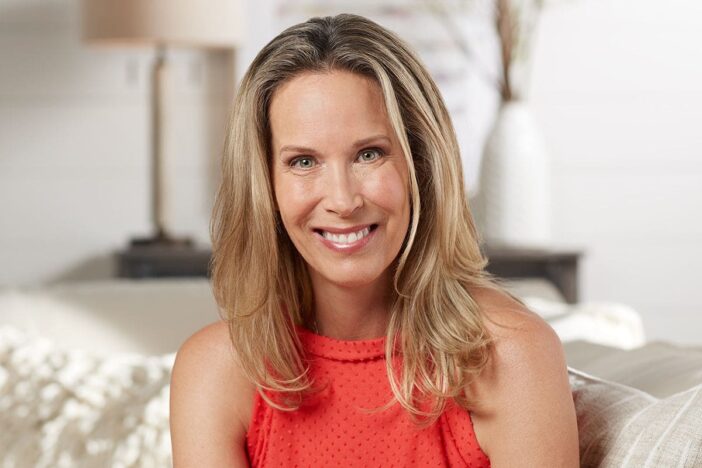 Our Interview with Lori Dennis, HGTV's lead designer on The Real Designing Women.
As part of our exploration of the art and industry of interior design, architecture and decor, we have conducted a series of interviews and asked some of our more prominent expert "colleagues in style" all about their craft.
How do you approach revamping an outdoor living space?
There's nothing more relaxing than being outdoors in a comfortable and beautiful setting – and it's easy to create. It's mostly about extending your interior living space to the outside. Think of it as simply taking the walls away from your living room or dining room. You have seating areas, rugs, lighting or lanterns, pillows, accessories, a fire feature, you name it.
How important is using eco-friendly decor in your interior design?
We spend the majority of our lives indoors, which has the potential of being highly toxic. In understanding this, we try to use as much eco-friendly sourcing as possible, which this goes into our small picture and big picture thinking. Who is making the products and where does it come from? How is it impacting that community and the environment? What is the product's lifecycle? How will it impact our client's and their family's health? Of course we specify eco-friendly fabrics, furniture and materials, but also whole house air and water filtration systems which help to create a clean and healthy home.
What project are you most proud of?
Our Hollywood Hills home up on the historic Blue Jay Way will always stand out for me. It was a very high-profile project that went through 3 owners, the architect was fired and I was the last man standing. The final owners had modest expectations that they would have decent results for a reasonable price. We exceeded everyone's expectation! The budget was tight for a $14 million home but we stayed within budget while creating a warm, modern and classic home. We landed on the cover of a national design magazine and to this day, we have received numerous press and new work because of it.
What do you look for in luxury decor?
To me, luxury includes the utmost comfort in any lifestyle, and they tend to be the little things you notice most. Well-made case goods and cabinetry that add convenience and ease to how you use your space. Interesting details like inlay or trims that make something uniquely special. Fantastic lighting, whether it's big windows for beautiful daylight or a variety of light fixtures on dimmers that make everyone look beautiful in the evening. Upholstered furniture you sink into with soft textiles that encourage relaxation or long conversations. Technology that makes living that much easier, like touch-operated sound, lighting, drapery, fireplace and water features, etc.
What can a client do to prepare to work with a professional interior designer such as yourself?
When beginning a new project, clients can start collecting images of the look and style they want for their home. Note what they like and don't like in each image so we can pinpoint a clear vision to springboard our concepts into a custom design. Houzz and Pinterest are excellent resources to gather ideas and inspiration.
Lori Dennis
Founder and Lead Designer
Biography
A multiple award-winning designer, Lori Dennis has been profiled in magazines, websites and TV on six continents as a top Interior Designer, speaker, best selling author, star of HGTV's The Real Designing Women and co-founder of Design Campus. She specializes in green, luxury and high end, interior architecture. Lori holds product licenses with Jaipur Rugs, Tile Bar and Casa Catorce Furniture & Fabrics. Under her direction, the design teams in Los Angeles, New York and Miami work on projects internationally.
Special Projects
Design Campus – designcampuslive.com
To learn more about her and her work, please visit: LoriDennis.com.
Social Links to Lori Dennis