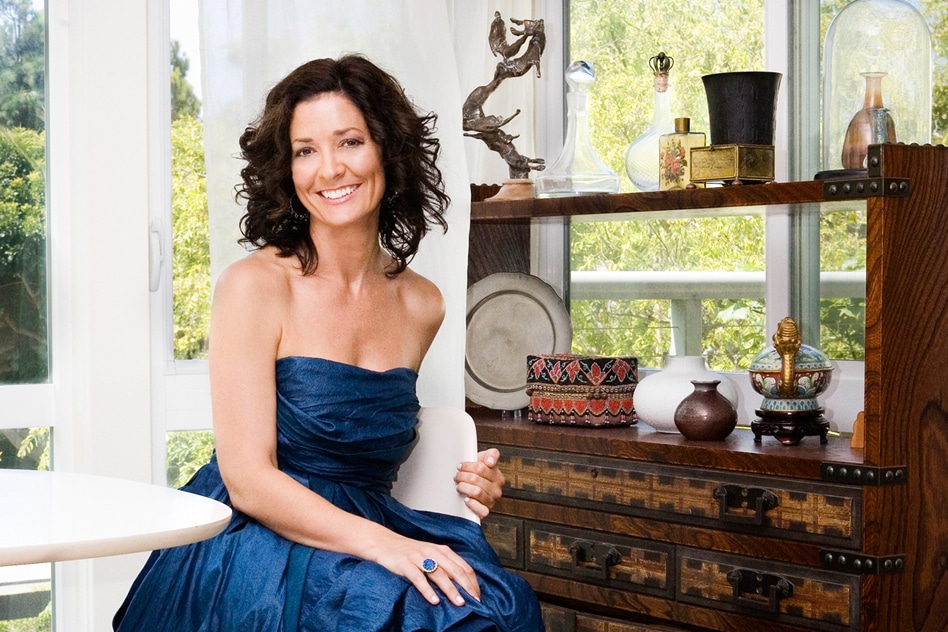 Our Interview with Rachel Winokur of Rachel Winokur Interiors
As part of our exploration of the art and industry of interior design, architecture and decor, we have conducted a series of interviews and asked some of our more prominent expert "colleagues in style" all about their craft.
What do you love about being an interior designer?
As an Interior Designer, I love the opportunity to be innovative and resourceful, and create beautiful spaces that not only enhance the clients' lives (or guests' lives, in regards to my hospitality projects), but also have as many sustainable design elements as possible. This allows my clients to make an impact on the world through their design choices. The reason I make this powerful statement is that sustainable design is about minimizing our impact on the environment like using recycled content and sustainably renewable resources.
I also include elements that are non-toxic, high quality, durable, low maintenance, and support fair trade practices. I love showing my clients, and the world, how stunning sustainable design can be and how it can enhance their lives as well as that of others. I love educating them about the options they have and the influence they have through their purchasing dollars. It is such a powerful experience for me and for my clients. Together, we get the privilege of making a difference in their lives and in the world.
What is the best question a client can ask you?
Part of the fun of being an Interior Designer is getting to know my clients and developing a relationship with them. To be sure that partnership is workable and leads to a flourishing project and a happy client, expectations need to be clear. So, the best questions a client can ask me is what their role will be and what is expected of them. Making sure we are both on the same page is paramount, even before starting the project.
What are some ways in which people can improve the eco-friendliness of their decor?
There are so many ways people can be sustainable with their décor without doing a major renovation. Here are some suggestions:
Rather than replacing upholstered seating, consider reupholstering existing pieces with eco-friendly fabrics like ones that are organic or made with recycled content or sustainably renewable materials
Accessories are a great way to update a space, so choose fair trade products like GoodWeave rugs which certifies they are made with no child slaves (there are still approximately 250,000 child slaves in the rug industry)
Used furnishings can be a great way to change a look without spending a lot of money
Adding plants helps clean the air
Use non-toxic cleaning supplies
Paint walls with 0-VOC paint
Retrofit light switches to dimmers saves electricity and enhances ambience
Add an under the counter water filter vs. buying plastic water bottles
Simply rearrange existing furnishings and remove clutter
How do you find and decide upon which manufacturers and products you use?
I get so excited when I find new sustainable sources! I am always on the lookout and there are more and more options all the time. I sometimes feel like an investigator, keeping an eye out for sustainability wherever I am and constantly asking questions. Plus, I need to keep good track of them as I discover them so that I can easily access them for future projects. Some of the ways I learn about these sources are from design shows, design magazines, professional memberships, and showcase opportunities like the Dwell magazine loft I did this summer (in the current October issue of Dwell). Even if a client is not asking for sustainability, as long as I provide them with a gorgeous version of what they want in their budget, then it is a thrill to offer something that is also sustainable. It is like a bonus!
Rachel Winokur
Founder and Lead Designer
Biography
Rachel Winokur is an award-winning Interior Designer creating sustainably elegant residential and hospitality interiors. Projects range from an eco-luxury hotel spa on the beach in Santa Monica to a cutting-edge high-rise condo in historic downtown Boston. Rachel has appeared on numerous episodes of House Crashers and Design Wars on HGTV and DIY and has been featured in Dwell, Angeleno, Interiors and House Beautiful magazines. Her firm, Rachel Winokur Interiors is based in LA with clients on the East and West coasts.
To learn more about Rachel and her work, please visit her social media pages below.
Social Links to Rachel Winokur: