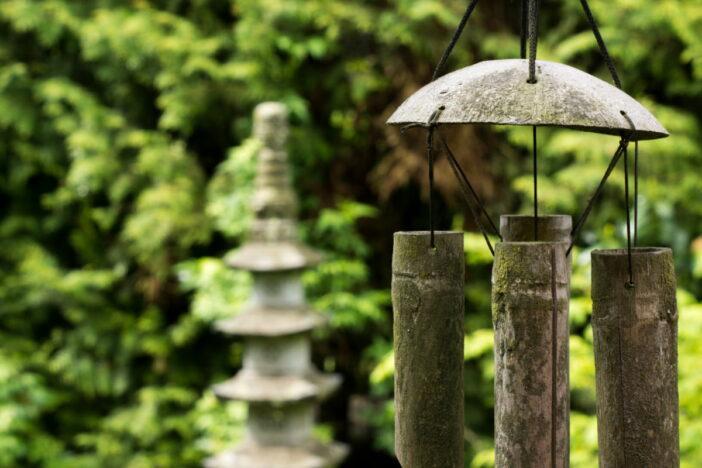 88% of Americans are dissatisfied with their outdoor spaces. While your yard can give you a private area to enjoy Mother Nature, you need to get the layout just right to truly have a good time.
It might feel like a hassle, but putting in the effort to balance your outdoor elements can really pay off. Not only will it look nicer, but it'll feel more pleasant too.
One way you can achieve excellent outdoor balance is through feng shui. It might sound like gibberish, but it's a fantastic way to elevate your backyard.
Read on to find out what feng shui is and how you can use it for your outdoor space.
What Is Feng Shui?
Feng shui (also known as "Chinese geomancy") is an ancient Chinese practice that comes from Taoism and literally means "wind-water." It uses energy forces (chi or qi) and the spatial arrangement and orientation of things to achieve harmony and balance. You can practice feng shui on practically anything, from small objects to entire buildings.
While it's considered a popular superstition nowadays, there's no denying that feng shui can help with architectural designs for buildings, as well as interior and exterior designs.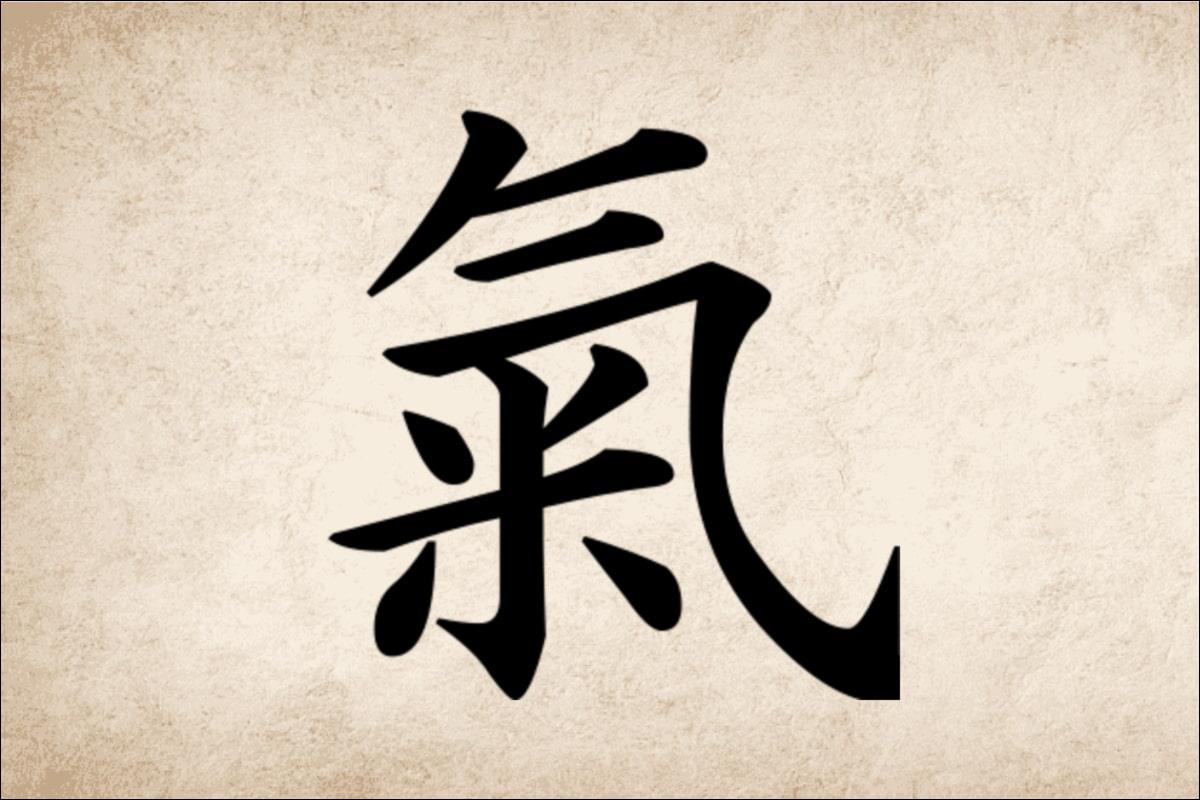 The History of Feng Shui
Little is known about the origins of feng shui, but it's believed that it first came about in 4,000 BC, during the Shang Dynasty. The Yangshao and Hongshan cultures used this practice to pick optimal locations to build homes and entire cities. They used feng shui to choose auspicious sites for burials too.
Feng shui spread during the Han Dynasty (206 BCE to 220 CE). A manual called the "Classic of Burial" was written during this time, and people used feng shui in other areas of life, such as city planning and agriculture.
Eventually, feng shui spread to the West, and nowadays, it's popularly used to create aesthetically pleasing designs.
The Elements of Feng Shui
In feng shui, there are five elements that need to be balanced to have an optimal flow of chi. This results in better happiness, health, and prosperity.
The elements are wood, fire, earth, metal, and water.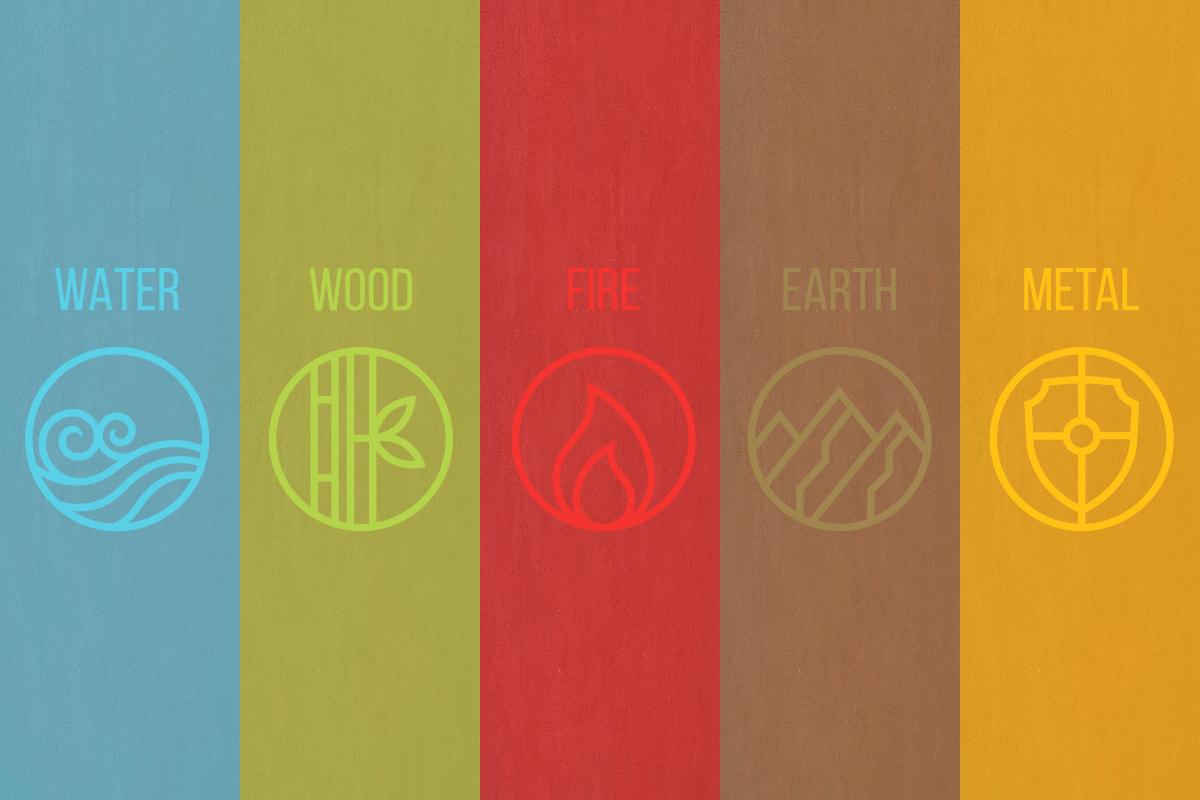 Wood
Wood symbolizes growth, as well as vitality and abundance. While wood itself is brown, it's actually associated with the color green. You should use wood if you want to have new beginnings or promote creativity.
Fire
As in many cultures, fire represents passion and energy; it symbolizes transformation as well. It's associated with the color red, and you can use it to promote recognition, success, and fame.
Earth
Earth is on the ground, so naturally, it represents grounding, stability, and nourishment. The main color associated with earth is brown, but yellow is too. Use earth to promote stability, security, and good health.
Metal
Metal represents strength, focus, and clarity. It's associated with the color white, and you can use it to promote organization, efficiency, and precision.
Water
Water represents renewal, flow, and reflection. Of course, it's associated with the color blue, and it's used to promote relaxation, abundance, and intuition.
Items for Feng Shui
In addition to elements and colors, there are also certain items that work for feng shui. Here are a few of the popular ones.
Bamboo
One of the best items for good luck in feng shui is bamboo. It adds a nice organic touch to any space and can bring good fortune.
You can find lucky bamboo in layers of between two to four. As a low-light plant, it's ideal in any home.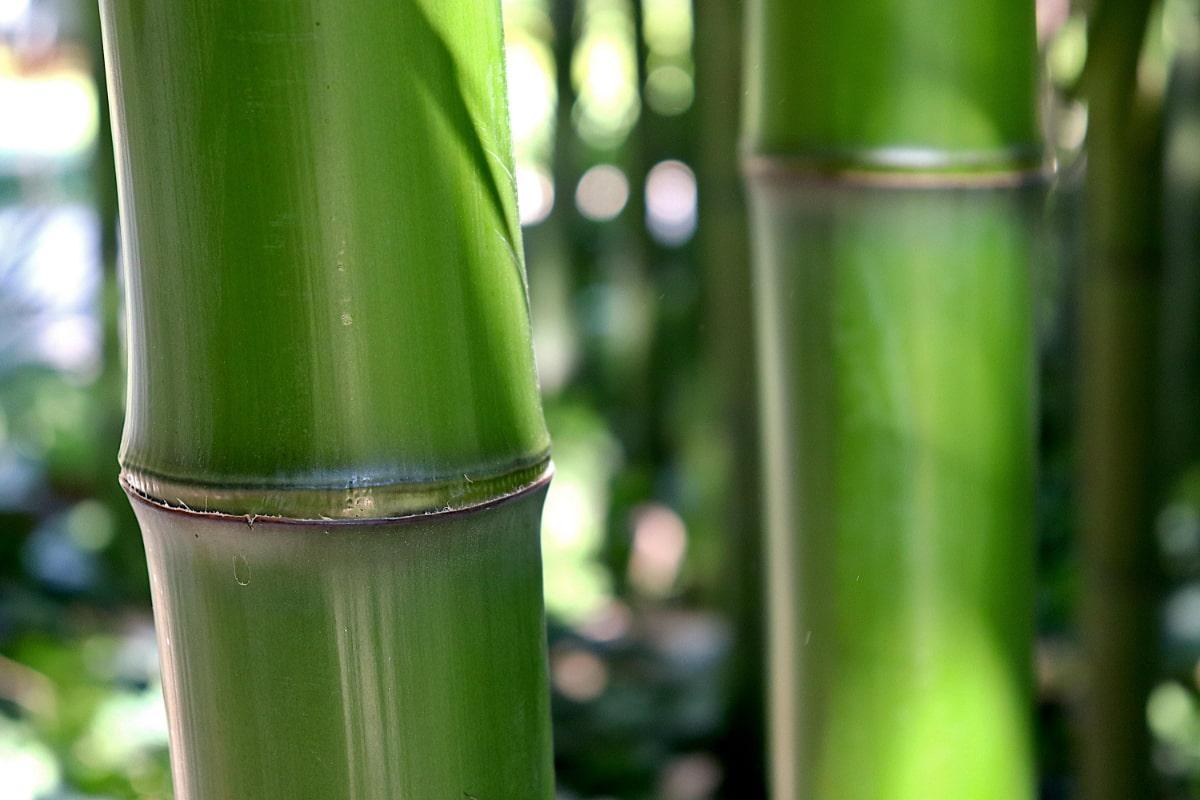 Evil Eye
It may sound like a bad thing to have in your house, but the evil eye is actually great for security and serenity. In fact, it's used to block negative energy.
You can use it to increase your luck and protect your prosperity.
Three-Legged Frog
The three-legged frog is believed to be the guardian of your family's money. This means it can protect your fortunes! In addition, it can bring about success, longevity, and knowledge.
This frog is usually depicted as sitting atop a pile of gold coins and ingots, and its mouth is open with a coin placed inside it.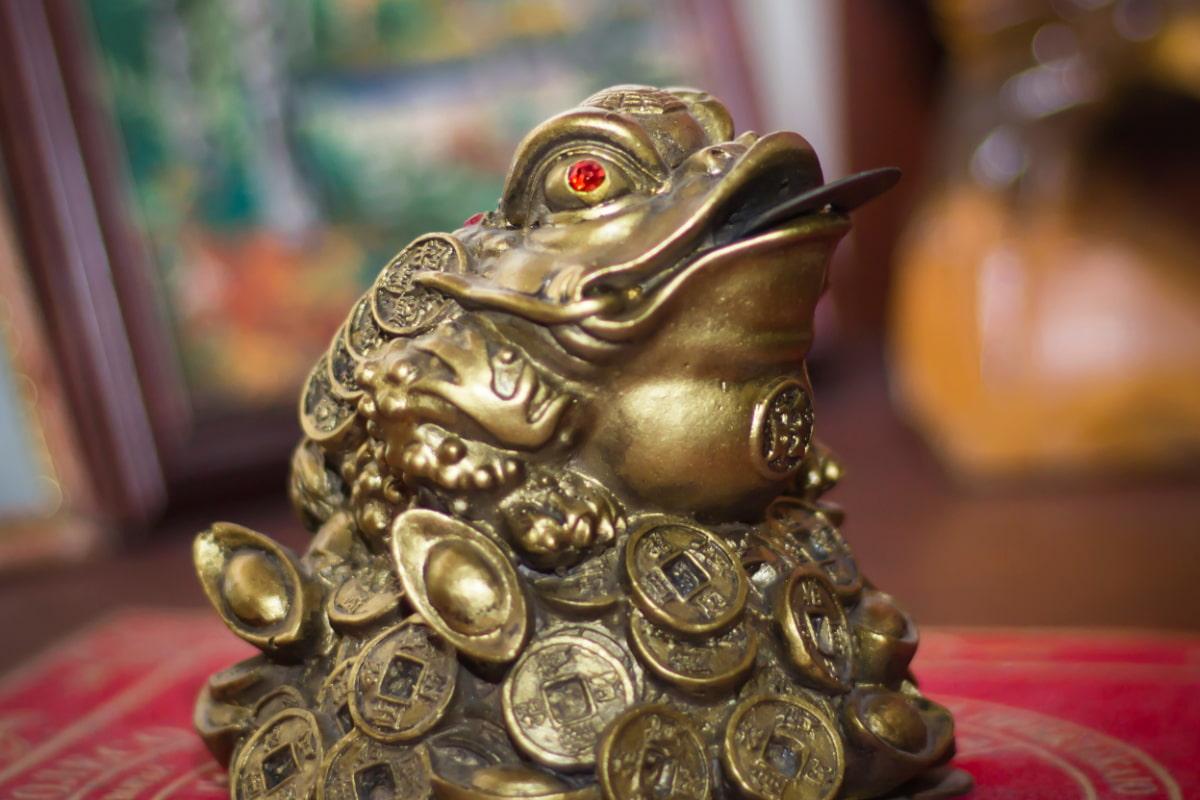 Tortoise
A buddy to the three-legged frog, the tortoise also promotes longevity. It can be made of several materials, including metals, crystals, resins, glass, wood, etc.
If you place a feng shui tortoise in the right spots, success and wealth are sure to follow.
Laughing Buddha
You might've seen the laughing Buddha in stores before. This is because he promotes good luck and happiness; just try not to smile when you see his jolly face!
The laughing Buddha brings positive energy to spaces and will help your financial health.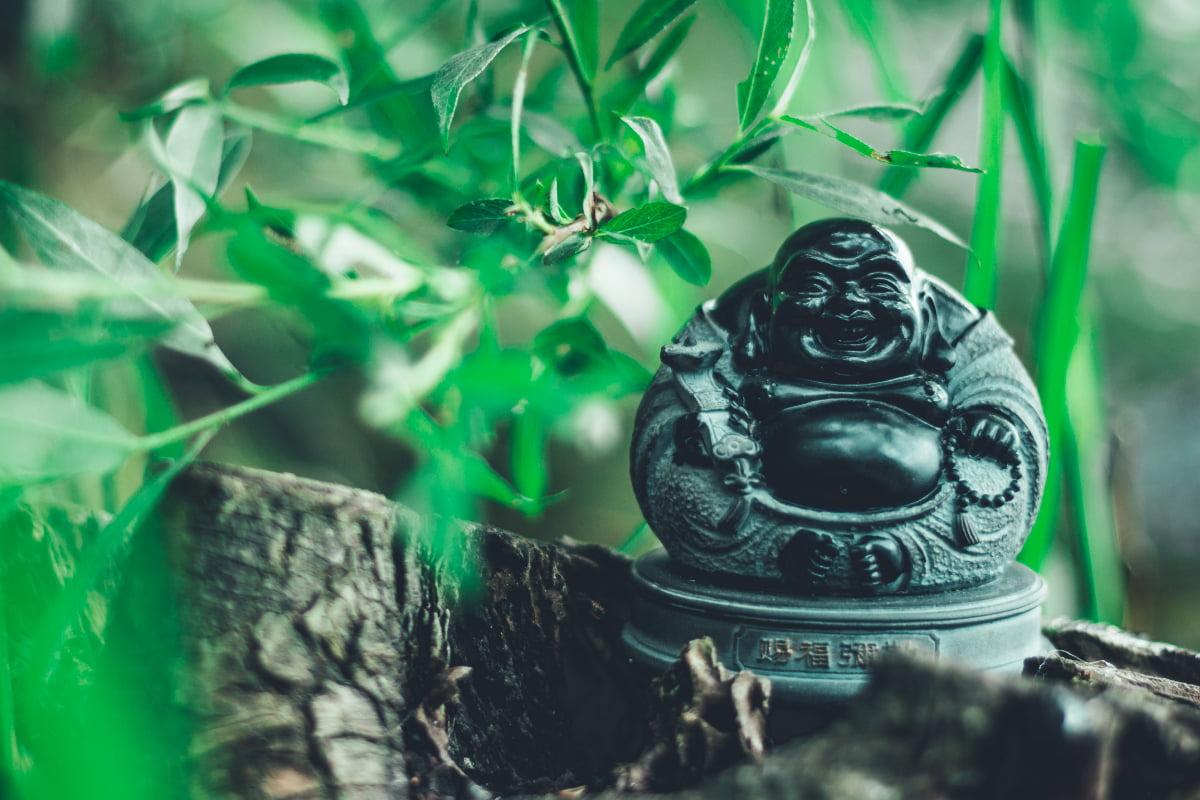 Wind Chime
Wind chimes combine wood and metal, checking off two elements on the feng shui list. They're used for bringing good fortune, which can enhance your financial security and stability.
A bonus is they look and sound magical!
Mandarin Ducks
Are you in a serious relationship? Then you know what they say: happy wife, happy life.
Mandarin ducks can increase your chances of keeping your significant other happy. These represent love, peace, and harmony, and if you have a pair, you'll have a blissful marriage and strong love.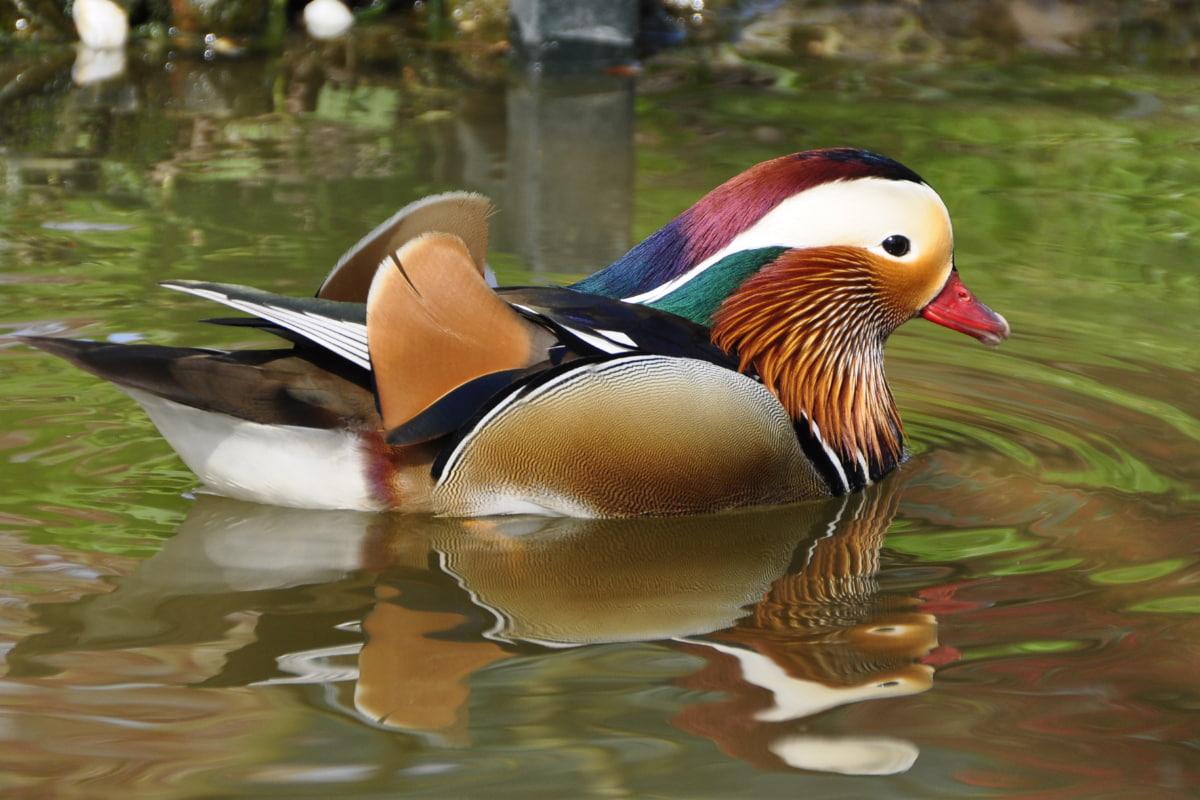 Crystal Ball
The crystal ball has eight sides, which will bring the eight aspects of good fortune. It can correct the chi energy flow and bring good luck.
Not to mention, these stunning spheres will catch and reflect the light, creating beautiful patterns that dance around.
The Bagua Map
"Bagua" means "eight areas" or "eight symbols" in Chinese. This is a gridded map you can put over your floor plan, and it'll show you which areas you can activate. It aids in evaluating the space's energy field.
In general, experts recommend you only activate three areas, maximum. If you go above three, you might dilute the effect, and it can result in a messier look too.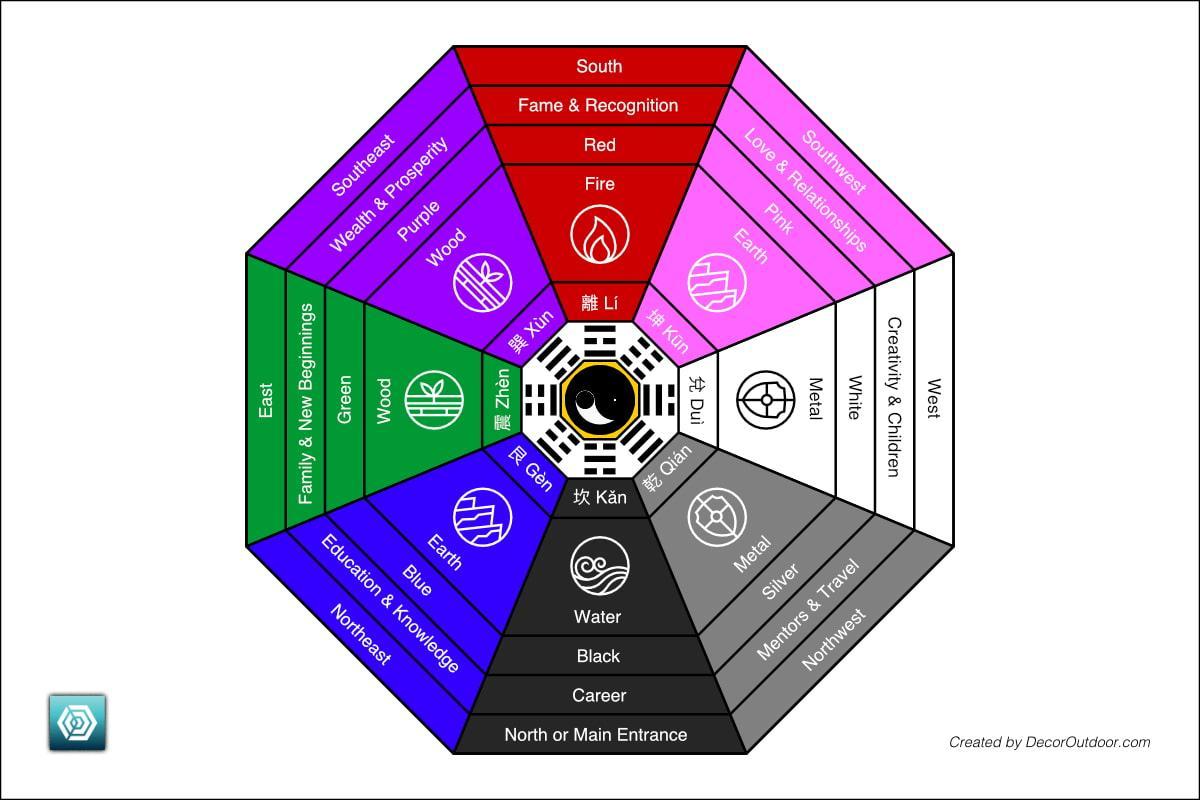 How to Use Feng Shui in Your Outdoor Space
Now you know more about feng shui, so you have an idea of what works. For some inspiration, here are several ways you can use feng shui in your outdoor space.
Declutter First
Before you start rearranging things in your backyard, make sure to declutter first. Not only does this give you more room to work with, but it also gets rid of stagnant energy. After all, how are you supposed to achieve harmony if things are strewn all over the place?
Take the time to also clean surfaces, prune outdoor plants, and rake leaves. Get rid of furniture and decor you won't use, and this will allow you to surround yourself with things that increase your happiness and energy.
Use the Bagua
What's fantastic about the bagua is you can use it for any space, including your yard. Think of it as a feng shui compass that shows you where you should place things like your dining set or grill.
For example, you can place a cozy outdoor sofa, coffee table, and side tables in the family area of the bagua, which should be the east end (this represents family and health). This ensures that when you and your loved ones gather, it'll be welcoming and comfortable.
Here's another example; the south end of your yard symbolizes recognition and fame. Fire elements do best here, so you should place your fire pits and grills in this area.
Take Advantage of the Feng Shui Elements
Luckily for you, it's easy to incorporate all five elements into your outdoor area for optimal feng shui. For instance, your deck may already be made of gorgeous dark wood. You can also have tall, strong trees, or fences and plant racks in your vegetable garden.
Chances are, you've got plenty of dirt in your yard, so that takes care of the earth element. Rock gardens also count here, and they'll help repel bad energy.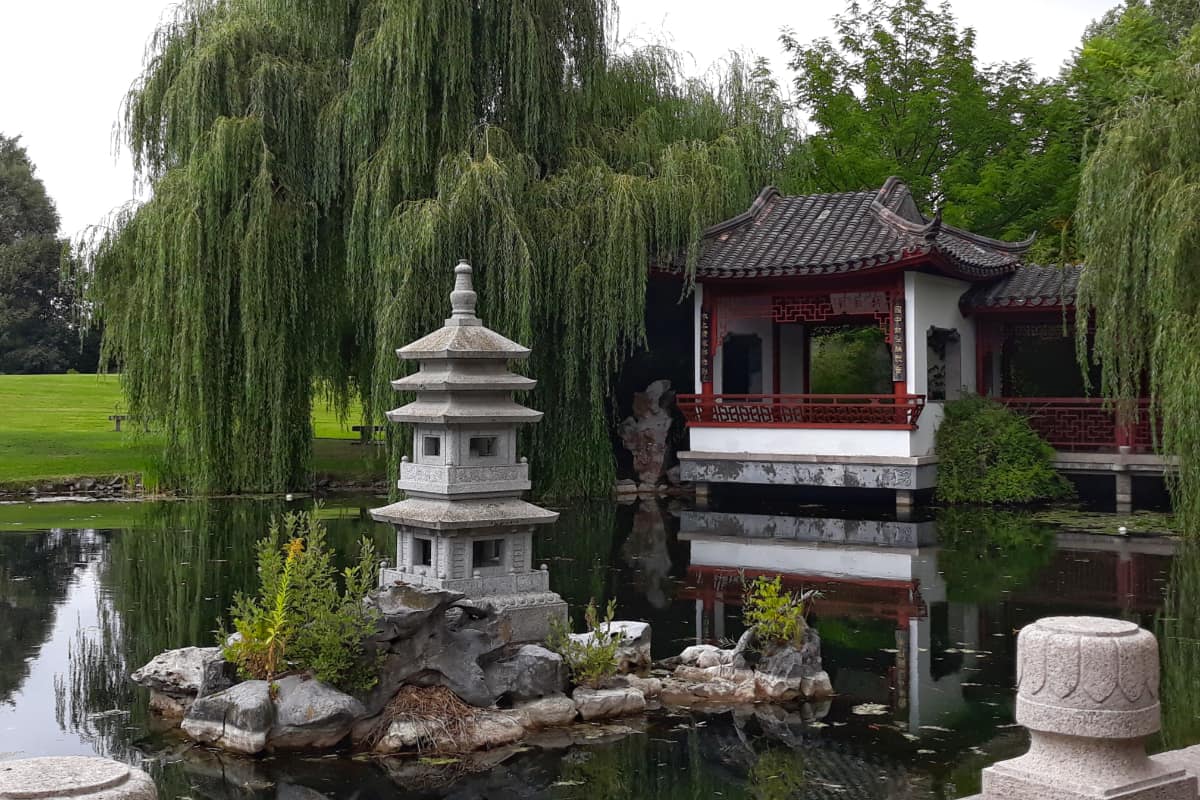 You can easily fulfill your metal quota by having stainless steel patio furniture. They're lightweight too, so you can rearrange them as you see fit. Other metal items you can put in your yard include wind chimes and laughing Buddha from the above list, as well as striking vases.
If you've got a pool, then water's already taken care of. Otherwise, you can put in a pond or install water features. These can create natural boundaries that add interest to your garden.
Lastly, you can have literal fire in your outdoor space with fire pits and grills. For a more figurative take, use red colors and decor.
Have Fortuitous Color Schemes
There are certain colors that give your home more curb appeal. The ones that work best for yours will depend on several things.
First, take into account what color the neighboring houses are. You don't want to stick out like a sore thumb, after all.
Pick a shade that'll attract chi. Then continue your outdoor color scheme by planting flowers accordingly. For example, if you have a wealth corner, then use purples and blues.
As for your fence, lucky colors include green, red, and black.
Appeal to Your Other Senses Too
Feng shui seems to heavily emphasize visuals, but smells and sounds are important too. Appealing to your other senses can make balance and serenity more attainable.
Trickling water features can check off the water element, and you'll feel peace and tranquility when listening to these gentle sounds. The same goes for some lucky wind chimes; just ensure you place them in the correct places (i.e. in the north for career opportunities). And if you plant herbs and/or fragrant flowers, you'll feel grounded whenever you're spending time outside.
Focus on the Front Door
For your front yard, pay particular attention to your home's front door. It attracts chi, and is the first thing people notice when looking at your house, so it's doubly important to make it look its best.
If your door's looking sad, then give it a fresh coat of paint. Take note of which direction it faces, then consult with the bagua to see which color will attract more chi. For instance, you should paint it green or brown if it faces east, as this is the wood element.
In addition, repair broken hardware and remove all dead plants and old decorations leading up to your door. This will usher in good fortune more effectively.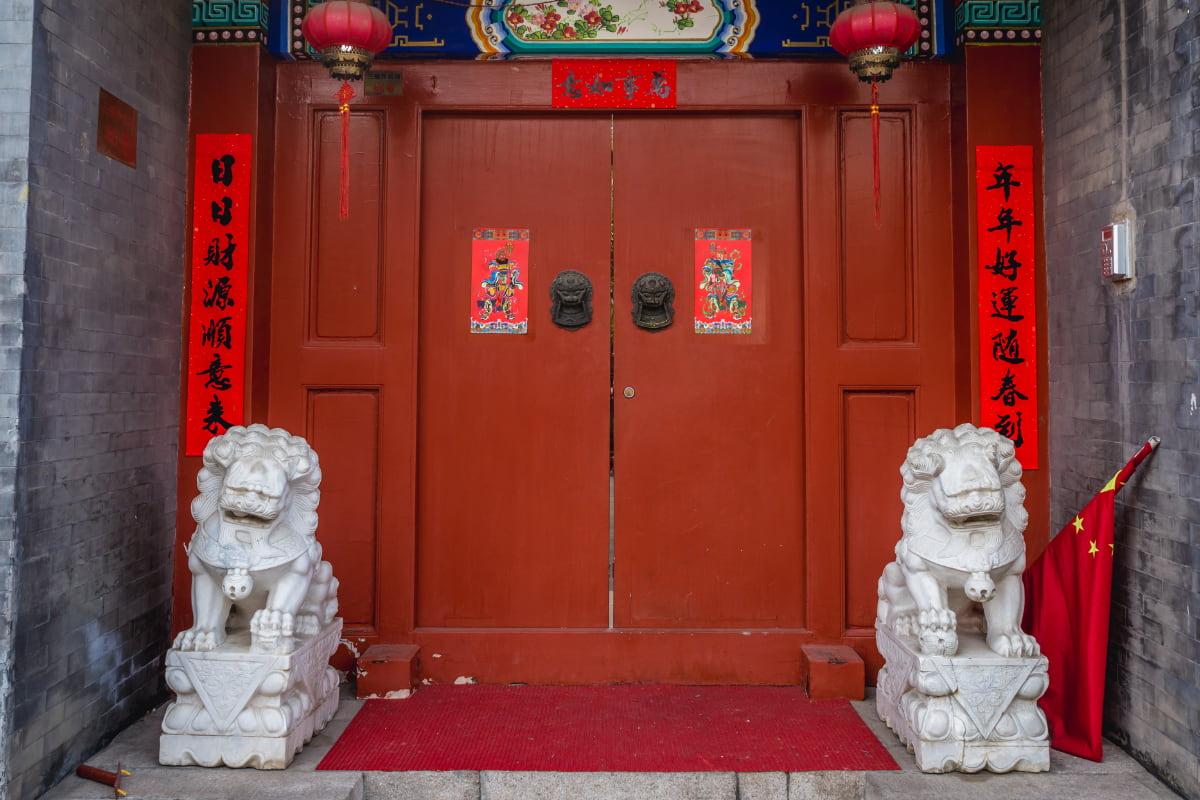 Block Out Bad Energy
Our tips focus on bringing in good energy, but you should actively block out bad energy too. You can do so with boundaries and natural fencing, which will also decrease noise and pollution on your property. Ideas include shrubs and trees, which incorporate the wood element.
Make sure you don't create a boundary in the front of your home though. This can limit how much chi flows in! However, Foo Dogs (a.k.a. Fu Dogs or Shi Lions) are iconic Chinese guardians of homes and buildings that protect both inside and out.
Avoid Using Too Many Paving Stones
Paving stones add a luxurious feel to gardens. However, using too many can make your yard look cold, isolated, and lonely.
Instead, use your paving stones wisely and focus more on the natural elements. This will enhance the life, energy, and vibrancy in your outdoor space.
Create a Well-Balanced Outdoor Haven
Feng shui is an interesting practice that dates back to ancient China. While you may not necessarily believe in what the arrangements can bring (such as prosperity and good health), it certainly doesn't hurt to lay out your outdoor space according to its principles.
Plus, feng shui can give you direction on how to organize your furniture so it complements the natural elements already in your yard. As a result, you'll have an outdoor haven that feels perfectly balanced and harmonious.
Continue your feng shui journey by getting the perfect patio furniture. Browse our selection now.