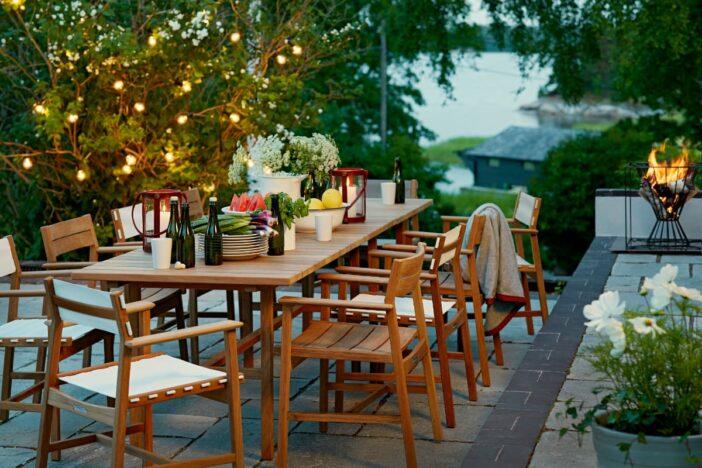 There are over 900,000 different kinds of known living insects, and at times, it can feel like they're all gathered in your yard. Not only is it annoying, but it can also put your health at risk, as some bugs can carry dangerous diseases!
The good news is, you don't have to live with these pesky pests. By being proactive and diligent, you can rid your property of bugs, and not be bothered by buzzing insects whenever you're enjoying some outdoor time.
Read on for some effective solutions to get rid of insects in your yard.
Flies
A female housefly can lay between 75 to 150 eggs in a batch, and she can lay up to six batches after she reaches full maturity in 12 days. To make matters worse, these eggs take between eight to 20 hours to hatch, so if it feels like flies have appeared out of nowhere within a day, that's why!
As you can see, it's important for you to nip the problem in the bud. Otherwise, your yard will be swarming with flies. Here are some things to try.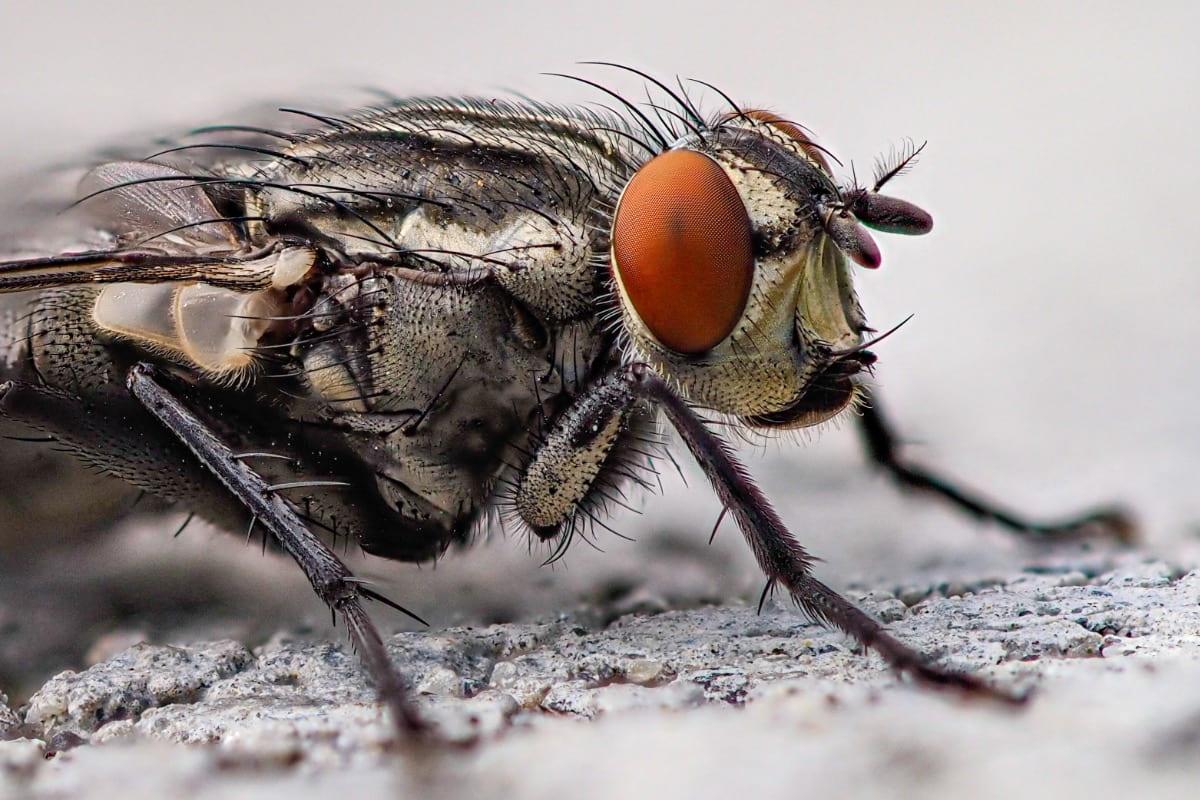 Clean Things Up
Flies will be attracted to your property if you have food sources around. So look for any decaying organic matter, such as compost, animal waste, or rotting produce, and remove it pronto.
If you have garbage cans outside, then you should clean them out regularly. Use a 1:1 bleach solution for the best results. Keep compost bins as far away from your house as possible, and have secure covers on them.
Also, whether your pets or wild animals go #2 in the yard, always be on the lookout. Dispose of it ASAP to prevent flies from gathering.
Use Citronella Candles
While you're sitting outside and having a delicious meal at your dining table, burn citronella candles. Not only do these emit a pleasant citrus smell and provide a romantic and relaxed atmosphere, but they also keep flies at bay.
Do note that these candles only work in small spaces, so you'll probably have to employ the other methods on this list to eliminate flies altogether.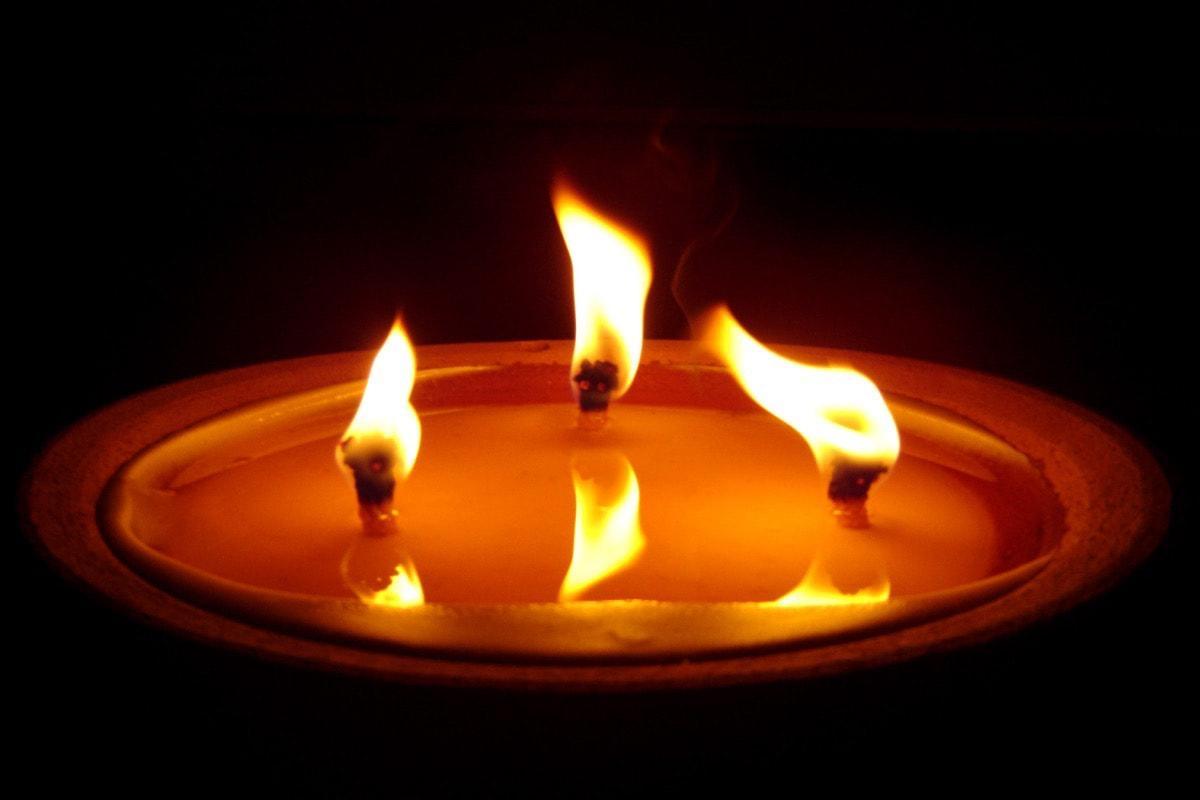 Set Up Fly Traps
You can get fly traps in either powder or liquid form. Either way, they're made of rotten eggs, which are extremely attractive to flies.
With one fly trap, you can capture thousands of flies. Just make sure you swap them out as soon as they get full, to maintain maximum efficiency.
You should also put the fly traps along the perimeter of your yard, as far away from your house as possible. That way, you don't inadvertently attract flies into your home.
Put Up Fly Paper
Combine fly traps with fly paper for the best results. These are sticky strips lined with insecticide, which will kill the flies as soon as they land on the papers.
When these papers get full, roll them up and throw them away in the trash can. Put up new papers, and you're good to go.
Ants
Ants don't actually rank very high on the pesky pests list; some species can get rid of other pests, and they can also aerate and fertilize your soil, helping your plants grow bigger and stronger!
Nevertheless, ants can be annoying, and they may do damage to your lawn. So here are some DIY pest control methods.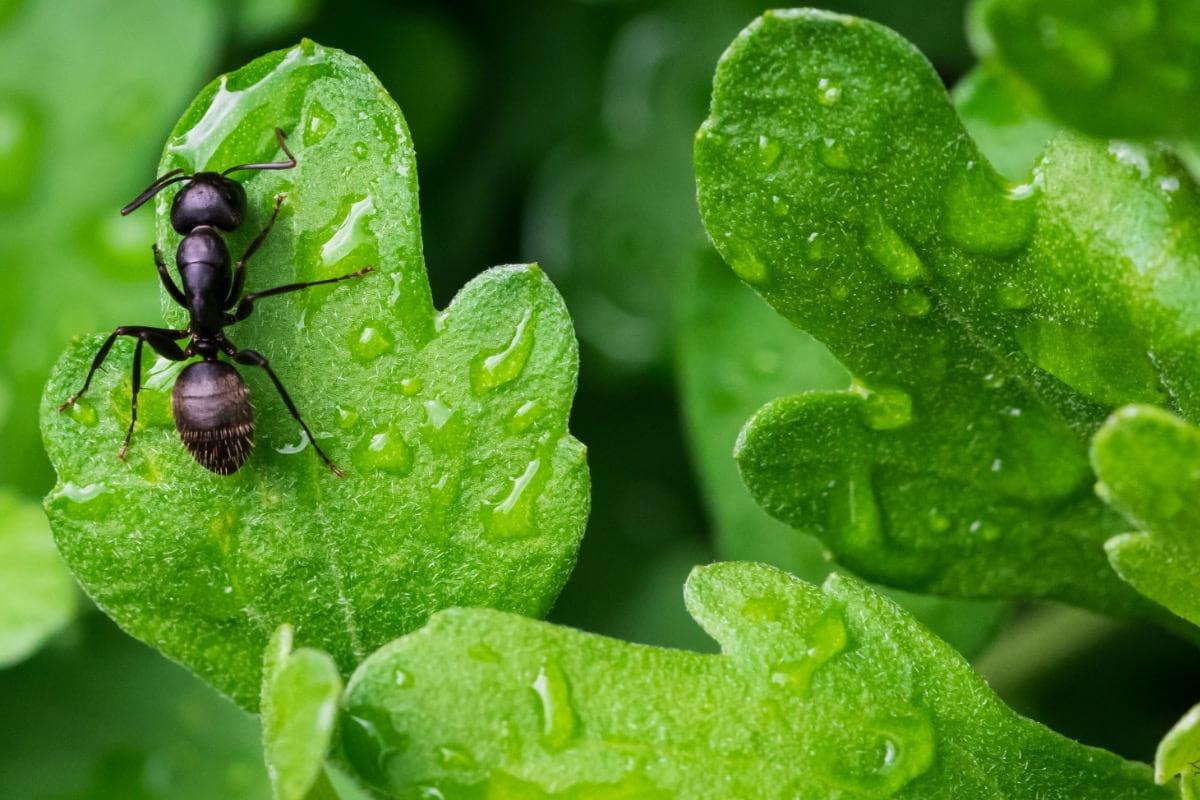 Use Soapy Water
Mix a quart of water with one tablespoon of dish soap in a spray bottle. For good measure, you can also add a little canola or olive oil.
Shake it to mix well, then spray the soapy water directly onto the ants. You can also pour a bottle into the ant nest.
What's great about this solution is that the mixture will dry up, doesn't have residual effects, and can be applied as many times as you wish. Just make sure not to spray onto your plants or grass, as this can kill them.
Use a Vinegar Solution
Mix a 1:1 ratio of white vinegar and water, then spray all along the perimeter of your yard. If your ant problem is a big one, then spray it around your patio, porch, etc. too.
You can also pour the solution into ant nests. But again, avoid getting the solution on your plants, as it'll do damage.
Vinegar solutions won't kill ants, but they'll erase the pheromones the pests use to communicate with one another and to get home. This will confuse the ants and motivate them to make a home elsewhere.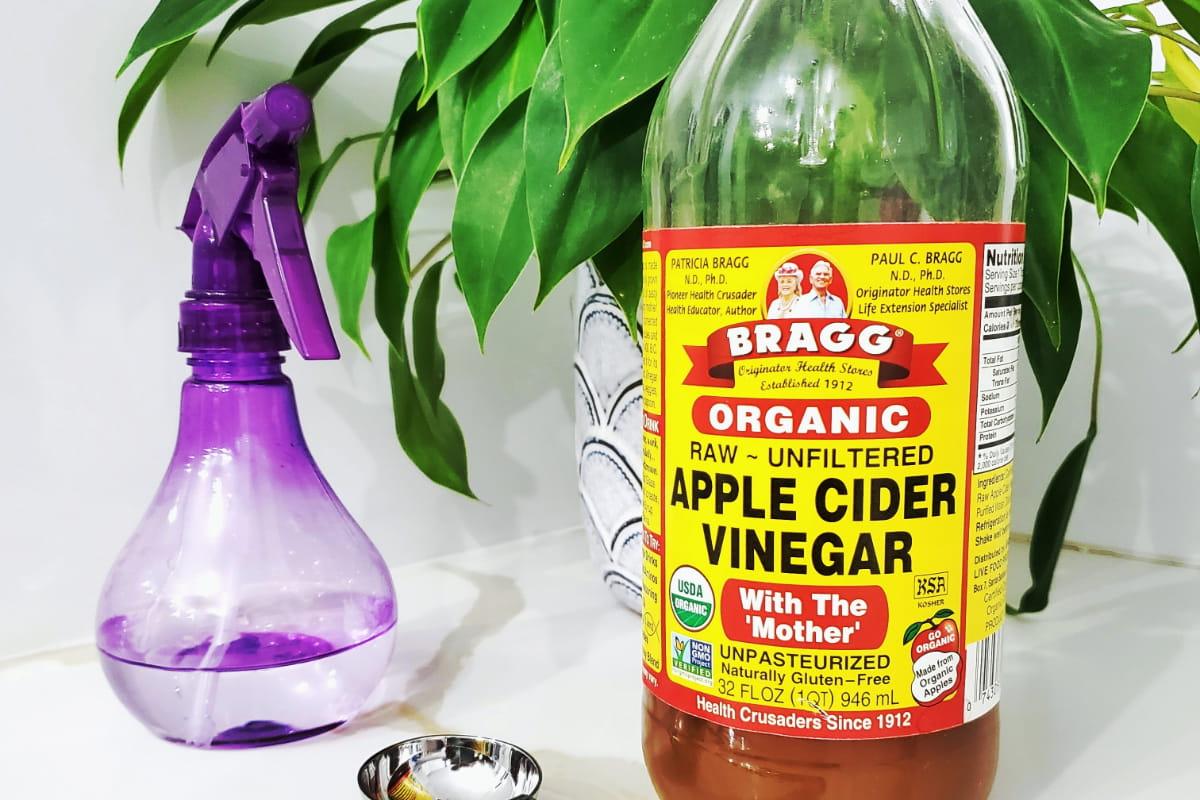 Spread Diatomaceous Earth (DE)
Diatomaceous earth (DE) is basically crushed-up fossils. While it's not harmful to humans and animals, DE is lethal to bugs and insects since the little sharp pieces shred their exoskeletons. As a result, they die from dehydration.
When purchasing DE, make sure you buy the food-grade version. Then spread a small layer wherever you see ants, as well as around your house's foundation and entry points.
Water will wash DE away, so you should reapply after you water your lawn or when it rains.
Pour in Boiling Water
This is one of the easiest ways to get rid of ants! All you need to do is boil a pot of water, then carefully pour it inside the ant nests. You should repeat this every few days to ensure the water reaches the deepest parts of the nests.
While this method is effective, it does kill grass and make soggy spots in your yard. This makes boiling water only ideal to use if the ant nests are in a paved place or bare patch in your lawn.
Mosquitoes
Mosquitoes are nasty bugs that can spread serious diseases, like the Zika virus and malaria. Plus, their annoying buzzing and irritating bites can ruin a good time.
Reclaim your backyard and outdoor living space by giving these things a try.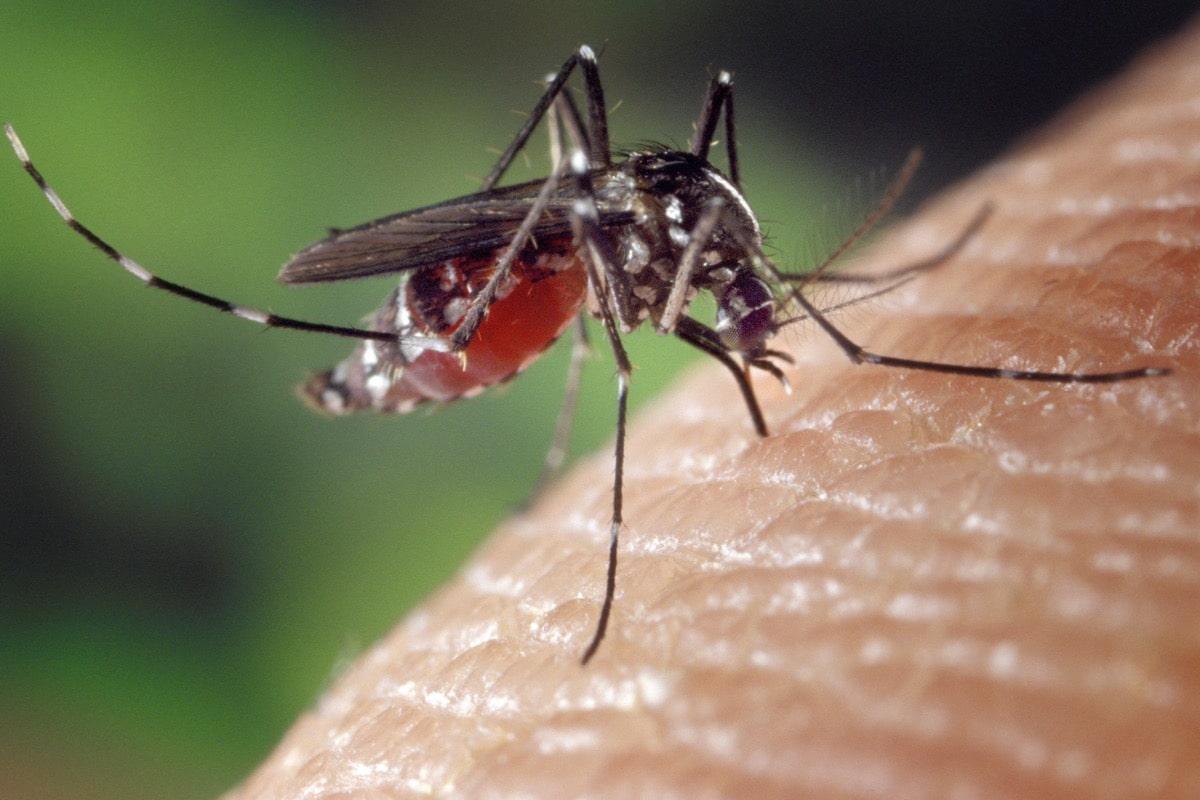 Eliminate Standing Water
While mosquitoes are flying insects, here's a surprise: they spend most of their life cycle in water. They love to lay their eggs in standing water, which then hatch into swarms from hell.
This means you need to be diligent in eliminating standing water, especially after it rains. Check things like your pet bowls, empty flower pots, buckets, and bird baths.
You can make things easier on yourself by creating a rain garden. This naturally funnels water to native plants that'll absorb the moisture and thrive. A bonus is it'll prevent flooding in your yard too!
Get a Fire Pit
Mosquitoes (and most other insects) don't like smoke. So why not treat yourself to a fire pit?
With a fire pit, you can stay outside long after the sun's gone down. Stay warm next to the crackling fire, with peace of mind that your flesh isn't the target for mosquitoes and other bugs.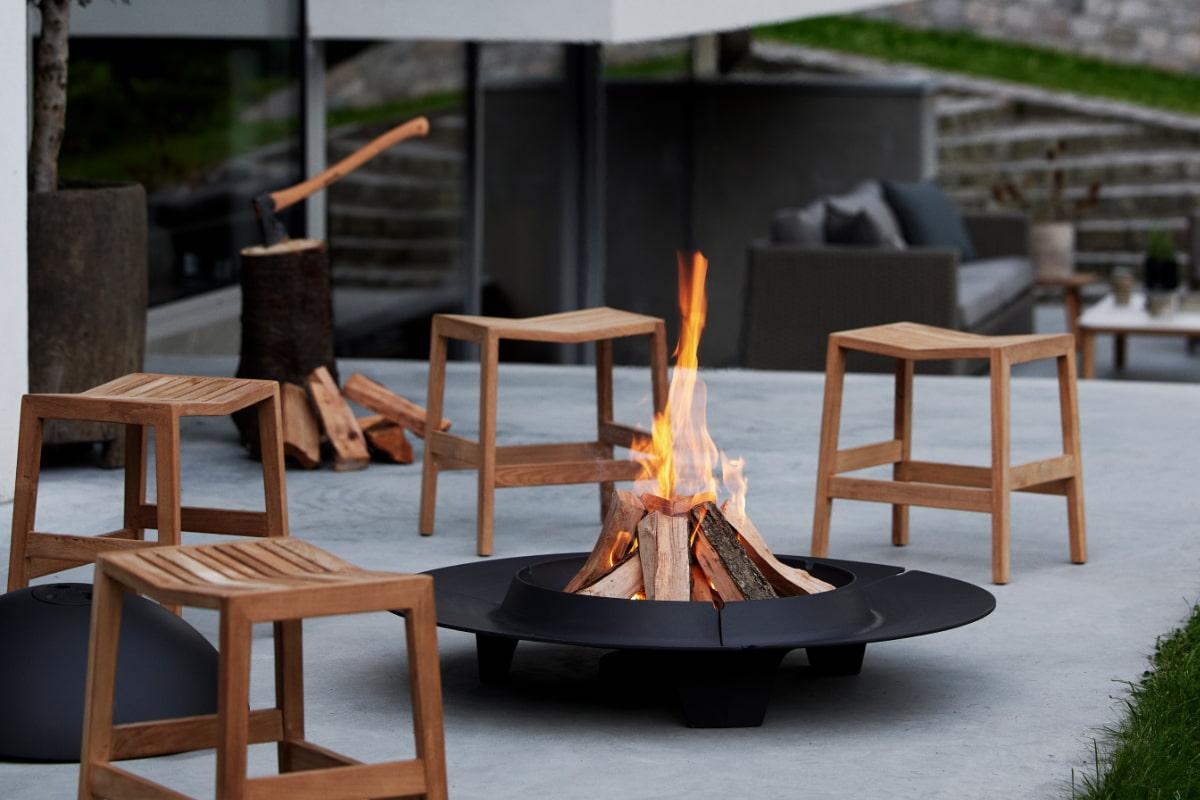 Clear Your Yard
As part of yard maintenance, you should already be clearing up debris regularly. In addition to this, you should also dethatch the area to make it less attractive to mosquitoes.
Thatch is the layer that sits between soil and growing grass. Once it gets to over half an inch thick, you need to use a rake or dethatcher on your lawn.
Plant Natural Mosquito Deterrents
If you've always wanted to do some landscaping, then here's your chance. Many plants are natural mosquito deterrents, so feel free to go wild! Some good choices include:
Lavender
Lemongrass
Garlic
Basil
Rosemary
Peppermint
Sage
Many of the above can be used in the kitchen too, so these multipurpose plants will definitely pay off.
Also, we mentioned earlier that citronella candles can deter flies. Well, they can deter mosquitoes too! Having a few citronella plants in your yard won't hurt either.
Wasps
Only 3% of adults and 0.8% of children have insect sting allergies, but do you really want to chance it? Besides, wasp stings can be pretty painful, even without allergies.
And the thing is, wasps can sting more than once, so that's a recipe for a bad time. Here's how to keep wasps away.
Use Soapy Water
Got some soapy water left over from killing ants? Then use it for wasp nests!
When you spray the nests, it'll clog the wasps' spiracles, or breathing pores. As a result, they die right away.
You should only use this soapy water mixture on small nests. Bigger nests will need more heavy-duty insect solutions.
Spray Peppermint Oil
Wasps hate this essential oil, and you won't need much to keep them away. Dab a little onto cotton balls and put them all around your yard.
To exterminate existing wasps on your property, mix one tablespoon with four cups of water, then spray directly onto the wasp nests. You can also spray this solution around the yard in places they'd potentially nest, such as the railings and eaves. Just ensure that you spray it every few days to keep up with repelling wasps.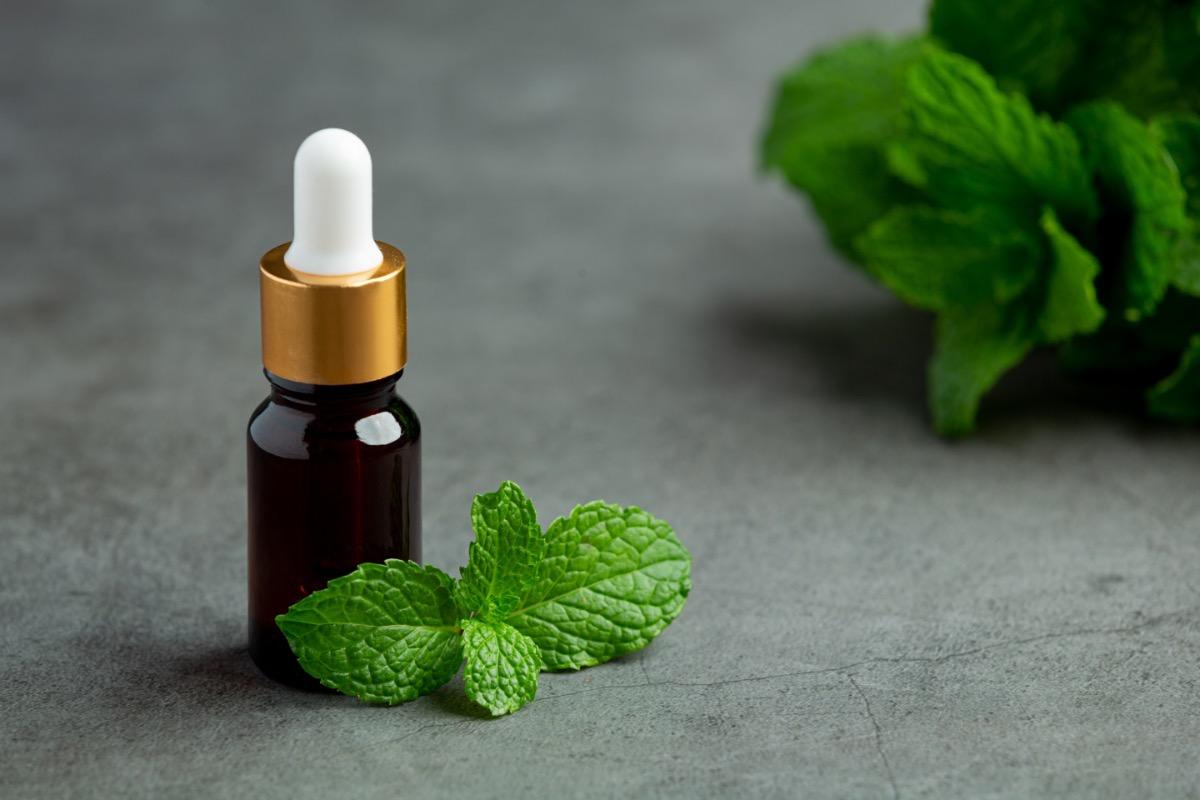 Eliminate Food Sources
Wasps love to feast on your leftover food, especially proteins and sugars. But that doesn't mean you need to stop your fun summer barbecues.
While you can still lounge on your patio furniture while chowing down on BBQ delights, make sure to dispose of everything promptly afterward. Not only that, but you should put all food waste and compost in covered containers.
Fleas
If you have pets, then you've probably had to deal with fleas before. Unlucky people will know how itchy and painful flea bites can be!
Even if you don't have pets, you can bring in fleas from the yard if you have an infestation. So here are some tips for keeping fleas at bay.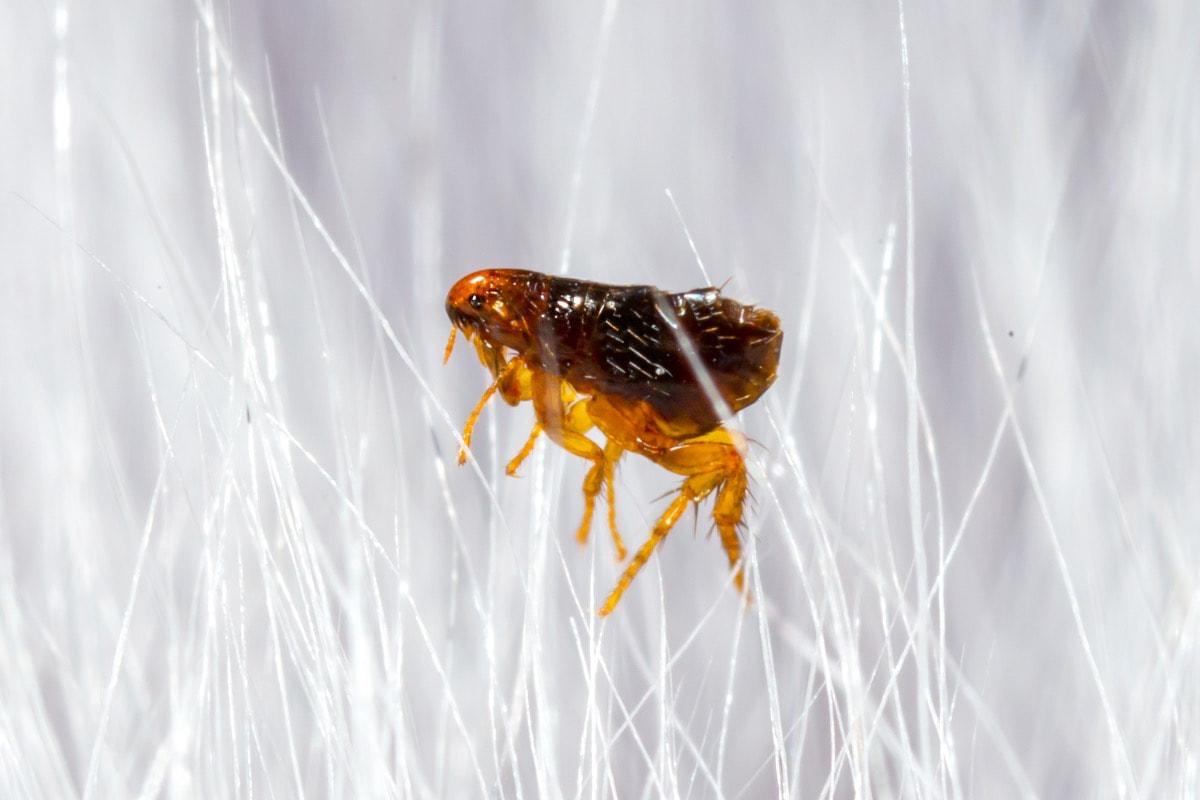 Maintain Your Yard
Insects and bugs don't find clean yards attractive, and fleas are no exception. So make sure you remove debris as soon as you notice it. It can also be helpful to create a barrier around the perimeter of your yard; remove all plants and bushes.
In addition, mow your lawn at the right length. If your grass is too long, then fleas will thrive; if it's too short, then the flea's natural predators will stay away.
If you have flower beds, then mulch them with cedar. This is a natural repellant, making your flower beds unattractive to fleas. You can also sprinkle the cedar mulch around your yard for better coverage.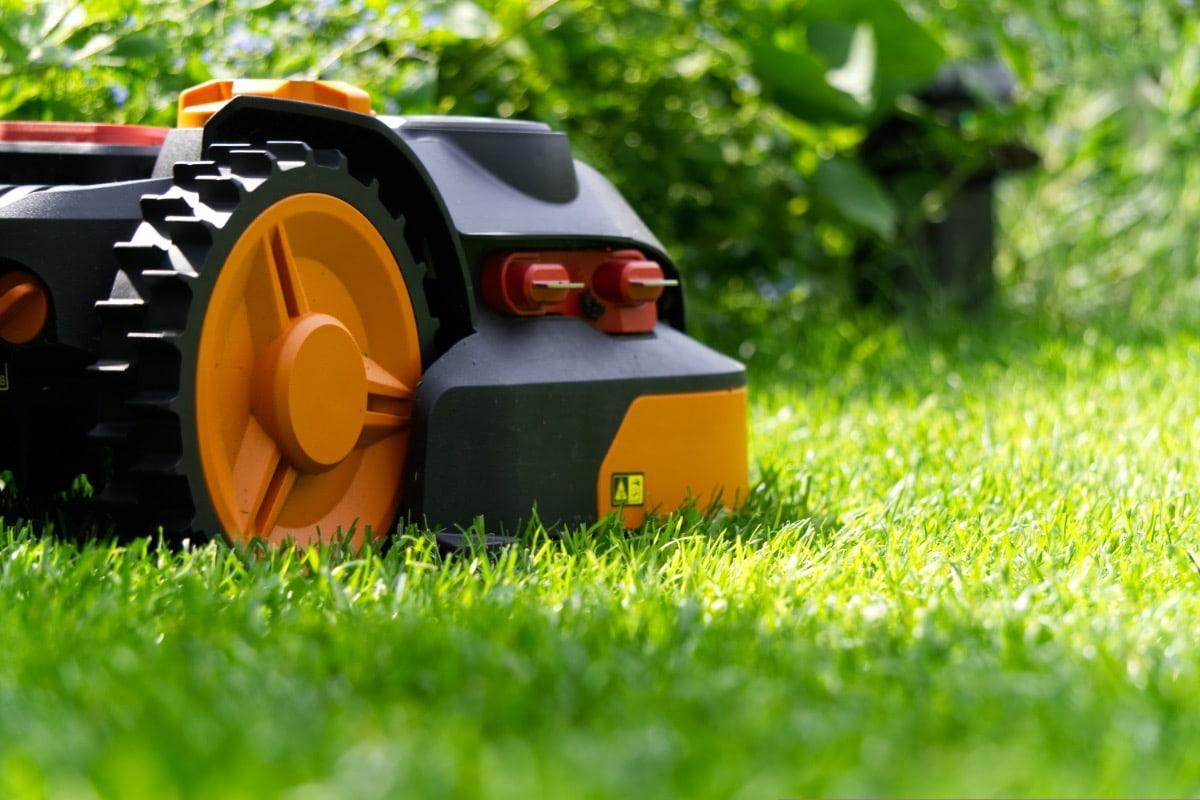 Get Nematodes
Nematodes are small multicellular organisms that eat not only fleas, but also other pests, such as ants and termites. You can find them in garden centers or online stores.
Once you purchase the nematodes, just follow the instructions on the packaging.
Get Pest Control
Not only will fleas hitch a ride on your pets, but also wildlife. So even though those squirrels and rabbits are cute, they can all potentially be wonderful hosts for these pests.
Stop feeding the wildlife if you've been doing so, as that'll stop them from coming. And if they've hunkered down, call a professional pest control company to come take care of the problem.
Say Goodbye to Insects in Your Yard
Insects can really put a damper on things, especially if you like spending lots of time outside. Not only can they cause issues outdoors, but they can even move indoors if the conditions are right!
But now that you know how to eliminate bugs, you'll be able to create a dreamy yard that isn't full of nightmare creatures. You and your loved ones will be able to fully enjoy the yard, with no creepy crawlies ruining your time.