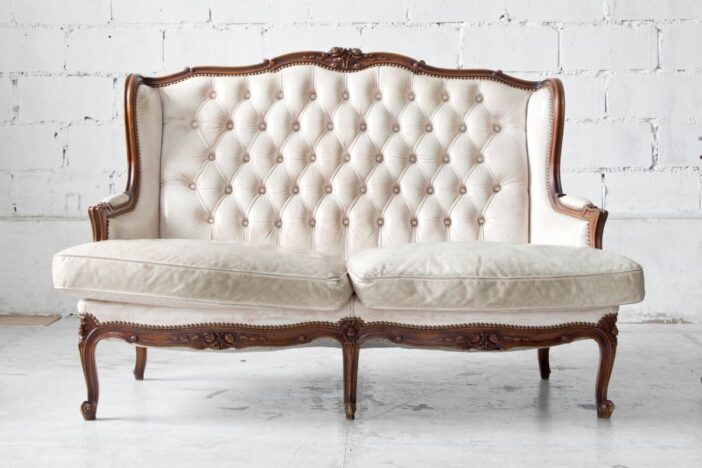 While it may be easier to decorate your home in one single style, you can mix various movements to great effect. For instance, you can bring together decidedly retro or vintage items with modern ones. However, you just have to do so carefully and creatively – basically, you've got to know what things can and can't be mixed and how to combine them. Here's a look at ways to successfully use both modern and vintage elements in your home's interior design:
Pick decor by shape
Initially, you might assume that something vintage and something decidedly contemporary would have a different look or shape to it. However, they often bear similar characteristics in terms of line. For instance, a mid-century modern table is going to be simple with clean lines and few embellishments. Modern pieces have the same characteristics. When you decorate a room, pick furniture from different eras that share a similar shape – when it comes to modern and retro, that shape will likely be rectangular, sleek and simple. What's more, many vintage looks inspired modern design, so finding pieces that seem to go together is totally doable.
Use color palette
Do you have an antique armchair and are looking for something to go with it? Consider a contemporary rug with a retro color palette. While a palette can't make a baroque bench match a contemporary egg chair, it can help vintage and modern decor look more cohesive – the two styles really do have a lot in common.
You can base your color palette on the era you want to highlight most (neutrals for vintage) or pick a scheme you love regardless of period.
Customize your furniture
Speaking of color palette, you can give old pieces a new hue by customizing them. Have a vintage chair reupholstered in a modern print. Or, paint a coffee table so it better matches your chosen palette. Don't be afraid to make changes to pieces you already own or ask for customization options when you buy new. Doing so gives you more control over things like texture, color, print and fabric.
Grab a statement piece
Blending retro and modern in your home doesn't have to mean blurring the lines completely. In fact, you can add statement pieces to your rooms that draw attention to their unique look and historical origin. These items attract the eye and give your home some flair and offer you a chance to showcase something you love.
A retro or modern statement piece could be a unique sofa or chair, a record player, a piece of art, an interesting lighting fixture, you name it. Really, the item just has to pop out against the rest of your decor.
Find inspiration
Compile ideas you like by looking for decor inspiration. Talking about color, furniture shape and statement pieces can help, but identifying the things you like in other homes can help you really envision your own. Check out design magazines and online photo-sharing boards and pay close attention to what things stand out to you. Those features can be used in your house.