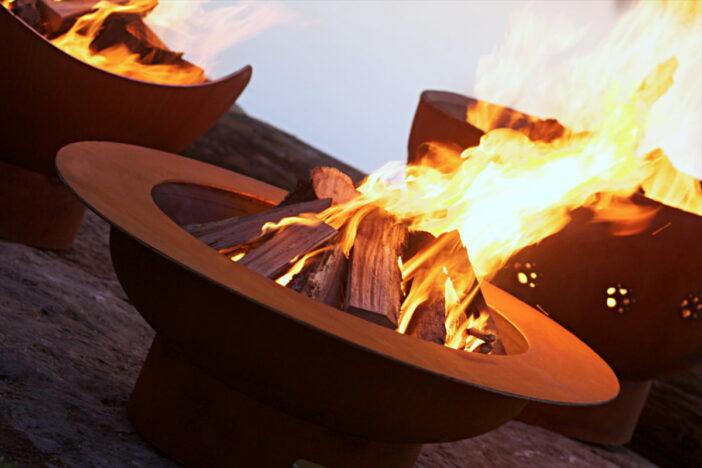 Did you know that most people use their fire pits more in the fall? However, fire pits can be used during any season for some backyard fun. 
If you plan to use a fire pit this year, you'll need to think about what type of fuel you want to use. The most common choices are wood, gas and charcoal but they're not the only options. Which one is the best? It really depends on what you're looking for in a fire pit or fireplace experience.
Each type of fuel has its own set of pros and cons, and you'll need to decide what type of fuel you want to use before purchasing your fire pit. Keep reading and we'll explore the different fuel types for fire pits and their advantages and disadvantages.
What Type of Fire Pit Fuel is Best for You? 
There are a number of things to keep in mind when deciding what type of fuel to use for your fire pit or outdoor fireplace. Aesthetic appeal is subjective, but some other objective characteristics include: 
Heat
Burn time
Cost
Safety
Ease of use
Availability
What Amount of Heat is Produced by the Fuel?
How hot do you want your fire pit to burn? If you plan to have winter fires, you'll want something that burns a little hotter. The amount of heat produced by a fuel is determined by its caloric content. The higher the caloric content, the more heat it produces. Different fuels have different caloric content, so not all fuels generate the same heat. Wind chill and environmental temperature all impact the amount of heat you'll need or want from your fire pit fuel.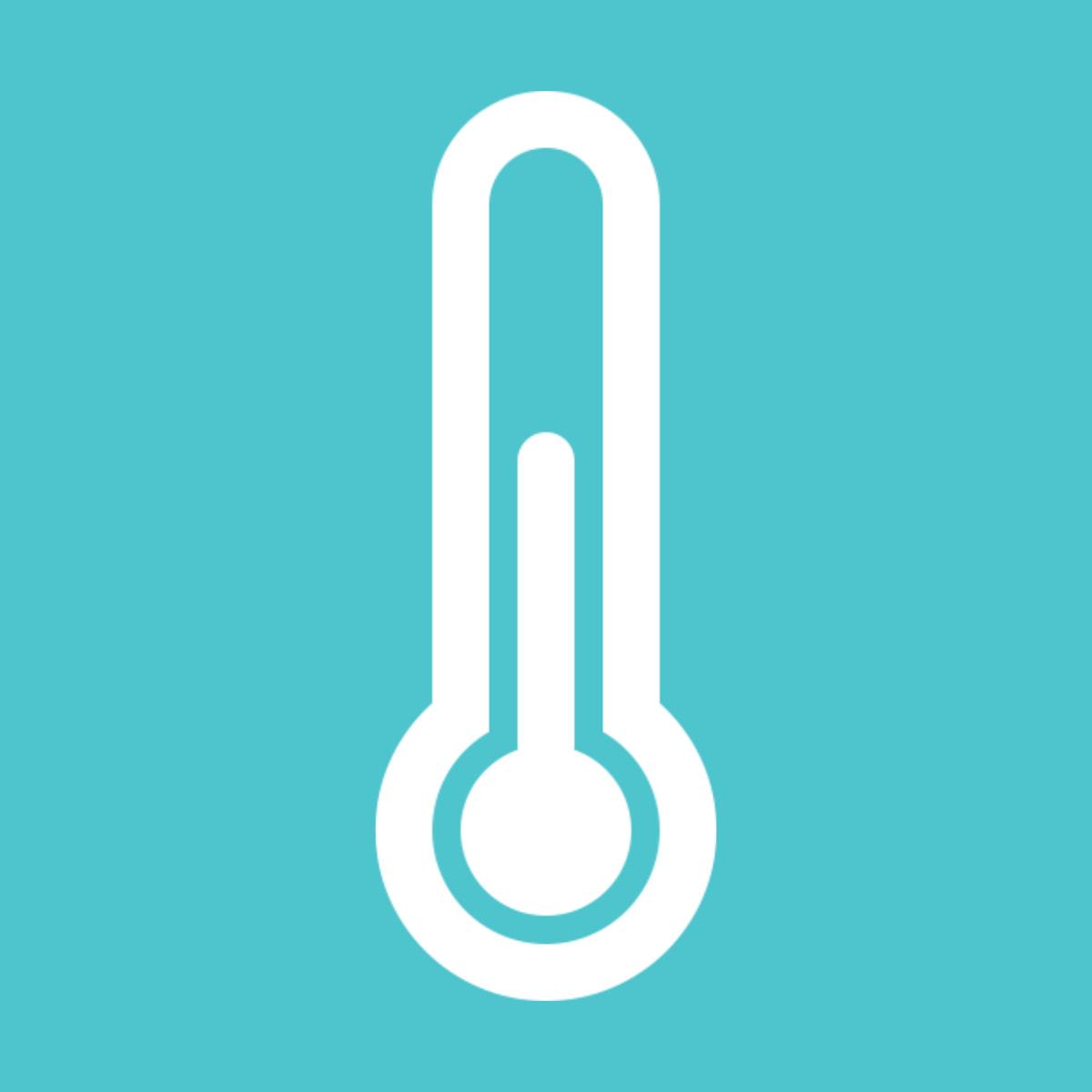 How Long Do You Want Your Fire Pit Fuel to Burn? 
If you're new to fire pits, you may wonder how long your fuel should burn. The answer to this question depends on a few factors, including the purpose of the fire pit and how frequently you want to replenish the fuel. There's a big difference between needing heat for a couple of hours while you enjoy a drink and hosting a party that goes deep into the night. It also matters if you expect to be sitting the whole time or walking around.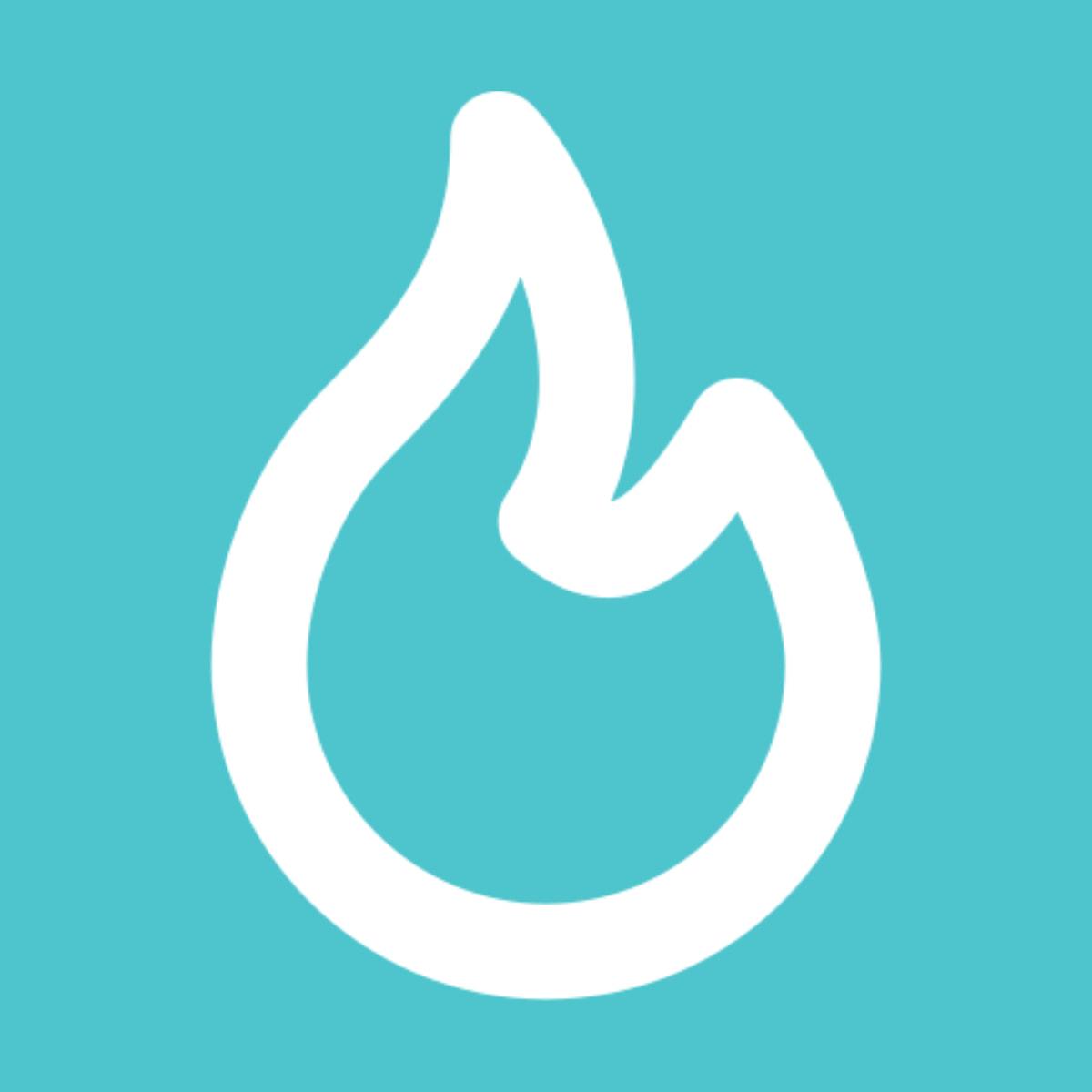 '
What is the Cost of the Fuel?
One of the most important factors in evaluating fire pit fuel options is the cost. If you don't want to burn through your hard-earned cash, you need to compare both short and long-run fuel costs. Some options require potentially expensive installations, while others frequently need to be replenished or are simply expensive solutions. If you only occasionally need a fire pit, it might not matter much. If you plan to have frequent outdoor activities in the space, it's a much more important consideration.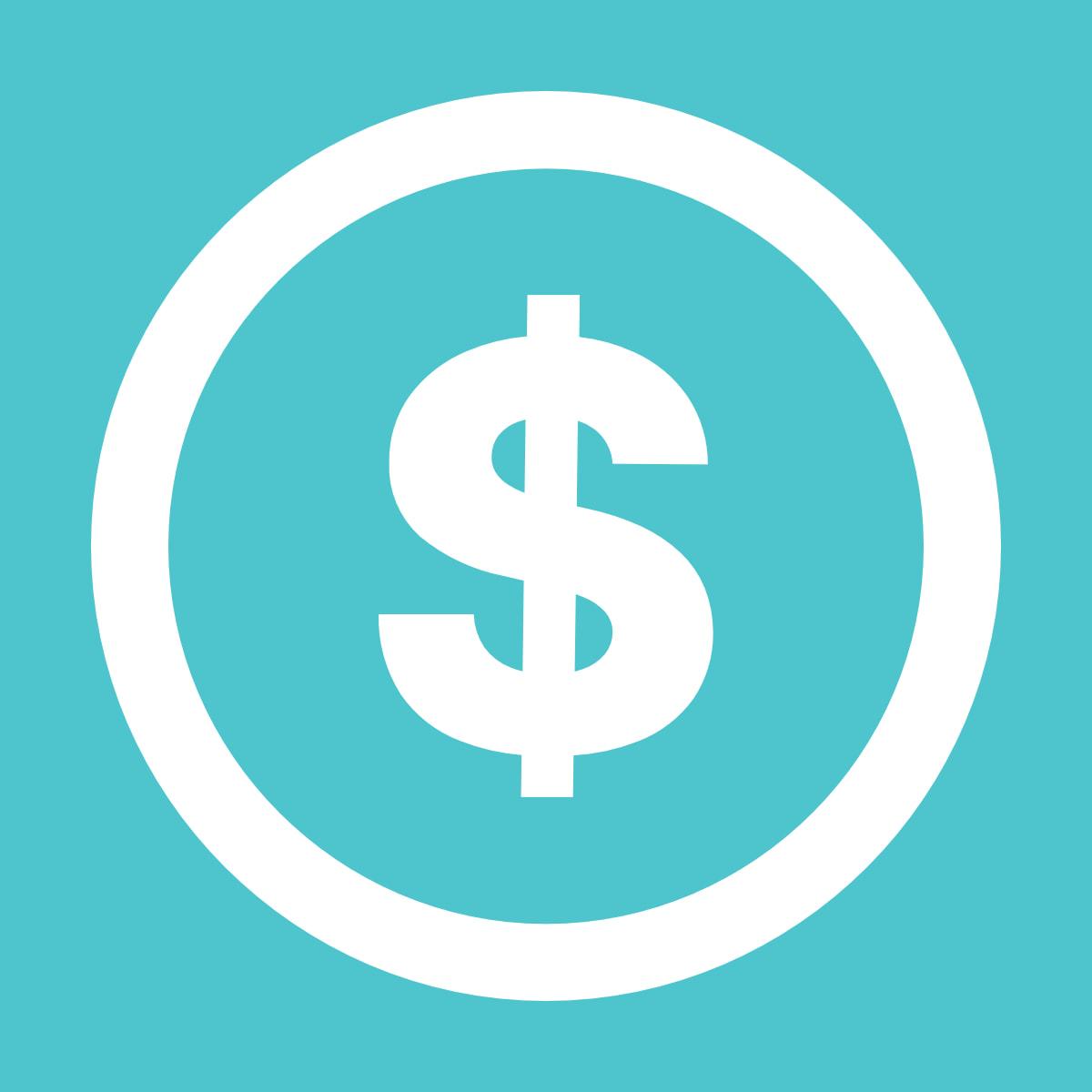 Which Fuels are Safer for Your Setting?
Your specific environment determines which fuels may be safer to use than others. Some require uncovered and well-ventilated spaces, while others become more dangerous in windy conditions or when flammable materials are in close proximity to the fire pit. The presence of pets and kids is also a consideration as thermal burns are one of the most preventable injuries sustained by small children and adolescents. [Flaherty & Sheridan (2019)]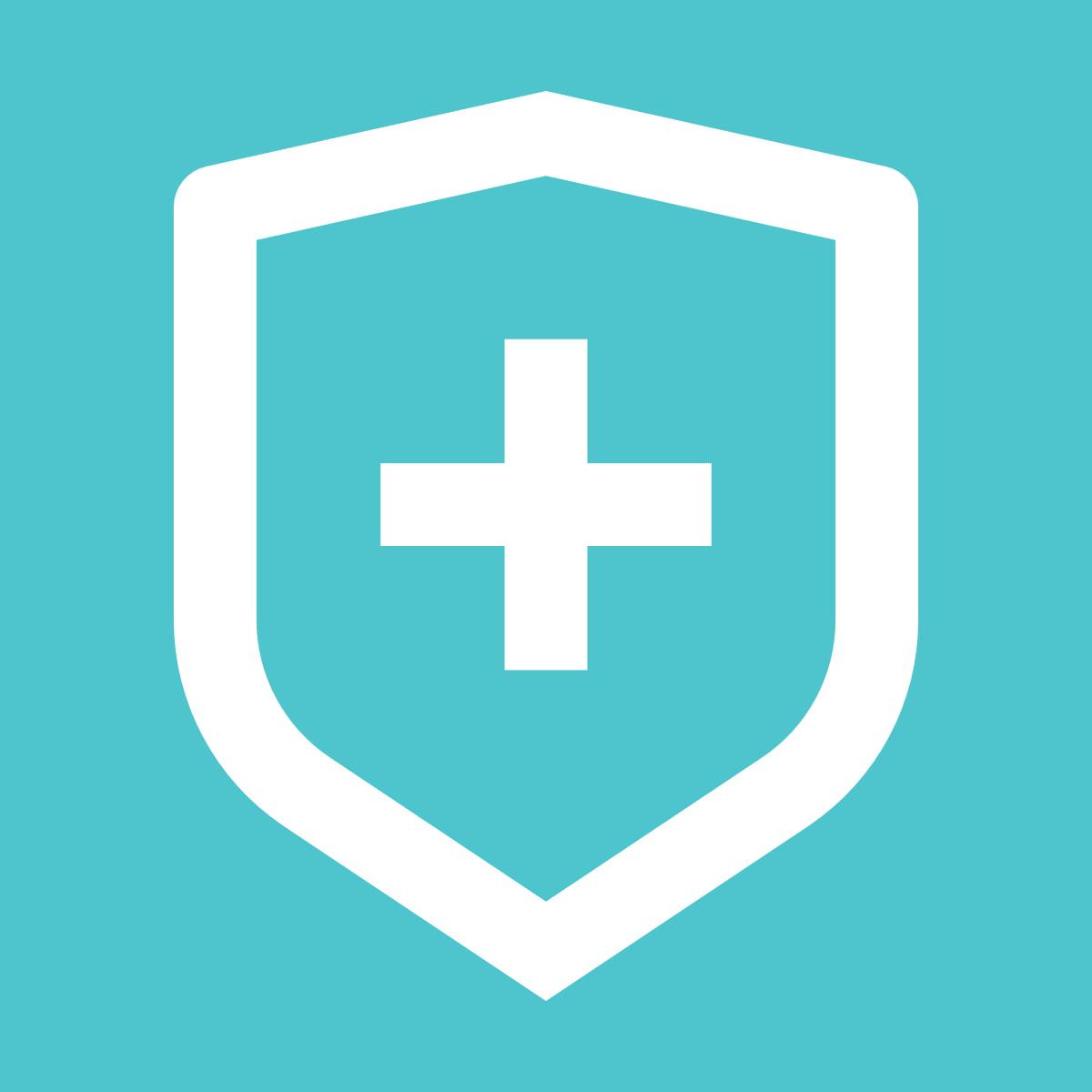 How Easy is it to Manage and Clean Up Fires Generated by the Fuel?
One of the factors that is likely to overlooked is the hassle of starting and cleaning a fire pit after the fire has burned out or been extinguished. Is it easy to ignite or take a lot of work? Some fuels require little to no clean-up, while others need dowsing, sweeping and disposal of ashes and embers. Another challenge from some fires is smoke and odors that need to be ventilated away from the area if you hope to create a welcoming setting for friends and family.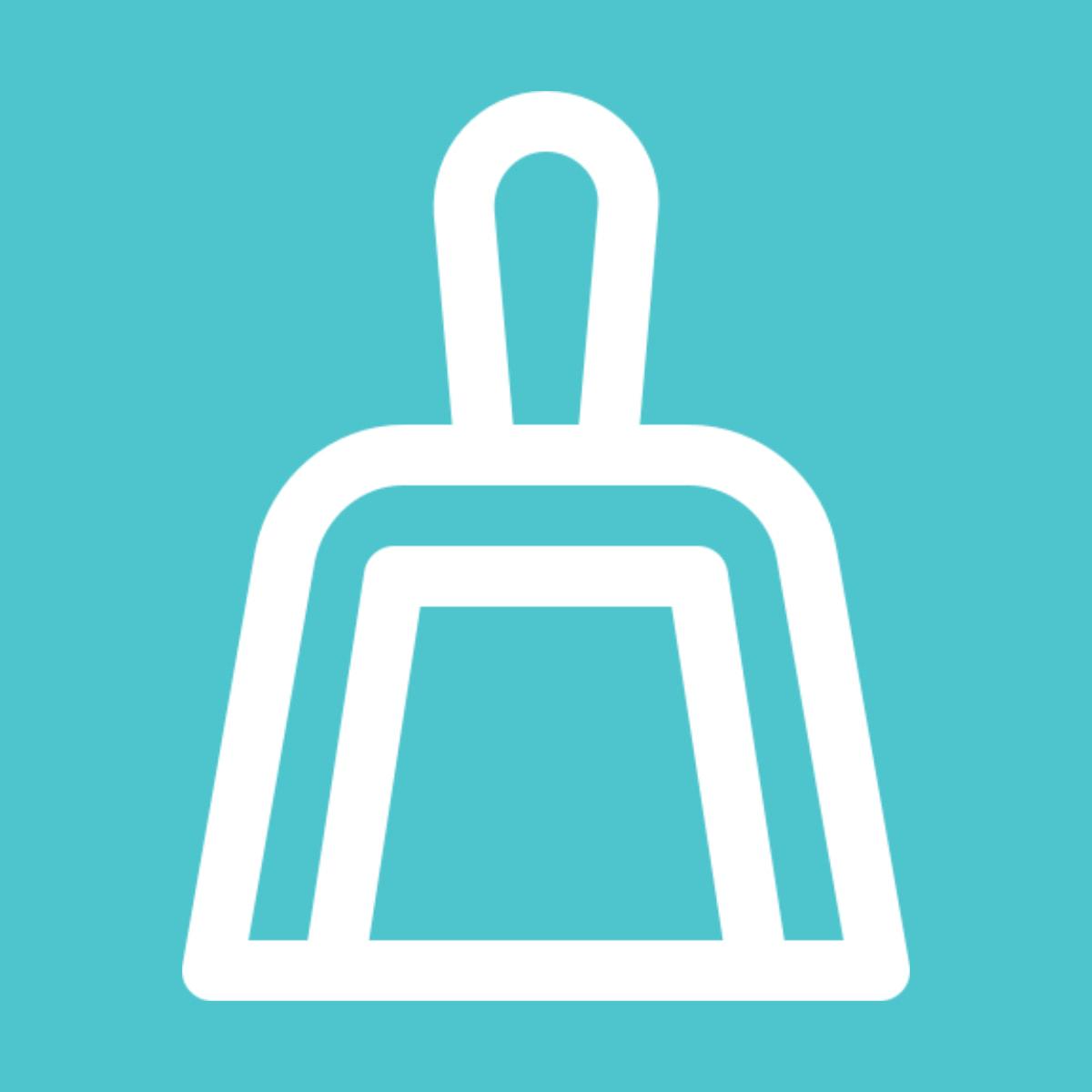 What is the Availability of the Fuel?
Depending on your location and the time of year, some types of fuel may be easier to find or purchase than others. Obviously, cold Winter months are when there's likely to be the highest demand, so you might want to stock up in advance. Traditional fuels are apt to be more readily available than some newer ones. Additionally, global or domestic supply chain issues can also result in longer lead times for retail outlets to restock certain fuels, so it's good to know where the fuel is sourced.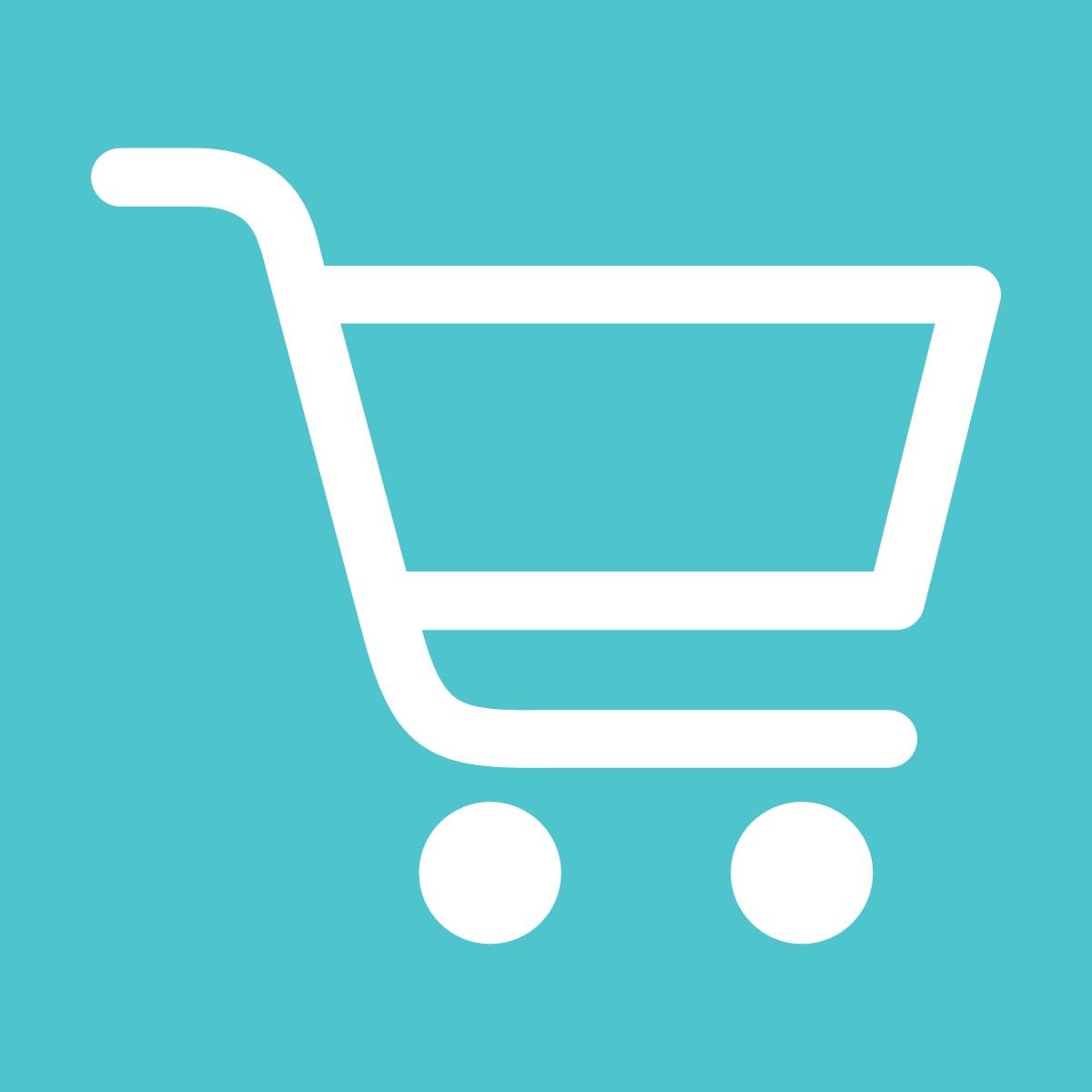 ---
Primary Types of Fuel for Your Fire Pit
Are you ready to choose the right fuel for your fire pit? Check out some common options.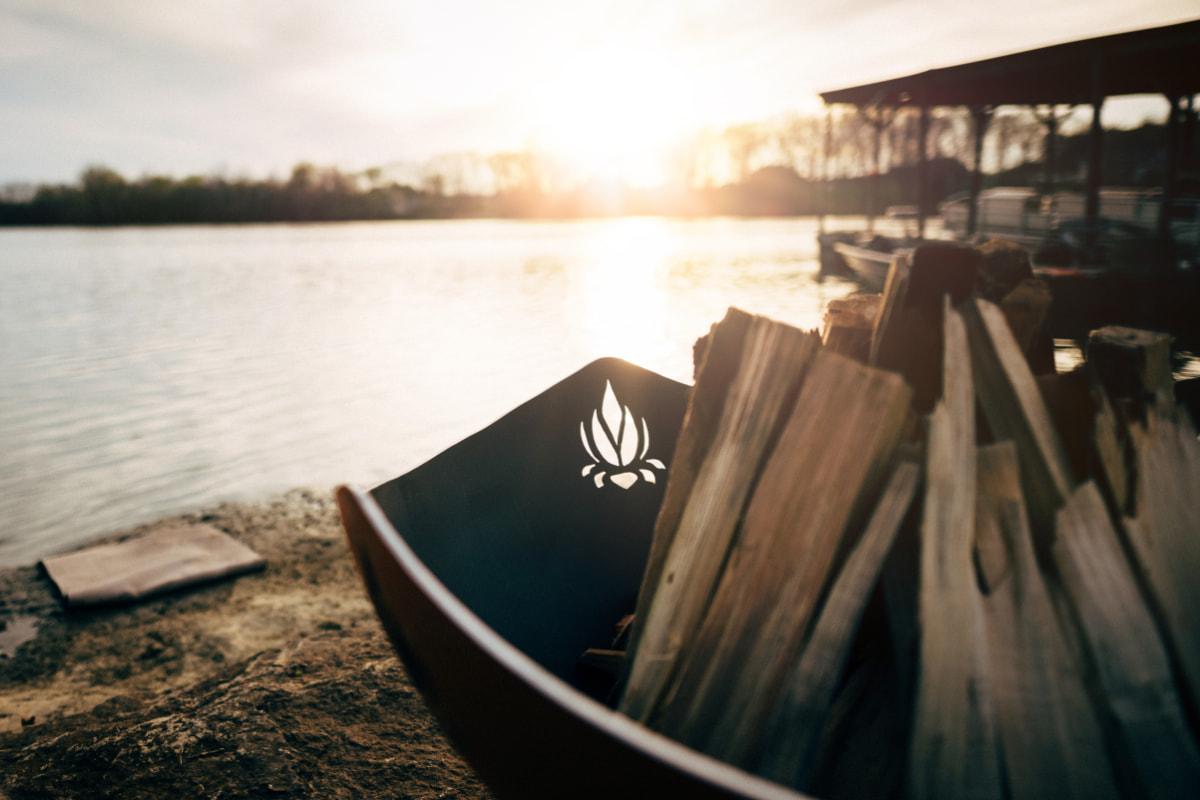 Seasoned Wood
If you're looking for a more traditional fire pit fuel, seasoned wood is a great option. Seasoned wood is simply wood left out to dry for a period of time – typically six months or more.
This type of wood burns hotter than gas fuels and produces longer-lasting flames than non-seasoned wood, making it a great choice for cold winter nights. It's easy to find at hardware and grocery stores and is usually inexpensive. However, wood burns quickly relative to other fuel options and needs frequent replenishing.
However, there are a few things to keep in mind when using seasoned wood. First, it's important to use only fully dry seasoned wood that ideally has been cut into small pieces. Avoid using green wood, as it produces more smoke and could contain moisture that can cause the fire to flare up. Second, because seasoned wood burns so hot, it's important to use a larger fire pit to keep the flames at a distance from curious little hands or paws. Third, if you do choose to use a wood-burning pit, make sure it's properly ventilated.
Another downside to using wood is that it can be messy and take a lot of time to clean up after you're done with the fire pit. Ashes and embers need to be dowsed with water and swept up so they don't present a danger or dirty up your outdoor setting.
Lastly, burning wood emits harmful pollutants such as carbon monoxide (CO), carbon dioxide (CO2), nitrogen oxides (NO & NO2), sulfur dioxide (SO2), volatile organic compounds (VOCs) and particulate matter (PM). Breathing in these pollutants can lead to respiratory issues, aggravate asthma symptoms and even increase the risk of cardiovascular problems.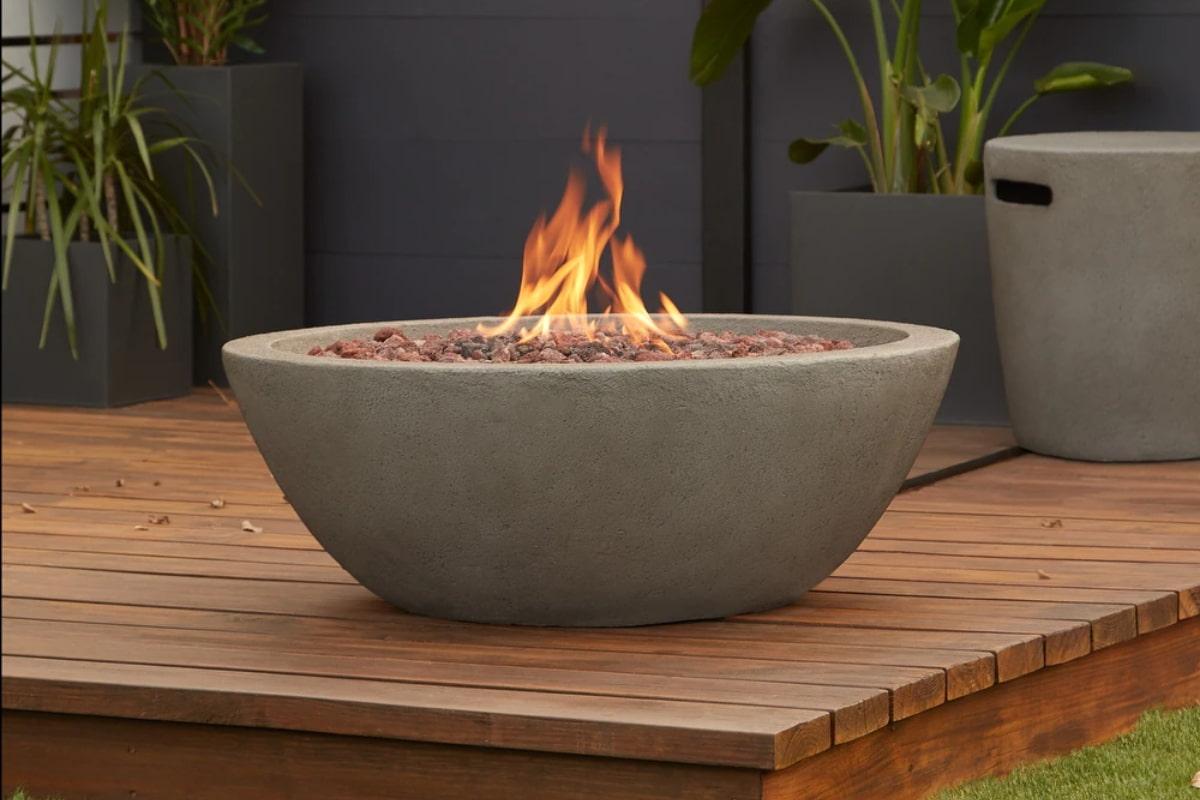 Propane
Liquid propane is one of the most popular types of fuel used in fire pits and it comes in the familiar tanks often seen connected to Weber Grills and other barbecues.
Propane gas is a clean-burning fuel that produces less heat than wood or coal, but enough to keep you warm on a cool night and with only a low level of carbon dioxide. When you're heading inside and no longer need the fire, simply turn the valve to shut off the flow of gas. There's no mess to clean with propane, although there may be an odor depending on the ventilation.
Propane tanks come in different sizes and can be refilled or replaced when they run out, making them a convenient option for long-term use. While you can usually find them at most hardware stores as there are rarely propane shortages, shipping delays and a lack of tanks can make it more difficult to come by if you live in smaller towns or off the beaten path.
But, there are a few downsides to using propane in your fire pit. First, as a compressed gas, it can be dangerous if not stored and used properly. Second, it can be expensive to keep refilling your tank. But if you're looking for a clean-burning, easy-to-use fuel for your fire pit, propane is a great option.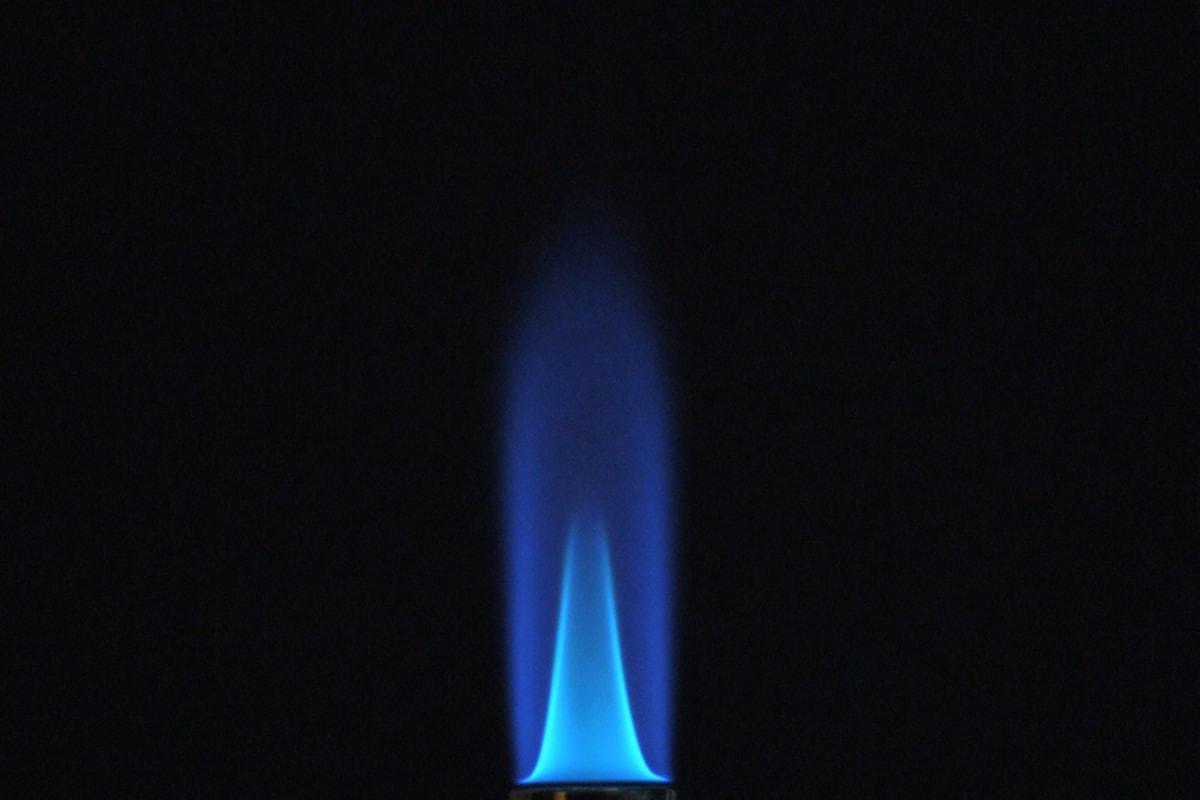 Natural Gas
If you're looking for an odorless and clean-burning fuel for your fire pit, natural gas is a great option.
There are a few things to keep in mind if you choose natural gas for your fire pit. First, you'll need a natural gas line to connect to or a tank. If you don't have an existing gas line running to your home, it should be installed by a professional and can be costly. However, once the line is installed, natural gas is usually one of the most cost-effective fuels and you never have to worry about running out. Otherwise, you will need to purchase a tank of natural gas and have it delivered to your home.
Second, natural gas is a fossil fuel, so it's not the most environmentally friendly option. If you're looking for a green option for your fire pit, consider using bioethanol instead. Though they emit 99% less pollutants than wood, natural gas does produce carbon monoxide, nitrogen oxides, methane and sulfur oxides which need to be vented.
Natural gas fire pits are typically easy to control and are a safer option than wood-burning pits. They don't produce smoke and embers, so you won't have to deal with smoky clothes or ashes afterward. However, they produce less heat than wood or propane.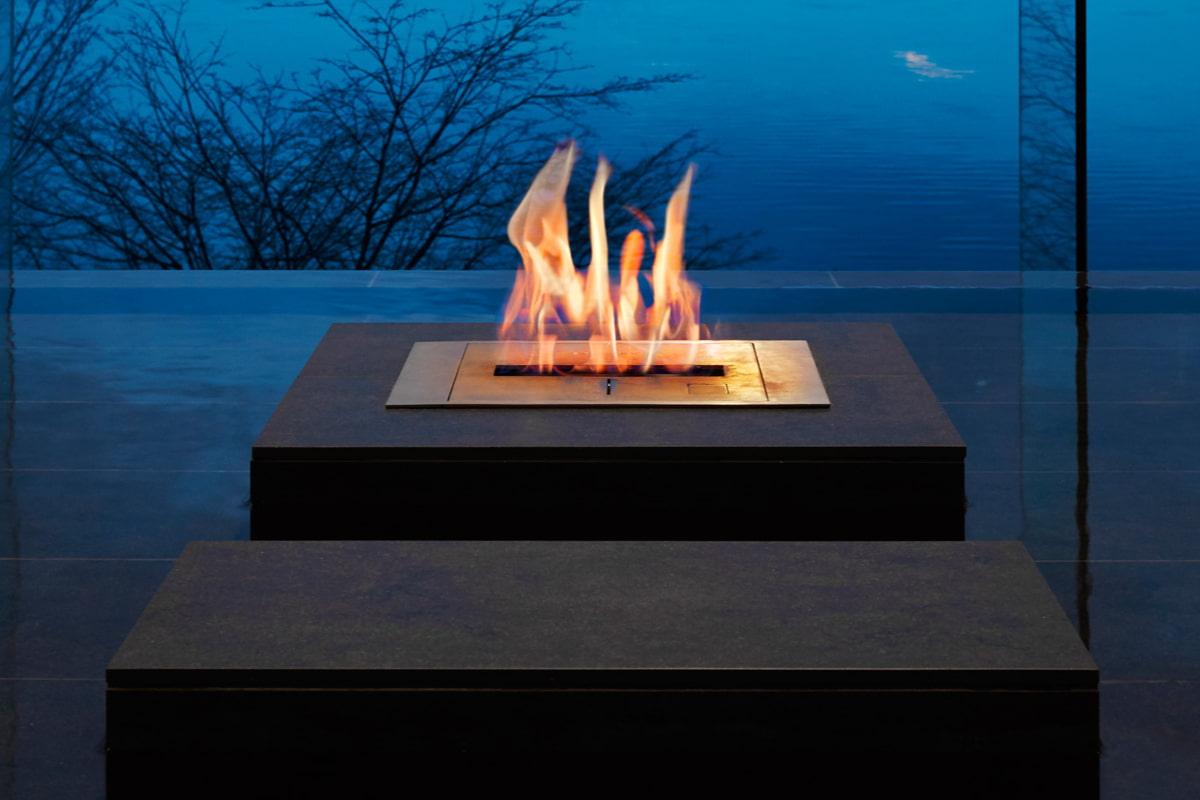 Bio-Ethanol
Ethanol is a type of alcohol that's derived from plant sources. It can be used as a fuel for fire pits and it has some advantages over other types of fuels.
Bio-Ethanol Stats
Bio-ethanol fire pits and fireplaces can offer up to 98% fuel efficiency rates, considerably higher than traditional wood-burning models, thereby reducing wastage and harmful emissions.
As per a study by the Environmental Protection Agency (EPA), burning biomass such as bio-ethanol can result in 59%-86% lower greenhouse gas emissions compared to using fossil fuel equivalents.
Based on a market research forecast, the global bio-ethanol fireplace market is predicted to grow at a CAGR of more than 4% between 2021 and 2026, indicating increasing global preference for this revolutionary and environment-friendly heating solution.
One advantage of ethanol is that it burns cleanly. This means that it produces little to no smoke or soot, which can be a problem with other types of fuels. This smokeless fuel is a great option for spaces with shifting breezes and for people who want to enjoy their fire pit without worrying about smoke. Bio-ethanol is also a good choice for those who have respiratory issues or are sensitive to smoke. It also requires less ventilation than gas alternatives, allowing it to be used indoors and outdoors.
Another advantage of ethanol is that it is renewable. This means that it can get produced from plant sources that are replenishable, unlike fossil fuels like coal or oil.
Stephane Thomas, Director of MAD Design Group and creator of EcoSmart Fire, a pioneer of the ethanol fire industry, says ethanol fuel "is a smarter choice for so many reasons. We've seen a significant increase in demand for EcoSmart Fires from designers, homeowners and commercial operators – as much as for the design flexibility as for the environmentally-friendly credentials."
However, there are also some disadvantages to using ethanol as a fuel for fire pits. One disadvantage is that it can be more expensive than other types of fuel. Another disadvantage is that it may not produce as much heat as other types of fuels. However, indoor and covered outdoor spaces will retain much of the heat generated by bio-ethanol fires, while most of the heat produced by other fuels is lost through chimneys and flues.
Additionally, unlike propane or natural gas which can be housed away from the fire pit, bio-ethanol is poured into the fire pit burner itself. Depending on the size of the fire pit, it may require frequent refilling as the fire burns out. Lighting bio-ethanol may require a little finesse and a lot of care but you won't have to worry about blowing embers or messy clean-up when you're done.
Factor
Wood
Propane
Natural Gas
Bio-Ethanol
Heat
High
Medium
Medium
Low
Burn Time
Short
Medium-Long
Long
Short
Cost
Low
Medium
High Short
Low Long
High
Safety
Account for sparks, embers & smoke
Fumes to ventilate
Fumes to ventilate
Liquid fuel to light
Ease
Manual Ignition
Messy Burn
Auto-Ignition
Clean Burn
Auto-Ignition
Clean Burn
Manual Ignition
Clean Burn
Availability
Everywhere
Everywhere
Utility Company
Specialty Home & Hardware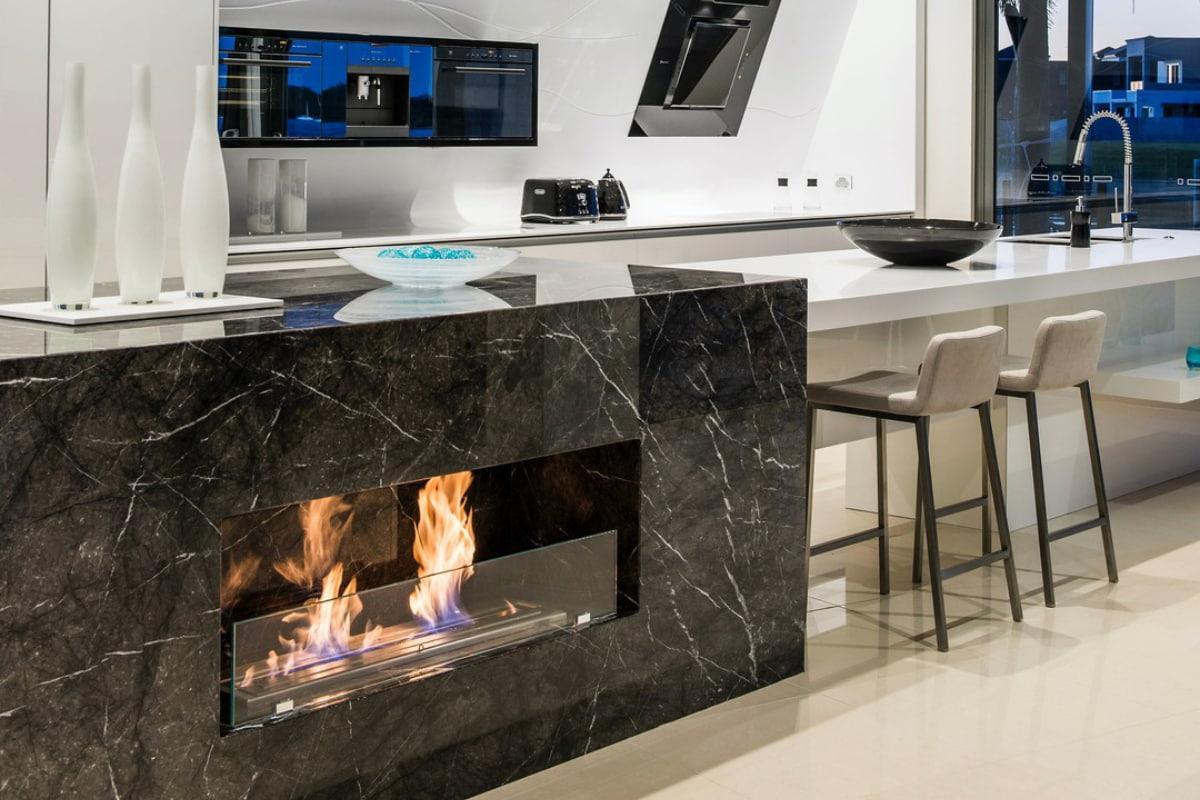 Extra Benefits for Bio-Ethanol Fireplaces
Indoor and outdoor fireplaces that burn bio-ethanol have additional advantages over other fuels beyond cleanliness, health and eco-friendliness.
Easy Installation Anywhere
The absence of smoke from bio-ethanol fireplaces not only contributes to improved indoor air quality but also eliminates the need for a chimney or flue system. Traditional wood-burning fireplaces often require extraction systems to remove smoke and other by-products from your living space. However, with a bio-ethanol fireplace, ventilation becomes unnecessary since there are no harmful emissions to be expelled.
Consequently, bio-ethanol fireplaces can be installed virtually anywhere. Whether you opt for a freestanding model, a wall-mounted one or a built-in option, the flexibility of installation allows you to incorporate a fireplace into spaces where conventional options might not be feasible.
Unique Focal Point with Real Flame
Imagine transforming your compact urban apartment's living room into a cozy haven by adding a sleek wall-mounted bio-ethanol fireplace. It not only provides warmth and ambiance but also serves as a stylish focal point without the need for extensive remodeling or costly chimney installations. The only other options that offers that flexibility are electric fireplaces with digital flames.
Bio-ethanol fireplaces offer real flames that create an authentic fireplace experience. Unlike electric fireplaces, which simulate fires using digital or other faux fire effects, bio-ethanol fireplaces provide the mesmerizing dance of genuine flames. This adds a touch of warmth and enchantment to any space, making it an enticing option for those seeking the ambiance of a traditional fireplace.
Secondary Fuels for Outdoor Fire Pits
Gel Fuel
Gel fuel is an alcohol-based fuel that is often used in fire pits. It's easy to use and you can buy it at most home improvement stores.
The main downside of gel fuel is that it can be expensive. However, gel fuel will typically burn for two to three hours. It also lights up quickly and is easy to use.
Charcoal
If you're looking for a more natural way to fuel your fire pit, charcoal may be the way to go. Charcoal is made from wood that has been burned in a low-oxygen environment, which results in a more efficient burn.
There are two types of charcoal: lump and briquettes. Lump charcoal is made from whole pieces of wood that have been burned down, while briquettes are made from sawdust or other wood waste that's compacted and held together with binders. Lump charcoal is generally considered the better option as it burns hotter and cleaner than briquettes. However, it can be more expensive and difficult to find. Briquettes are more commonly found at your local hardware store but they don't burn as hot or clean as lump charcoal.
Charcoal burns hotter and longer than wood, so you won't need to add as much during your session – making it great for large gatherings. However, it can be more expensive than wood and is relatively messy. Sparks from charcoal briquettes can easily ignite dried grass or leaves. If you must use them, be sure to keep them away from the edge of the pit and extinguish them completely when you're done.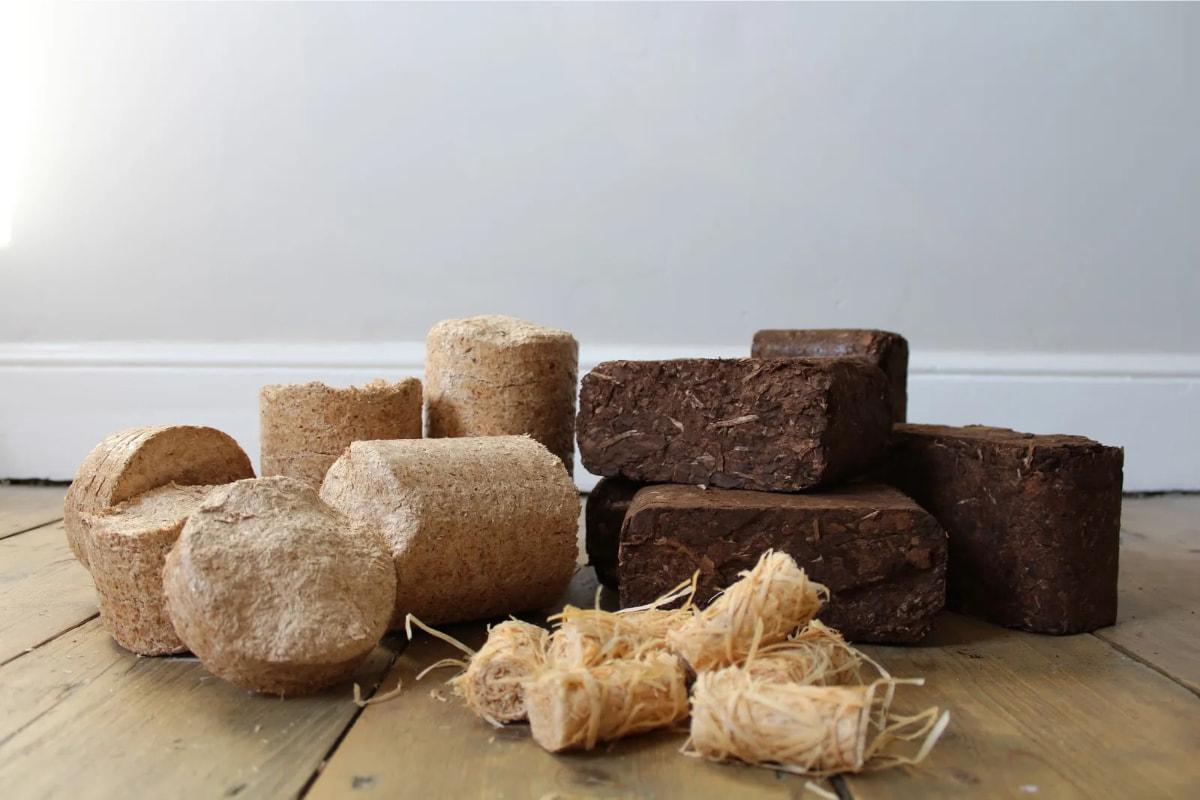 Wood Briquettes
Wood briquettes are made from sawdust or other wood waste and they are compressed into a solid block.
Briquettes have a high density and burn slowly, so they are often used in place of logs in fire pits. Briquettes also produce less smoke than logs and may be a better option for people who are sensitive to smoke.
There are some downsides to using wood briquettes in a fire pit. One is that they can be messy to handle since they tend to break apart easily. [Baker (1982)] Another is that it can be difficult to find briquettes that are made from sustainable or recycled materials. And finally, briquettes may not produce as much heat as other types of wood fuels.
Wood Pellets
Wood pellets are made from compressed sawdust and other wood waste and they are a renewable resource.
Pellets can be bought in bulk or by the bag and they burn cleaner than wood logs. The downside to using pellets is that they can be more expensive than other types of fuel and they can create ash that will need to be disposed of once you no longer need a fire.
---
Find the Right Fuel for Your Backyard Fire Pit
There are many types of fuels to consider for outdoor fireplaces, fire pits and fire tables. It's important to evaluate their advantages and disadvantages and choose the right type based on your needs and preferences. We hope that this article has helped you understand your fuel options more thoroughly.
Are you ready to start enjoying your backyard? Check out our options for fire pits and more today. 
Frequently Asked Questions – Types of Fuel for Fire Pits
There are a wide variety of fuel options for fire pits, outdoor fireplaces and fire tables. Each has positive and negative attributes. Here are a few of the best:
Hottest - Seasoned Wood
Longest Burn Time - Plumbed Natural Gas
Lowest Cost - Wood
No Ventilation Required - Bio-Ethanol
Easiest - Propane
Best Availability - Wood & Propane
---
References
Image credits
Fire Pit Art
EcoSmart Fire
Real Flame
Kezzabeth Home Blogger
Brighter Science